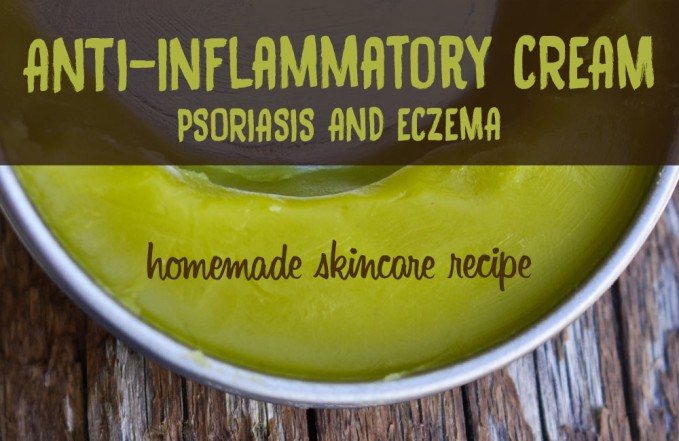 Read this before you start this recipe »
Always educate yourself about properties and contraindications of essential oils you are going to use.
Be sure you are not allergic to any ingredient before applying it on your body. First apply a dab on your wrist for example, and wait 24 hours to see if any irritation occurs.
Make sure you buy the pure base ingredients and choose ingredients that have the most beneficial nutrients.
Always dilute an essential oil in a base oil unless you are sure it is safe to use it neat.
If you can afford, spend a little more on high quality and organic oils. This will insure no unnecessary chemicals are applied to your skin.
Researchers reported that a natural combination of honey, olive oil, and beeswax
can provide significant benefit to people suffering from eczema or psoriasis (see the link to the study in the source box at the end of this page). A honey mixture combined with neem oil may even decrease the need for corticosteroids... Here we go! This cream is not a cure. But it definitely helps soothe the symptoms of psoriasis or eczema. It works well for me (I have psoriasis) and has worked well for others too. I'm trying to improve this anti-inflammatory recipe, so please send me your suggestions!
Preparation: 30 minutes
Ready to make this anti-inflammatory cream recipe?
Here are the ingredients your need:
Beeswax (1 tablespoon)
Honey (1 teaspoon)
Olive oil (3 tablespoons)
Other vegetable oil (2 tablespoons) - My preferences: almond, coconut or calendula oil.
These essential oils CAN ALSO BE ADDED:
Rosemary oil (2 drops)
Tea Tree oil (1 drop)
Neem Oil (2 drops)
I chose to use rosemary, tea tree and neem for this recipe, but there are lots of other essential oils for psoriasis and eczema. 
The best essential oils for skin (Optiderma.com)
A note about neem oil for psoriasis:
Neem oil is a very complex natural oil that contains over 140 active ingredients. It can be very beneficial for psoriasis. It softens and moistens dry cracked skin, helps soothe the redness and irritation directly, through the steroid like effect of some of its ingredients. Neem oil generally enhances skin health and the natural immunity of your skin, which is one of the biggest factors in psoriasis. Also, Neem oil is strongly antibacterial, and when used regularly it can help prevent skin infections that may aggravate or bring back psoriasis symptoms.
How to make this anti-inflammatory cream for psoriasis and eczema?
In a small saucepan over low heat, warm beeswax, honey, almond and olive oils, and distilled water. Stir well until beeswax has melted.
Remove from heat and allow the mix to cool. Keep on stirring until the mixture begins to thicken. It should be soft.
Add the essential oils and mix.
Put the lotion in storage container. Allow the lotion to cool for about 30 minutes before putting the lid on.
You don't need to keep it in the fridge unless you want to keep it for more than 1 month. 
Do you know that acne, rosacea, psoriasis, eczema, dermatitis, rashes, and other skin conditions have all been associated with fungal candida? If you suffer from an overgrowth of candida (which is quite common in people suffering from psoriasis and eczema), this cream will also help you fight against yeast infection. 
Soothing oil for psoriasis on scalp