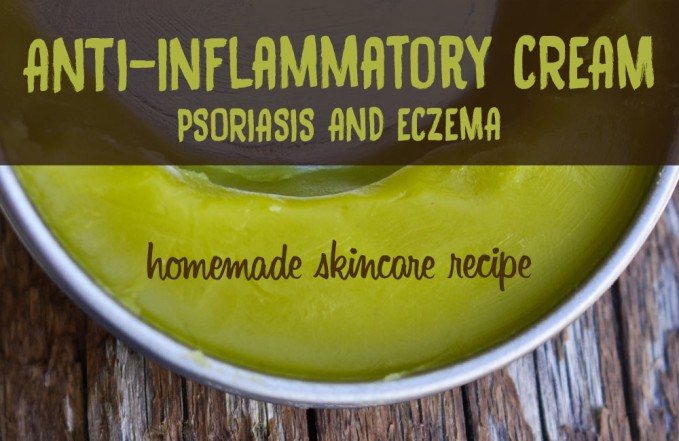 Read this before you start this recipe »
Always educate yourself about properties and contraindications of essential oils you are going to use.
Be sure you are not allergic to any ingredient before applying it on your body. First apply a dab on your wrist for example, and wait 24 hours to see if any irritation occurs.
Make sure you buy the pure base ingredients and choose ingredients that have the most beneficial nutrients.
Always dilute an essential oil in a base oil unless you are sure it is safe to use it neat.
If you can afford, spend a little more on high quality and organic oils. This will insure no unnecessary chemicals are applied to your skin.
This cream is anti-inflammatory as well as anti-bacterial. If you suffer from an overgrowth of candida, these ingredients are good altogether to fight against yeast infection.
Researchers reported that a natural combination of honey, olive oil, and beeswax can provide significant benefit to people suffering from eczema or psoriasis. A honey mixture may decrease the need for corticosteroids... See this article: Honey Mixture Improves Skin Conditions (from Dr. Kimberly Beauchamp, ND)
Mixture of Honey, Beeswax and Olive Oil Inhibits Growth of Staphylococcus aureus and Candida albican (Archives of medical research)
Preparation: 30 minutes
Ingredients for this anti-inflammatory cream
Beeswax (1 tablespoon)
Honey (1 tablespoon)
Olive oil (2 tablespoon)
Almond oil (2 tablespoon)
Distilled water (1 tablespoon)
Essential oils:
Rosemary (2 drops)
Neem (1 drop)
Tea Tree (1 drop)
Directions
In a small saucepan over low heat, warm beeswax, honey, almond and olive oils, and distilled water. Stir well until beeswax has melted.
Remove from heat and allow the mix to cool. Keep on stirring until the mixture begins to thicken. It should be soft.
Add the essential oils and mix.
Put the lotion in storage container. Allow the lotion to cool for about 30 minutes before putting the lid on.
You don't need to keep it in the fridge unless you want to keep it for more than 1 month. Water can begin to separate from the lotion after a few days but this is normal.
Do you have anything to say to improve this recipe for eczema and psoriasis? Feel free to leave a comment!
Please read the release of liability »
The information provided on Optiderma.com is for educational and informational purposes only and should not be used as a substitute for the advice of an appropriately qualified practitioner. If you are allergic to the foods, herbs, essential oils, any remedies listed here, you must of course avoid them. For example, consuming food that you're sensitive to will only cause more (not reduce!) inflammation. Please consult a practitioner (such as Naturopath, Homeopath, Doctor of Chinese Medicine, Dermatologist, ...) to follow the most appropriate treatment to heal your skin. All the legal mentions »