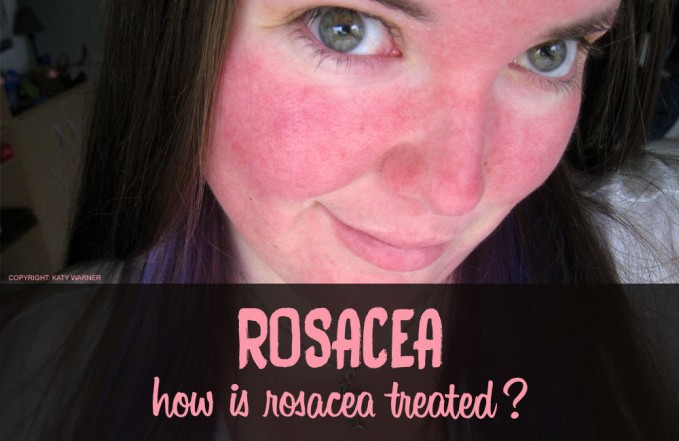 Rosacea is a chronic skin condition that causes facial redness and pimples on the face. Because rosacea can get worse with time, it is important to get the right treatment. How to control rosacea and reduce the signs and symptoms? In this interview, Dr. Nadia Arora will help you understand this skin condition and the way to treat it.
Is rosacea a chronic inflammation of the skin comparable to acne? 
Rosacea, although frequently called Acne rosacea, is a condition slightly different from Acne vulgaris. The lesions of rosacea are more inflammatory and cause chronic changes in skin texture. Also, compared to acne, there is more blood vessel involvement – what ultimately gives skin a rosy hue. 
It is believed rosacea is more common in women. Why is that? 
Rosacea affects both genders equally. However, it is diagnosed more frequently in women, perhaps, because they are more likely to seek medical care early in the course of the disease. Men present with more severe symptoms; and this disease causes more tissue damage in men. 
What triggers rosacea?  
We have to differentiate between the triggers and the causes of this condition. The most common causes are food allergies, especially wheat allergy and gluten and/or casein sensitivity. Often, stress, either physical or emotional serves as a trigger and starts an inflammatory process in the skin and skin blood vessels.
Are there any effective rosacea treatments? 
In my clinical experience, identifying and addressing food allergies have been the most effective approach. There are multiple topical rosacea treatments, both prescription and over-the-counter, which prove only marginally successful. 
What about laser therapy to remove visible blood vessels or reduce extensive redness? 
Dr. Arora: In rosacea, laser therapy can have positive cosmetic effect in terms of reducing existing lesions; however, it will not prevent further inflammation. That is why repeat treatments are typically necessary. 
What is your advice in terms of nutrition? 
In addition to identifying and avoiding food allergens, I recommend avoiding foods that cause dilation of the blood vessels, such as spicy and acidic foods. Copper, both dietary and as a supplement, has been shown to have positive effect on strengthening blood vessels and connective tissue in general.
Can topical creams help to control symptoms of rosacea too? 
In my experience, topical creams that contain copper can be helpful in controlling the symptoms. Also, creams and lotions that contain Hypericum (St. John's Wort) can help with reducing skin inflammation.