We are pleased to introduce our latest PDF guidebook "Stop the Itch"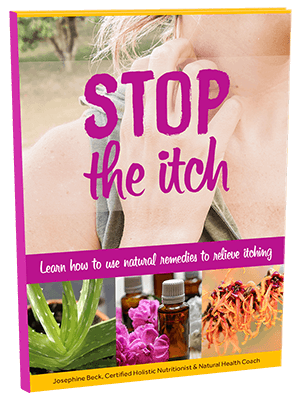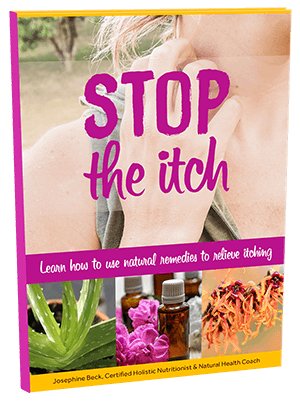 30 pages of curated content, put together by Josephine Beck, Certified Holistic Nutritionist & Natural Health Coach. 
In this guidebook, you will learn:
The causes of itchy skin
The best natural remedies to soothe the itch
How to use these remedies to stop itching
DIY skincare recipes (cheap & easy to make)
Useful anti-itch tips
You will discover numerous ways in which you can naturally relieve, and ultimately stop itching. Don't wait for the itch to drive you crazy. Get our guidebook now!
-50%!
eBook on sale for:
$3.98 $1.99
Hurry, This Offer Ends In:

Online payment secured via PayPal
Say Goodbye to Itchy Skin
Itchy skin can be very annoying and uncomfortable. You may be tempted to go to the nearest drug store in order to find the strongest, most potent antidote. However there are side effects that come with many drugs.
The good news is that you can avoid putting harmful ingredients on your skin and relieve itching naturally with safe and effective remedies! 
If you (or someone you know) is struggling with itchy skin, our guidebook will come in handy. You'll find it especially useful if you have: 
Secure payment with Paypal
PayPal uses SSL technology to keep your information safe and you're 100% protected against unauthorized payments sent from your account. In addition, when you send a payment using PayPal, we won't receive sensitive financial information like your credit card or bank account number. 
Any questions?
Should you have any questions, please get in touch with me.
Enjoy this guidebook and feel free to send me your feedback!
-50%!
eBook on sale for:
$3.98 $1.99
Hurry, This Offer Ends In:

Online payment secured via PayPal
Other Articles if you have itchy skin: