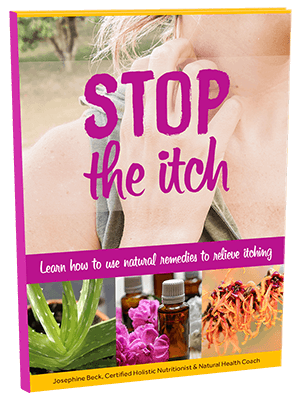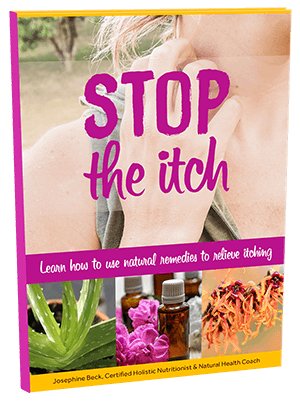 -50%!
eBook on sale for:
$7.98 $3.99
Online payment secured via PayPal
If you (or someone you know) is struggling with itchy skin, this guidebook will come in handy.
Yes, itching can be relieved naturally!
Apart from being the main contributor at Optiderma.com, Josephine is a Certified Holistic Nutritionist at Alma Terra Nutrition and a Natural Health Coach. 
In July 2017, Josephine put together these 33 pages of curated content, in which you will learn about:
The causes of itchy skin
The best proven anti-itch remedies
How to use natural remedies to stop itching
Top DIY skincare recipes (cheap & easy to make)
Other useful anti-itch tips
You'll find it especially useful if you have: itchy insect bites, allergies and skin rashes, dry skin, sunburn, eczema, dermatitis, psoriasis, hives and yeast infections.
Many people go to the nearest drug store in order to find the strongest, most potent antidote. However, there are side effects that come with many drugs. The good news is that itching can be relieved naturally!
Should you have any questions or feedback about this guidebook, feel free to contact Josephine.
-50%!
eBook on sale for:
$7.98 $3.99
Online payment secured via PayPal