About Optiderma.com
Optiderma.com has been created to share knowledge, healthy recipes, natural remedies and new ideas for better body, mind and skin health. If you're looking for natural solutions for your skin to get away from chemical products, you've come to the right place. If you've been struggling to find a remedy that actually works, you will find this website very useful too! Read a little bit more about our story…
Who's behind Optiderma.com?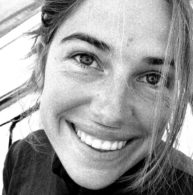 My name is Josephine Beck. I'm a Certified Holistic Nutritionist and the founder of Optiderma.com.
You may wonder what "holistic nutrition" means. Holistic nutrition focuses on a natural approach to a healthy diet and considers the whole person – body, mind, spirit, and emotions – in the quest for optimal health and wellness. 
I'm passionate about nutrition and finding healthy ways to heal our body, mind and skin. These 3 components are so interconnected!
I love creating simple food and skincare recipes. I strongly believe that our body's health is directly related to what we put into it!
Because I've spent years searching for an effective treatment for my skin condition (I've had psoriasis for more than 10 years), I decided to share my journey on Optiderma.com.
Optiderma.com was born in 2009… with a french touch! Yes, I'm originally from the north of France. I now live in Revelstoke, British Columbia. 
Canada is my home base, but I'm often on the road with my husband Stephane, who is taking care of the technical side of the blog. We both enjoy traveling and discovering new cultures…
Tips for healthier body and skin
Good nutrition is a key factor behind many skin disorders. Hence many sections of the website are about optimum health through nutrition, lifestyle and wellness.
It's important to note that we don't give treatments or medical diagnosis. Our goal is to help you understand the best way to keep your body healthy, naturally.
I enjoy creating infographics to share healthy tips; Here's one 🙂


We hope you find this blog helpful. Have fun sharing your knowledge on optiderma.com, and do not hesitate to send us your feedback (infoatoptiderma.com)! And if you like our content, follow us on Facebook, Pinterest or Twitter!