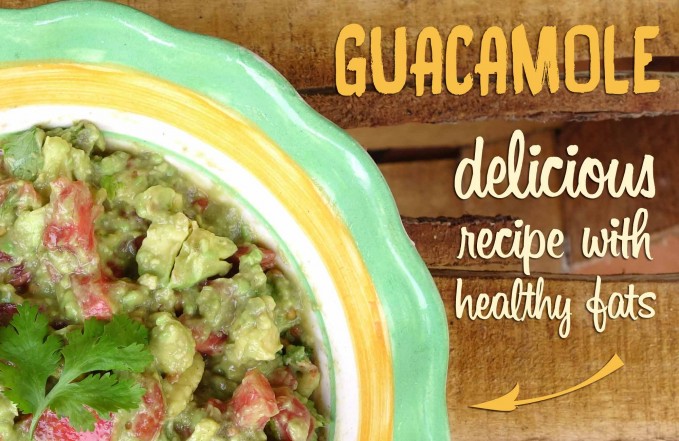 This guacamole recipe is really healthy and delicious. This guacamole recipe is such a good good way to eat spirulina too. It makes a healthy dip full of good nutrients. 
About avocados:
Avocados have alkalizing, antioxidant, and anti-inflammatory properties. They contain healthy fats and can even lower cholesterol levels.
You can read this article "What makes avocado healthy?" to see why you should include avocados in your diet! 
About spirulina:
Spirulina is a natural "algae" (cyanbacteria) powder that is incredible high in protein and nutrients. It contains Omega 3-,6 and 9s and is extremely high in Chlorophyll, which helps remove toxins from the blood and boost the immune system. It's very beneficial for skin.
Spirulina also has a very high concentration of bio-available iron. When choosing Spirulina, make sure to choose one that is organic, as others can have nitrate compounds as additives. Spirulina is available at most health food stores.
The Benefits of Spirulina for Psoriasis
About cilantro:
Cilantro is high in vitamins A, K, & C, minerals such as iron, calcium, and magnesium, and has lot's of antioxidants. In addition, it's a remarkable heavy-metal detoxifier and is able to remove mercury and aluminum from the body. It's said that Cilantro & spirulina used together gives tremendous relief to those suffering from mercury poisoning & toxicity.
Preparation: 15 min
Cooking: n/a
Ingredients to make this guacamole recipe
1 avocado
Juice of 1 lemon
1 clove garlic (chopped)
1 small onion (chopped)
1 tomato (cut into small cubes)
1 cup fresh cilantro (chopped)
1 tablespoon Organic Spirulina Powder
Salt and pepper to taste
Directions to make this guacamole recipe
Mash the avocado with the lemon juice using a fork.
Finely chop the onion and garlic, and add to the avocado dip.
Add tomatoes and cilantro.
Mix gently while incorporating a teaspoon of spirulina.
Season to taste.
TIP- How to quickly ripen an avocado? 
Hard avocados ripen at room temperature in three to six days. For quicker ripening, place avocados in a brown paper bag (or newspaper) and store at room temperature. You can add an apple or a tomato to the bag for even quicker ripening! 
A ripe avocado yields to gentle pressure when held in the palm of the hand and squeezed. If pressing the fruit leaves a small dent, it is too ripe to slice, but is suitable for mashing. If pressing leaves a large dent, the fruit is overripe, and the flesh will have darkened and spoiled.
Avocado fiber content: how much fiber is in an avocado?