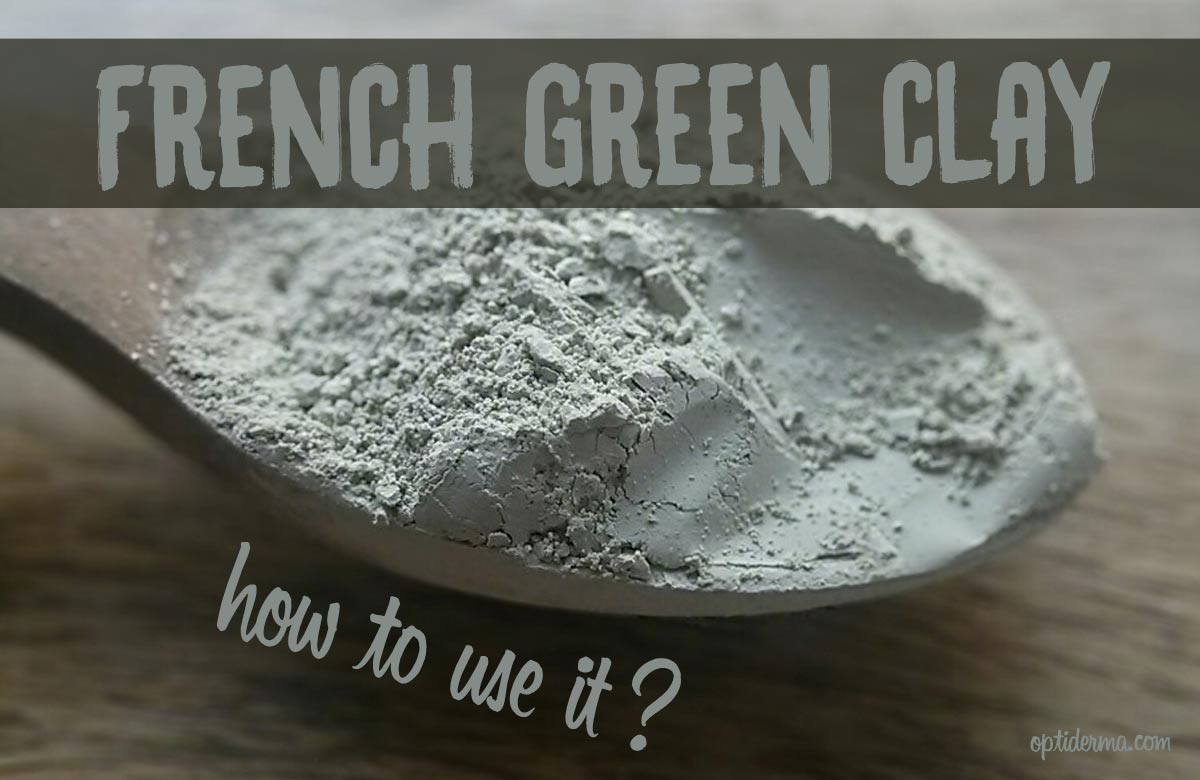 Are you one of those people who are health conscious and not only about what you eat, but about the beauty aids you use on your skin? Well, it might come as good news that we are rediscovering a cleansing and beautifying product that is centuries old-Green Clay. Clay was the favorite healer, beautifier and cleanser for ancient civilizations including Ancient Egyptians, Greeks and Romans. 
Today, it's being appreciated for its beneficial properties. French Green Clay is one of the most active clay available today. It has become very popular around the world with increasing demand for the product. Below is a detailed account on everything you need to know about French Green Clay.
What is French green clay?
French Green Clay, also referred to as Green Montmorillonite Clay(illite), is a natural bio-organic and mineral rich clay that is found in Montmorillon, a commune in France from which it is named after.
Over thousands of years, green clay absorbs a wealth of essential minerals from plant materials including Silica, Magnesium, Calcium, Iron, Potassium and Sodium. 
After it's removed from the ground, the clay is naturally sun-dried where the sun activates these minerals. The name should not fool you though; the clay is not always green or mined from France. It may be green, red, yellow, white or even pink depending on the depth at which it is mined or season. 
Also, not all French green clay comes from France. French quarries held the monopoly on supply of the clay at one time thus the world market coined the term (source).
However, following its success, other countries realized that they had similar clay deposits. So regardless of where the clay comes from, it will be marketed as "French Green Clay".
What is it used for?
French Green Clay has a number of significant applications in the beauty and personal care departments. It's mainly used to deeply cleanse the pores in the skin as well as rejuvenate and tone the skin.
Due to its mineral content, the clay absorbs excess oil, dirt and toxins from your skin. This promotes glowing skin that appears smoother and healthier.
It's employed in facials, soaps, body powders and body wraps. The clay is also used in the production of hair pastes and other hair products that aid in cleansing your hair and scalp.
Due to its anti-bacterial properties, it can also be used to treat insect bites by hindering exacerbation of infections.
It also stimulates the circulation of blood in your skin, absorbs toxins and removes dead skin cells. These actions ensure the wound from the insect bite heals at an accelerated rate. 
How to use French green clay externally?
The best way to use French Green Clay externally is through a clay mask. You can use appropriate proportions of green clay powder to water in order to create sufficient clay for your mask. 
To get the best results, it's advisable to use a glass or ceramic bowl and your finger to mix the two. This way you can feel if all the dry clay has mixed thoroughly. Make sure it is an easily spreadable consistency but sufficiently thick.
Never use a metallic object to mix green clay as it may affect its chemical makeup.
Spread the mask evenly over your while face carefully avoiding your eyes and lips. Relax while the clay dries (around 20 minutes) then rinse off with warm water and pat dry.
For insect bites you can apply little amounts of the mask over the bite areas or simply dab on the clay powder.
Here's a simple mask recipe shared by argital.it: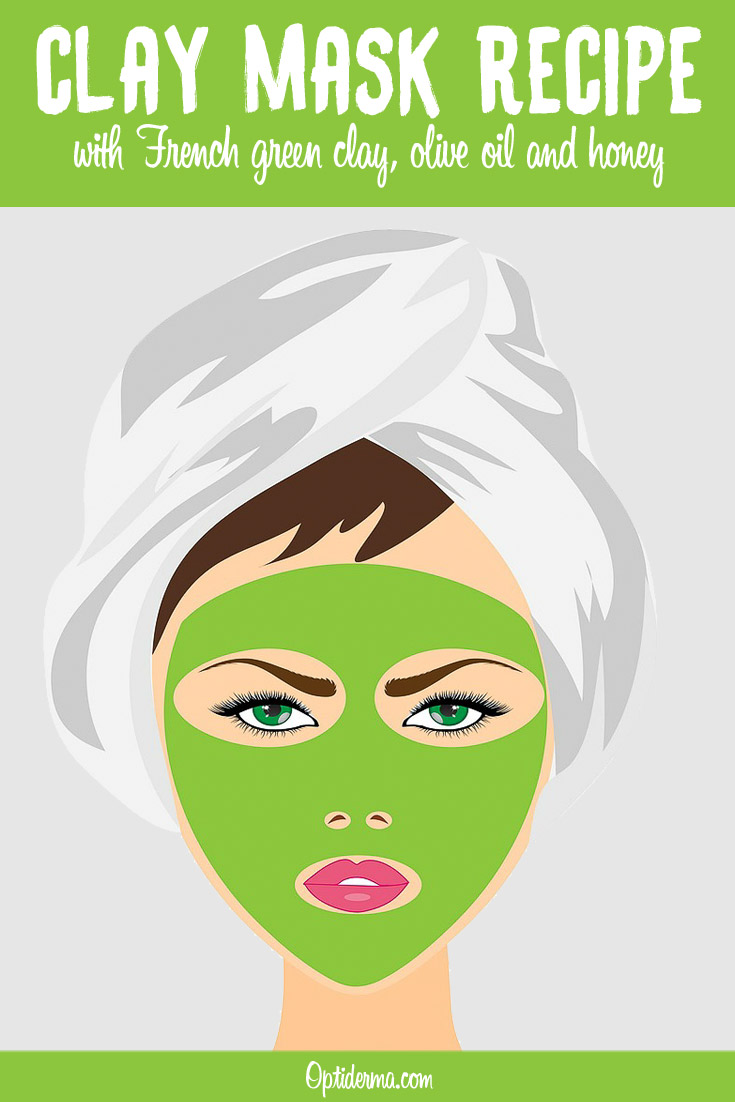 Ingredients
1 cup French Green clay
1/2 cup water
1 tablespoon honey
1 tablespoon olive oil
Preparation
Dissolve the honey in the water, then add olive oil and mix thoroughly.
Add the green clay and stir until thick and consistent to form the base mask.
Apply the mask to your face, wait until it dries then rinse off.
The internal use of French green clay
French Green Clay is safe to use internally. Clay has been this way for thousands of years. It has numerous benefits to offer including boosting your immune system, helping in the assimilation of food nutrients, fostering digestive tract health as well as liver functions. 
You can take a tablespoon of the clay mixed with around 8 ounces of water daily, preferably on an empty stomach.
However, there are some instances that ingestion of green clay is not advisable. According to eytonsearth.org, using clay internally is not recommended when you are under prescribed medication, have high blood pressure or have iron intolerance. Usage in these circumstances should be strictly under medical supervision.
How to choose high-quality clay?
The surge in popularity and demand for healing clays has led to a lot of industry players looking to cash in on the opportunity. This means that not all clay marketed to you will be beneficial. Some may even be outright hazardous to your health. As such, it is important to know how to identify high-quality clay.
Most importantly, always go for the all-natural odorless and tasteless clay. Avoid the processed products with additional ingredients.
According to Naturalnews.com, a reputable clay provider will always provide a mineral analysis and ingredients sheet, directions and precautions label as well as direct contact information for any queries. 
The provider should also have been in business for several years. Always make a point of checking what other consumers have to say about the clay on online review sites. You can learn much more about products from other customers than from the companies themselves.
In addition to all the benefits it has to offer, this green clay can be used safely on normal, dry, oily and combination skin.
I recommend the french green clay powder from Frontier. You can buy it online here.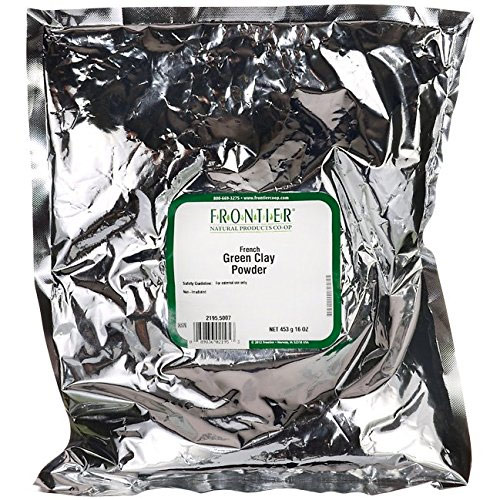 Do you have any additional information on this product that may be helpful and has not been covered herein? Feel free to share with our online community in the comments section.