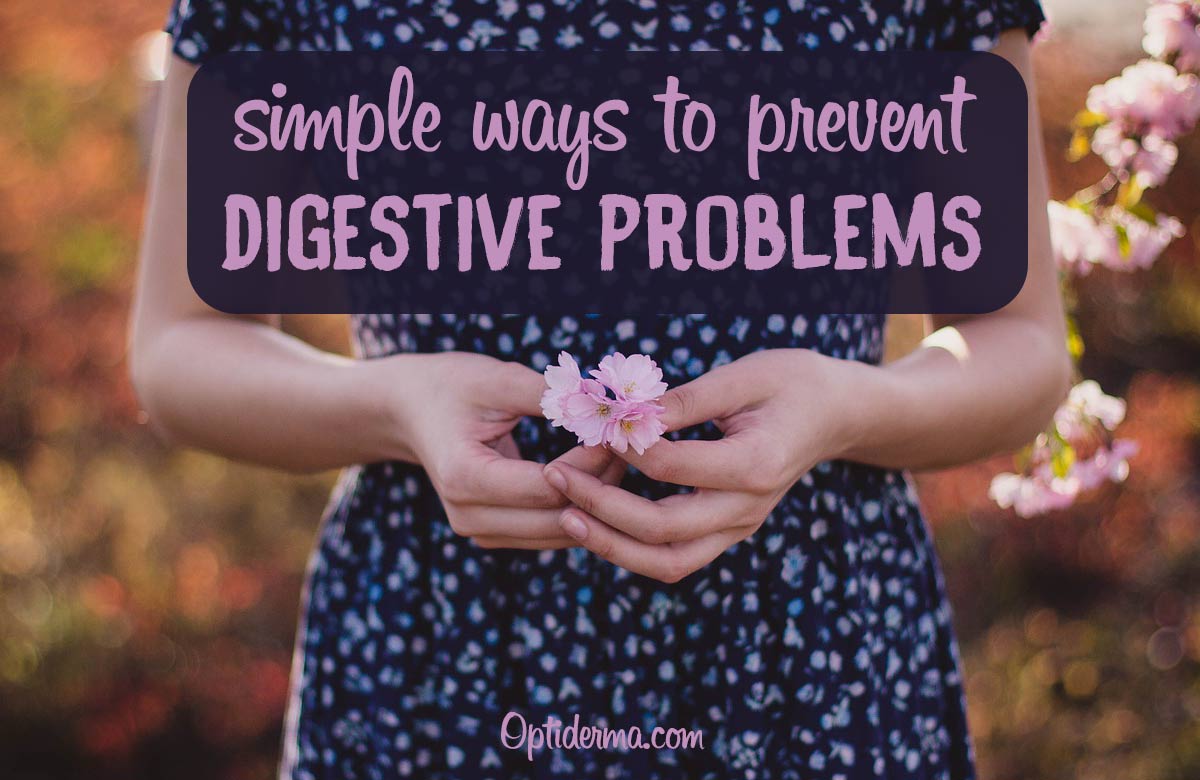 The holiday season is a time when a lot of us celebrate by devouring copious amounts of food at every sitting. Call it expressing our holiday cheer or suddenly being enveloped in the virtue of generosity but the point remains that the excessive consumption of food is never good for our body.
Almost synonymous to the festivities are the digestive problems that arise from binge eating during the holidays. The festive season often takes a toll on our bodies, specifically our digestive system, largely due to the recklessness we display when it comes to food and beverage consumption.
On the other hand, the festive season isn't quite complete until we share our favorite dishes with our family and friends as we celebrate. As such, most people find it hard to throw out years of tradition for the sake of eating healthy during this special time of the year.
Rather than approach this problem from a remedial point of view, I found it more productive to focus on the preventive measures you can take to ensure that you do not throw your digestive system into discord this holiday season.
These tips will help you look after your entire alimentary canal, starting from the mouth and teeth all the way to the large intestine.
Because everyone's anatomy is fairly unique, it is recommended that you seek advice from your nutritionist before using any of these natural solutions.
1. Milk Thistle
Milk thistle is a natural herb that is, quite literally, a jack of all trades. It has benefits in abundance that range from cancer prevention to boosting skin health. When it comes to digestive health, the natural herb is a miracle worker. Milk thistle is especially good in liver support according to Dr. Axe (source).
As we all know, the liver is an integral part of our alimentary canal and one of the most affected by the things we consume. It is the largest internal organ and is responsible for a bunch of bodily functions including detoxification, giving our body energy and releasing bile to aid in digestion.
It is therefore no wonder that the festive season can really take a toll on our liver health.
Taking the milk thistle extract a few days before the eating begins will increase the production of bile for the gall bladder, making the digestive process smoother. It also helps to burn unhealthy cholesterols that might result in heart complications.
Most importantly, milk thistle can also be used as a natural remedy for the treatment and control of diabetes.
How to take Milk thistle to prevent digestive issues in the holidays? You can taken Milk thistle orally in supplements or in tea. Start a few days before eating big meals.
2. Black Radish
It is easy to get carried away during the festivities enough to forget to balance your meals or to go slow on certain foods.
Because black radishes have a very high fiber content, they are very useful in the prevention of constipation that arises from poor eating habits. They also have some liver supporting properties and promote the production of bile (source).
I recommend black radish juice for your intestinal well-being. The pressed juice of fresh black radish roots controls the flow of bile. It is traditionally used to support the digestive function.
3. The Warm Water Bottle Treatment
When the liver is overworked, as it often is around this time of the year, it tends to lose heat.
The heat loss is not enough to be dangerous, but it certainly does impact on how quickly your digestive system works. To keep your liver in tip-top shape this holiday, you can give it the occasional warm water in a bottle treatment.
Place a moist towel (preferably wet with hot water) on the lower right side of your ribs, which is where your liver is, then put a bottle of warm water on top of it. This will get your liver working at optimum and, be warned, will make you very sleepy.
4. Lemon Juice
Taking a shot of lemon juice mixed with warm water immediately you wake up promotes healthy digestion. The reason why you should dilute the lemon juice is that citric acid corrodes the enamel in our teeth.
This lemony remedy will have your digestive system working at optimum, eradicate any toxins in the digestive track and prevent bloating, indigestion and heartburns.
Lemon water is one of the best alkaline drinks. Read this post to learn how to prepare it for best results.
5. Aloe Vera
This list would not be complete without the super plant, aloe vera.
Far from being a remedy for skin-related issues and hair nutrition, aloe vera is also very useful in digestion. The super plant is first of all known to be effective in the treatment of leaky gut.
It also prevents the inflammation of the alimentary canal lining, but that's not all.
Considered a laxative-acting food, aloe vera can save you a lot of trouble in the washrooms by preventing constipation. Promoting regular bowel movements is right up the alley of the multi-beneficial plant (source).
Buy organic pure aloe vera juice with no added ingredients. You can check out some of the popular aloe vera recipes here.
6. Psyllium
Derived from the Plantago ovata shrub, Psyllium is a small, gel-coated seed that is known for its laxative-acting properties.
Popularly found in OTC fiber supplements and several laxatives, the soluble fiber is especially effective in eliminating diarrhea and constipation, making it one of the substances that you should always have with you this season.
Mix psyllium with liquid before taking it. Choking may result when psyllium husks aren't consumed with enough water. So be careful with it. You can buy either husks ground into a powder or whole psyllium husks.
Summary
Take care of your body this holiday season by paying attention to what you eat. Let loose with moderation and keep your health in mind while you share meals with your loved ones. And don't forget to drink lots of water!
How do you save yourself from gastrointestinal problems during the festive season? Feel free to share with us your methods down below.