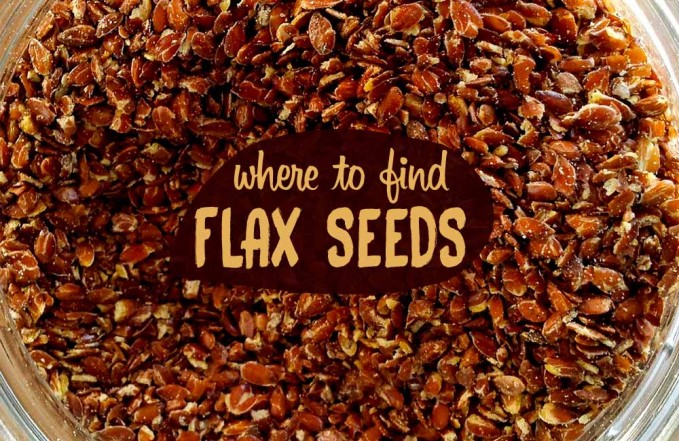 Flax is a little seed which comes from a plant: the flax plant. Flax production goes back to ancient history. Today it is grown mainly in cool regions of the world, such as Canada and Northwestern United States. Cool prairie climate in North America is well-known for producing the world's finest quality flaxseed. Here are a few tips to help you find quality flax and learn how to choose it well.
Where to find high quality flaxseed?
Flaxseed is often recommended as a nutritional supplement for its health benefits. These seeds naturally contain protein, lignans, omega-3, and other nutrients and vitamins that make the properties of flaxseed so unique. 
Where to buy flax
As more and more consumers buy flaxseed and support the health benefits of this seed, distribution and availability has become widespread. Once found only in health food stores, it is now found in most major grocery stores. Online distributors such as amazon.com also offer a wide selection of brands. Flaxseed is commonly sold at health food stores where you can find high quality of organic flaxseed. 
Which brand to purchase?
There are a lot of brands dominating the market like Barlean's, Omega Nutrition, Bob's red Mill, Flora, Natural Factors, and so on. It is important to research reputable brands and flaxseed producers to determine which brands provide the best quality of flaxseed. How long has this specific manufacturer been producing flaxseed? Is it organic flaxseed that is grown without using growth hormones or pesticides? How is flax grown and packaged? 
Since there are so many products to choose from and you don't always get the answer you are looking for, do not hesitate to ask for the feedbacks of other users too.
How to choose flaxseed?
Flaxseed comes in a variety of forms including whole flax seed, milled flaxseed, flaxseed oil (which is the extracted oil from the seeds themselves) or capsules. The fatty acids in flaxseed are highly unsaturated, which makes flax seeds more susceptible to oxidation. Oxidation is a reaction that destroys the nutritive value and turns the oil rancid. Make sure you pay attention to it when purchasing flaxseed.
Buy the freshest flaxseed available
Because flaxseed can easily spoil or rot, don't purchase a big amount all at once. Once opened it is best not to keep flaxseed for longer than two weeks (especially if they are already ground).
Whole flaxseeds are usually available in sealed packages, but they are also sold in bulk. Avoid buying them in bulk. If you still decide to buy them in bulk, make sure there are no signs of moisture and that the store has a high product turnover to avoid buying old and rancid flaxseed.
If you purchase whole flaxseed, it is best to use a blender or coffee grinder to mill or ground flaxseed. When flaxseed is ground, you get more nutrients out of it. Why? The intact flaxseed has a protective coat that keeps the oil safe inside. The seed coat is so strong that most whole flaxseeds tend to pass right through our digestive systems. 
Recommended flaxseed packaging
Purchase flax seed meal or milled/ground flaxseed in opaque, airtight bags and keep in the refrigerator or freezer. Avoid flaxseed that has been exposed to too much air or light, as it may spoil more quickly. Whole flaxseeds will keep fresh for up to a year when stored in an airtight container in a dark, dry and cool place. 
As for ground flaxseeds they can be stored in a tightly sealed container in the fridge or freezer for up to 6 months. Keep in mind that ground flaxseed turns rancid quicker.
For flaxseed oil, make sure it is sold in a dark bottle. The oil should be processed in a cool, dark environment to protect it from ultraviolet rays.
Resources