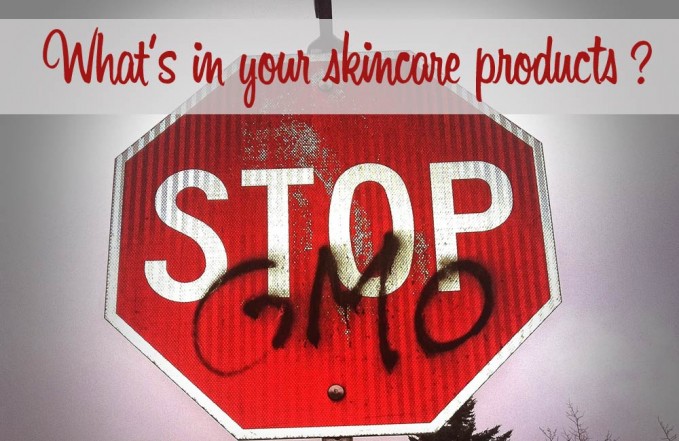 Believe it or not, more skincare products than you think there are contain derivatives from genetically modified organisms (GMOs). Although the FDA has concluded that there is no evidence that bioengineered food or plant ingredients are less safe than those produced through conventional methods, side effects have been reported, such as allergies, digestive issues, skin disorders, immune reactions and other serious symptoms. Applying GMOs to your skin is no different than eating them… They actually get right into your bloodstream. Learn how to interpret the ingredient label on skincare products and to avoid GMOs in your soap, cream, lotion and cosmetics.
Ingredients that are likely to contain GMOs
GMOs are plants and other living organisms whose genes were scientifically modified. Most companies use them in their cosmetic and skincare ingredients mainly to reduce cost. Here are some ingredients that are most likely to contain GMOs unless they are labelled "non-GMO":
Canola: 
Canola is not the name of a natural plant but a made-up word, from the words "Canada" and "oil". Canola is a GMO developed in Canada from the Rapeseed Plant, which is part of the mustard family of plants. Canola is very cheap and this is why many companies use canola oil to make skin care products. 
Soy: 
Soybeans are used in skin care products due to their natural anti-oxidant and conditioning properties. The soy proteins help to condition and protect skin making soy based skin care products common in anti-aging creams such as eye cream.
Corn oil: 
The cosmetic industry uses corn oil as a primary base for many products that claim to reduce wrinkles. Considered as rich emollient, many creams and moisturizing products use corn oil to soothe dry skin.
Proteins from yeast: 
They are common ingredients in hair products, including shampoos and conditioners, for their ability to reduce static. In skin care products, yeast proteins help moisturize skin, making it smoother and better hydrated. 
Hawaiian papaya: 
Masks and cleansers made with hawaiian papaya are popular. Papain enzyme in papaya helps to cleanse and rejuvenate dull, tired-looking skin.
"Certified organic": does it mean "GMO-free"?
The United States Department of Agriculture does require that all farmers seeking organic certification do not use GMOs. 
Unfortunately, organic farmers in the US are sometimes finding that their crops are testing positive for GMO cross-contamination. The source of the problem comes from the cross-pollination of organic crops with GMO crops in neighboring farms.
At present, there is no law in the United States requiring seed makers to disclose whether the seeds they sell are natural or genetically modified. Because of this uncertainty regarding the seeds' origins, there would still be the possibility of GMOs being present in certified organic products.
Therefore, the best way to avoid GMOs getting under your skin is to choose certified organic products that do not use them, that is to say products with a label "GMO-free" or choose brands that conduct independent genetic testing to certify their source material is GMO-free.
How to avoid GMOs in skincare products
Each country establishes its own food labeling laws. The U.S. and Canada do not require labeling of GMOs (as of 2013), while Europe, Japan, Malaysia and Australia do. Make sure you read the labels of your skincare products and see if "non-GMO" is clearly noticed. 
In addition, there is a non-profit organization called "non-GMO project" that offers North American third-party verification and labeling for non-GMO food and products, including body care products. The following brands have one or more products that have been verified by the Non-GMO Project (as of August 2013): Andalou Naturals, Cocopura, Desert Essence, Dr. Arenander's BrainGain & Oral Care Formulas, Dr. Bronner's Magic, EO, HimalaRose, Nature Way, Sunfood Superfoods, and Vivapura. A few other brands have products enrolled in the Product Verification Program and are in the process of becoming verified.