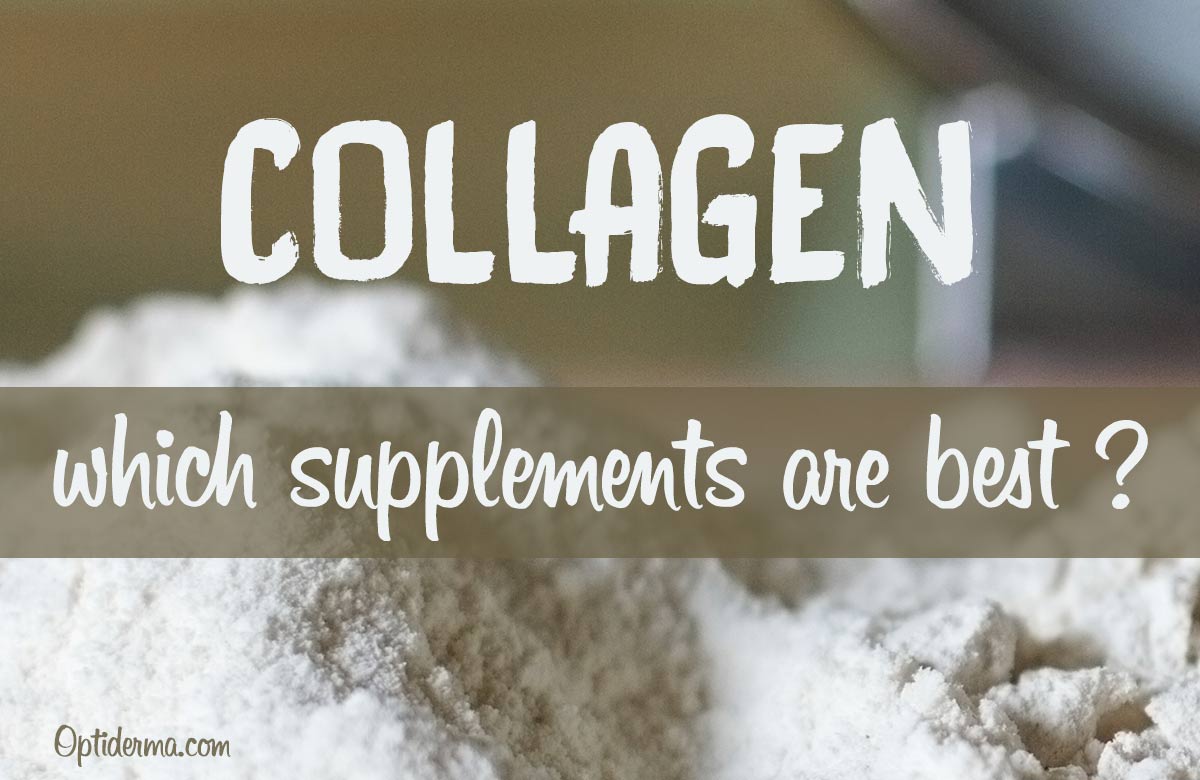 Are you confused by the variety of collagen supplements? Not sure which collagen supplements are best for your health? In this post I'll share with you a selection of the best collagen supplements available on the market today.
We'll compare these three high quality products: collagen peptides from Sport Research, bone broth collagen from Ancient Nutrition and collagen hydrolysate from Great Lakes Gelatin.
Before we get there, however, let's take a look into just how important collagen is to the body. 
What's Collagen?
Collagen is quite literally "the stuff we're made of". It is the crucial protein that helps form our skin, joints, bones, nails and even hair. In fact, collagen makes up approximately 30 percent of all the proteins in the body.
Why Your Body Needs Collagen
The fundamental use of collagen in the body is keeping our bones flexible, stimulating the growth of cartilage in the joints, improving the texture and elasticity of the skin. It also has a role in the process of wound repair. However, there is so much more to it. 
1. Reduces wrinkles
For the skin, collagen has been proven to reduce wrinkles and fine lines by inducing faster cell regeneration (source).
Collagen also prevents the skin from drying up, peeling and cracking by keeping enough moisture locked in. It helps protect the skin from UVA and UVB ray damage. 
2. Prevents osteoporosis and arthritic conditions
For the bones, researchers have found that the amino acids contained in collagen are responsible for stimulating healthy bone growth and the formation of cartilage. Collagen constitutes about a third of our bone composition. 
Without it, our bones lack flexibility and are more prone to osteoporosis (source). As for the joints, a lack of collagen can result in the painful joint tissue degeneration we see in elderly people. 
Without enough collagen in the body to stimulate the production of new cartilage tissue, the joints can become inflamed, stiff, and very painful. Collagen improves the strength and agility of the joints and all its supporting musculature. 
3. Keeps the gut healthy
The gut is quite often the epicenter of illnesses. If you're familiar with leaky gut syndrome, then you know that it is not a problem to be waved aside. Collagen can help prevent the permeability of the gut's lining using a process that involves the healing and sealing. 
It repairs the damaged cell walls using healing amino acids and is also helpful in the breakdown of complex proteins (source). 
4. Quickens the process of healing
Collagen is very important in the process of wound healing chiefly because it stimulates the growth of new tissue.
You can find wound dressings that contain collagen. But the body's natural collagen is just as important in ensuring the quick healing of wounds (source). 
What foods and supplements are good for wound healing?
The Best Collagen Supplements
Despite being a strong believer of getting the nutrients we need through what we eat, I admit that sometimes supplementation is necessary. This is especially true when it comes to collagen, a protein that is often not included in our diets or only present in very small amounts.
Bone broth is a great source of collagen. I consider bone broth to be nothing short of a miracle elixir to keep dietary collagen intake in check. But very few people are consuming "real" bone broth, and most of us don't get enough collagen from our diet.
Our busy lives don't usually allow us to keep track of what we eat and what we're not getting enough of. This is why taking a collagen supplement can be very helpful.
In case you don't know where to start hunting for supplements, herein is a list of three of the best collagen supplements you can buy. 
Collagen Peptides (by Sports Research)
Unless you have tried collagen supplements before, you cannot fully appreciate the value of supplements that are relatively flavorless and scentless. That is why this is one of many people favorites.
This supplement dissolves fairly quickly in hot liquids. In cool liquids, a bit of residue remains especially when you mix it with something other than water. The results: stronger nails and hair, suppler and more elastic skin, and better gut health. 
On the plus side, the highly solvent nature of this powder allows you to take it with your morning coffee or tea without even noticing its presence. 
Pros
Affordable & 90 day money back guarantee.
Almost imperceptible taste and scent.
Quick results.
Made from 100% pure hydrolyzed gelatin sourced from pasture raised cows.
Highly available protein.
Non-GMO.
Gluten Free.
Cons
Slight chemical taste is noticeable when taken with water.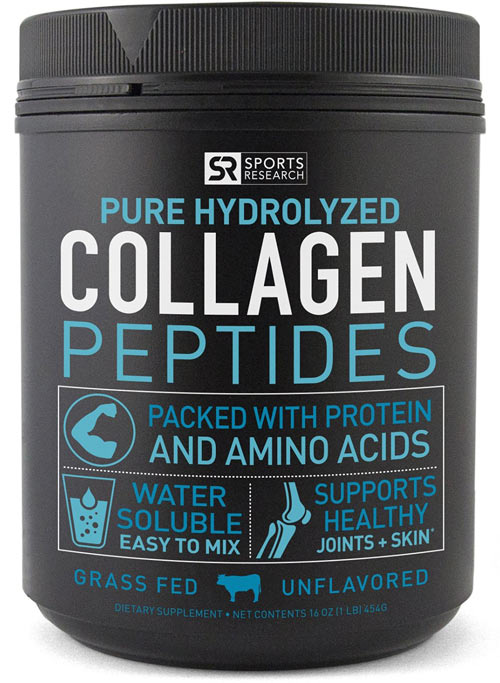 Bone Broth Collagen (by Ancient Nutrition)
If you are familiar with the taste of collagen then you know how great it is to find flavored collagen supplements that are completely devoid of its plastic-like taste. 
This is one of the few options that not only tastes great in either cold or hot liquid but also works quite fast. The chocolate taste is good; the fact that it has been sweetened using stevia is even better.
The taste is great and the effects, although relatively slow to show, are not disappointing in the least. 
Pros
Great taste.
Perfectly solvent in hot beverages.
Derived from real, all-natural bone broth from whole food sources (chicken, beef and turkey).
Provides other nutrients, such as glucosamine and chondroitin. It's also a great source of greens. These nutrients are essential for health (joints, gut, skin, brain).
Dairy-free, soy-free and gluten-free.
Formulated by Dr. Axe who have a deep knowledge of nutrition.
Cons
If you want to learn more about collagen, watch this video with Dr. Axe:
Collagen Hydrolysate (by Great Lakes Gelatin)
Collagen hydrolysate is a supplement that needs no introduction. It is one of the best collagen supplements ever made. 
This hydrolyzed collagen is a unique combination of amino acids made from collagen found in the bones, skin and tissue of grass-fed cattle. 
The taste, although not unpleasant, takes a little getting used to. This is not necessarily a deal breaker since you can always sweeten it up and add some flavor with stevia and coconut oil. 
It mixes impressively well with almost every liquid and has an imperceptible taste even in water. It is by far one of the most fast-acting supplements. You should see positive changes in your hair, brows, nails, and skin quite rapidly. 
Pros
Flavorless.
Dissolves well.
Results are quick.
Gluten-free, fat-free, low in sodium.
MSG free.
Kosher beef.
Great Lakes Gelatin is a company that only sells high quality meat-based gelatin. 
Cons
Some people don't like the taste (similar to powder milk).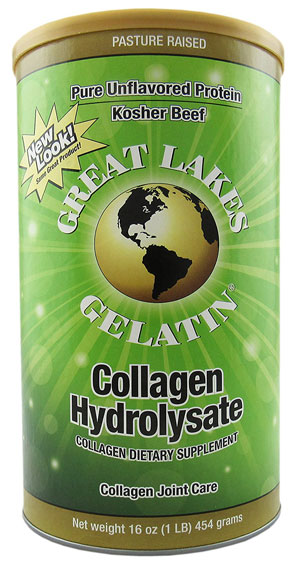 Summary
Although there are a few other options out there, here are the 3 brands of collagen supplements I recommend:
Collagen peptides from Sport Research
Bone broth collagen from Ancient Nutrition
Collagen hydrolysate from Great Lakes Gelatin
If you are vegan, there's a product I'd like to mention: Garden of Life Organic Plant Collagen Builder. It's not a collagen supplement as It's made only from plant foods. What's great about it is that it stimulates the body's own natural production of collagen. It works by providing your body with the necessary co-nutrients needed for building collagen.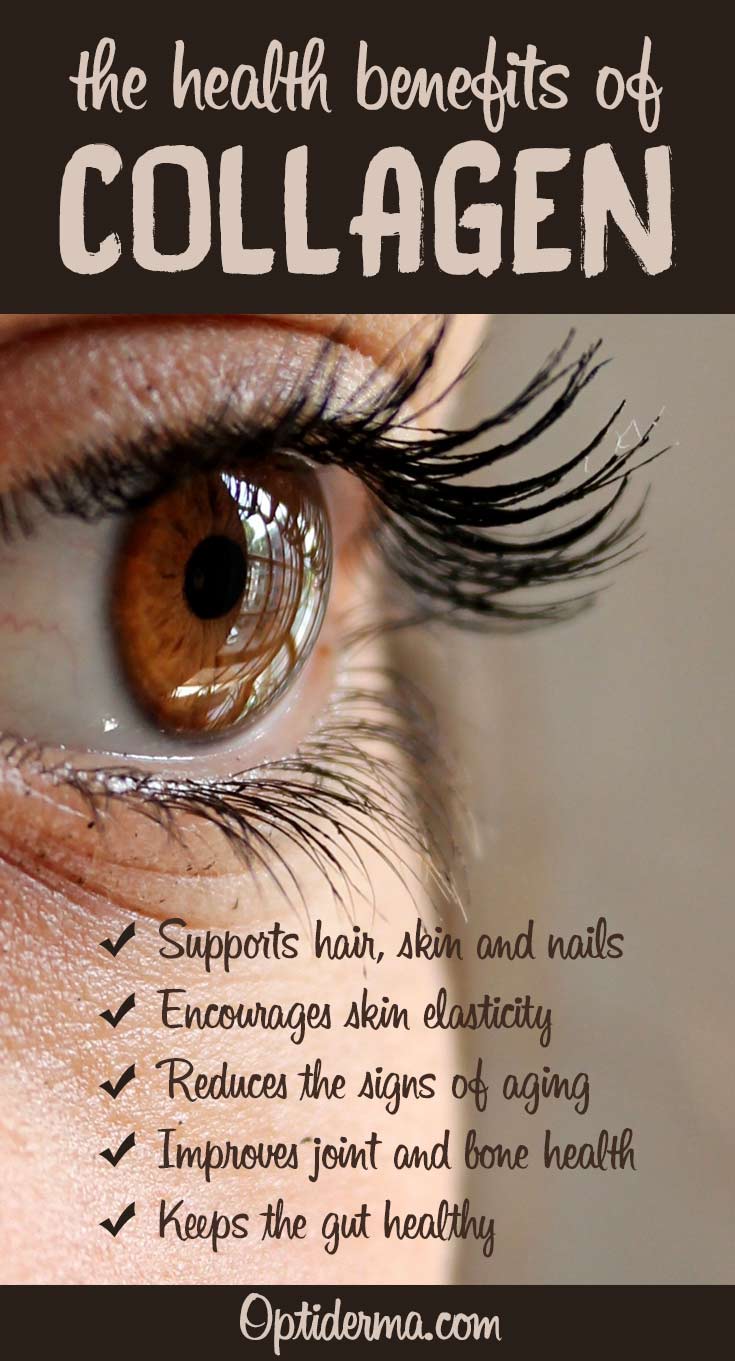 Are there collagen supplements you would like to recommend? Let us know in the comments section.