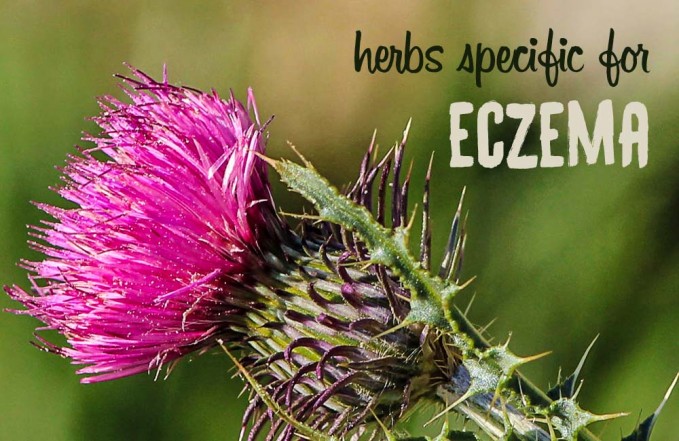 In this interview, Carmen gives advice on how to treat skin rashes, especially eczema, using natural herbal remedies. She also reminds you what you should be looking at first before starting any herbal treatment.
Thank you Carmen for being with us today. We're going to talk about one of the most common skin rashes, eczema, and how to treat it with herbal remedies. According to you, what are the best herbs to take internally to treat this kind of skin rashes?
Before we can narrow down to the best herbs to use internally, there are at least three main areas to look at:
First, predominantly the liver.
Second, the health of the enzymes being produced in the process of digestion, then what's happening later in digestion with nutrient absorption from the large and small intestine
Allergies to food or other triggers.
If this condition is genetic or developed during this lifetime.
There is actually quite a lot to discern. Sometimes effectively calming & rejuvenating the nervous system is all that is required to eliminate the pathology that causes eczema.
So the main things to look at first would be the liver and allergies.
Absolutely.  Quite often, if there is a history of eczema as a child, then food intolerances, like eggs, dairy, and wheat, are likely.
What are the ways to define food intolerances? Can you make some kinds of tests?
A lot can be told by looking at the person;  looking at their skin, their constitution, the colour on their face, the light in their eyes, just getting a sense of what is happening, and just talking about eating habits and lifestyle .
I always like starting with digestion because I think that through enhancing the process of digestion, you can generally increase the state of health. An imbalance in hormones produced by the liver for digestion can cause all kinds of predisposed problems.
Herbs specific for eczema would begin with milk thistle because it really nourishes & regenerates the liver and doesn't have a direct action that may interfere with what is already functioning properly.   Milk thistle has been used for over 2000 years.  It is very supportive to the whole body and is an herb of great benefit.  
It should not be used by those that have allergic reaction to kiwis, or any member of the aster family.   Nor should it be used by women who have had endometriosis or fibroids, as it is thought that milk thistle has estrogenic effects.
How would you take Milk Thistle?
I am quite partial to tinctures, which are alcohol extractions of medicinal herbs; pulling the constituents out of the herbs & into the alcohol. Sometimes when people who are having issues with their liver, or are sensitive to alcohol because of conditions like eczema; they don't want the alcohol content.  However it can easily be evaporated in a warm liquid. 
A  tincture is something  I'm  passionate about because  if you  take  it under the tongue  it will absorb directly into the bloodstream,  thereby missing the whole process of digestion which dilutes the efficacy and benefits of the herb.
Would you take it on an empty stomach?
Consistency is really what matters. Put it in your coat pocket; put it next to your toothbrush; whatever works.  I don't get too concerned with empty stomach or with food for such a tonic herb.  Milk thistle is basically a food.  I like to stick with very supportive herbs, tonics.  So whatever routine is going to give you the most consistency is best; but to really answer your question, on an empty stomach first thing in the morning and in between meals, will offer the most benefit for sure…
Would you suggest Milk thistle to children as well?
Well, there isn't enough medical evidence to clearly say one way or another.  What is certain is that milk thistle has been / is used traditionally to enrich a mother's breast milk.  Instead of using specific herbs in treating children's eczema, I recommend methods that are supportive to healthy digestion.  There are quality formulas of digestive bitters available specifically for children.
We talked about herbs taken internally. What about external treatments?
External treatments can offer immense relief!  However, the use of cortisone applications can easily turn into a dependent relationship that often weakens the skin cells, encouraging further eczema outbreaks.
Chickweed & Marshmallow root are both demulcents, very soothing herbs that reduce the itch & irritation. 
Figwort & Oregon grape root are two herbs that I have had success with in treating eczema both internally as well as externally, yet are most effective in formula as opposed to on their own. 
Red clover is another great herb, but person specific. 
Burdock root's ability to detox the bloodstream can cause a healing reaction & again should be used in formula.   Detoxifying herbs should be used cautiously until the situation is under control.
Some people have good results with Rosemary. What do you think of it?
Rosemary is both stimulating & soothing to the nervous system.   Externally it would work under the premises of "counter-irritation therapy": increasing healthy circulation through the area of inflammation in order to help sweep it away.
Anything else to suggest to people who suffer from eczema?
Everyday intake of balanced omega oils, good fats (such as avocado), & garlic oil capsules will all play a very beneficial role in healthy digestion, healthy skin, healthy elimination and the elimination of eczema.