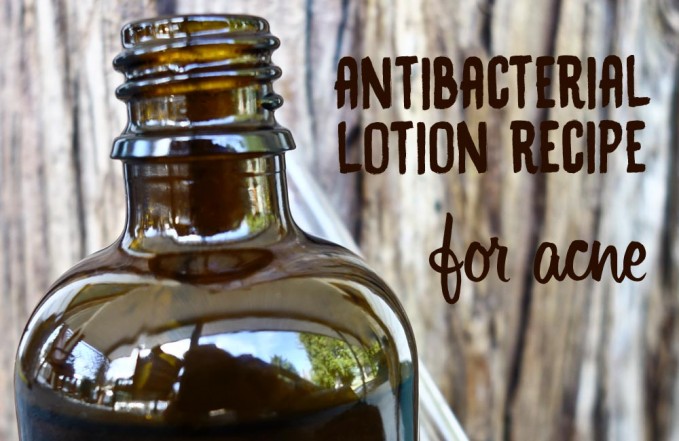 Read this before you start this recipe »
Always educate yourself about properties and contraindications of essential oils you are going to use.
Be sure you are not allergic to any ingredient before applying it on your body. First apply a dab on your wrist for example, and wait 24 hours to see if any irritation occurs.
Make sure you buy the pure base ingredients and choose ingredients that have the most beneficial nutrients.
Always dilute an essential oil in a base oil unless you are sure it is safe to use it neat.
If you can afford, spend a little more on high quality and organic oils. This will insure no unnecessary chemicals are applied to your skin.
Have you ever heard of tea tree, rosewater and witch hazel to treat acne? These natural remedies work very well! Tea tree and rosewater have strong antibacterial properties to help heal acne. Witch Hazel can be used as an astringent on the skin. Learn about the benefits of tea tree oil, rose water and witch hazel for acne, and make this easy recipe at home!
Preparation: 5 min
Cooking: c/a
The benefits of tea tree oil, rose water and witch hazel for acne
Tea tree oil is a great natural alternative for getting rid of pimples. It has unique disinfecting and soothing properties and, unlike other acne treatments, tea tree oil will not strip your skin of its natural oils and cause further damage.
Rose water is antiseptic and has antimicrobial properties. It helps in the treatment of acne and in addition to that rose water also helps in the fading of acne scars.
The tannin content in witch hazel has strong astringent as well as antioxidant properties. It is ideal to cleanse the skin, while minimizing the size of skin pores.

Ingredients
How to make this antibacterial lotion for acne?
It's very easy. You just need to mix all the ingredients!
Apply the lotion on a cotton dab (shake well before using). You can use it every morning and evening before going to bed.
I also recommend that you check out these DIY recipes to make your own face wash if you have oily skin.