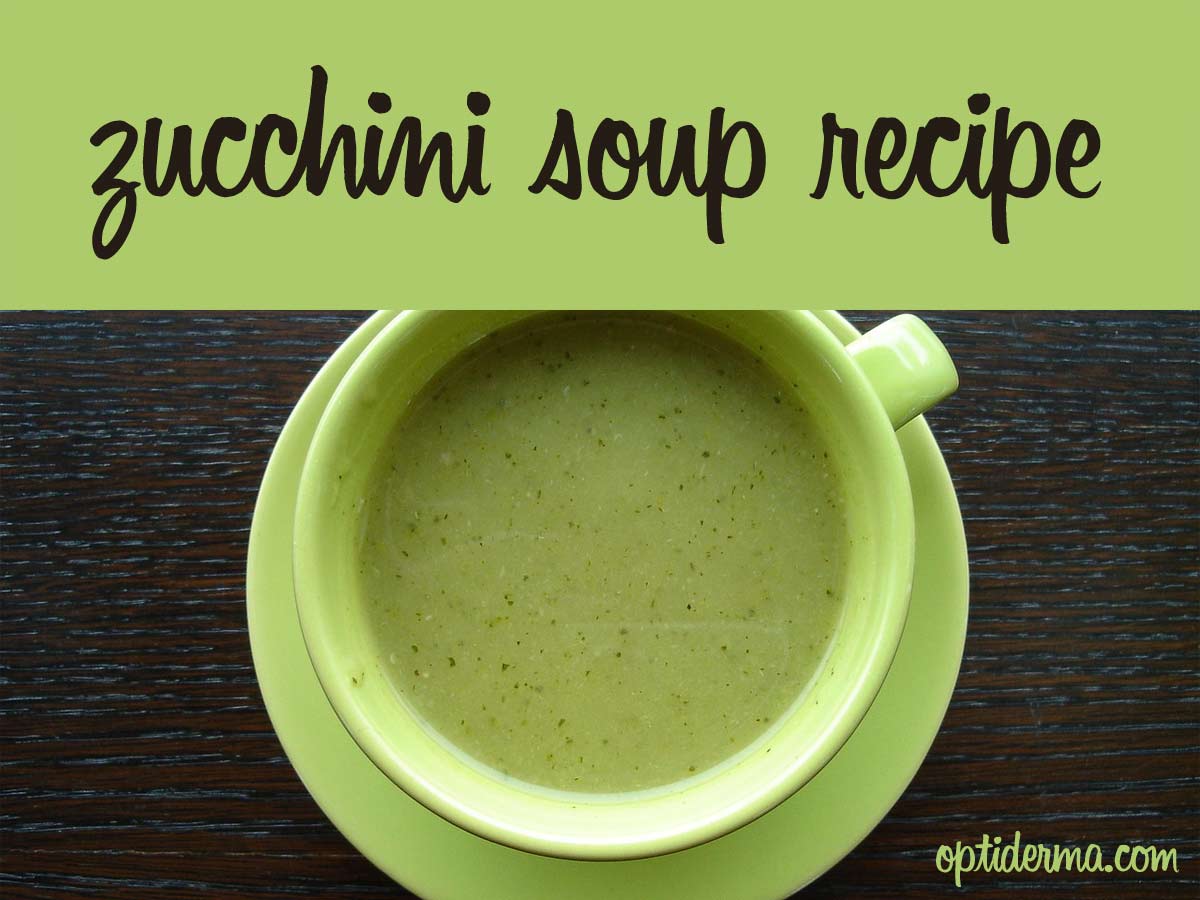 This zucchini summer soup is delicious in hot days. Zucchini is also a good source of vitamins A and C, which will nourish your skin as well as being a refreshing summer entree. Enjoy this recipe!
Preparation: 30 min
Cooking: 20 min
Servings: 4
Ingredients to make this zucchini summer soup recipe
700 g zucchini (diced, not pealed) – organic if possible
3 onions (minced)
1 lemon juice
2 egg yolks
1 vegetable broth
9 tbsp olive oil
Fresh coriander, mint & chives
Salt & Pepper
Directions
Dissolve vegetable broth in 3/4L of hot water.
In a medium-sized cooking pot, add 2 tbsp of olive oil; add onion and saute until translucent. Add diced zucchini, salt and pepper.
Add broth to the onion and zucchini mixture and bring to boil. Reduce heat and simmer covered about 20 minutes.
In a bowl, mix the lemon juice with the egg yolks and the rest of olive oil.
When the soup is cooked, puree in food processor or blender and add the egg mixture without stopping mixing.
Adjust seasonings to taste, cover with food wrap and let it chill in the fridge for several hours.
Serve the zucchini summer soup chilled and garnished with mint, coriander, and chives.
It is best to prepare the zucchini summer soup the day before.