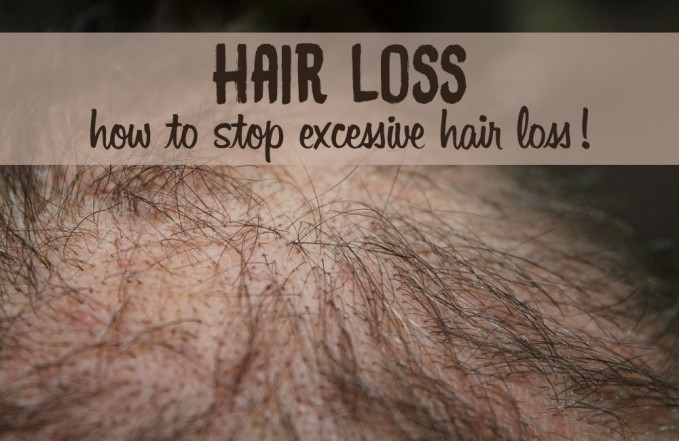 Are you worried about excessive hair loss? Have you ever tried Saw palmetto for hair loss? If you haven't, you may want to consider this natural alternative that has shown promise in terms of hair growth.
When starting to experience chronic hair loss, many people turn to expensive treatments that promise amazing results. Most of the time these cures don't work and may also damage health over time.
The good news is that there are natural treatments that can slow down chronic hair loss and encourage hair to regrow. They are generally safe and less expensive solutions. For example, some people have great results using saw palmetto for hair loss. Let's learn a little bit more about this powerful plant.
Causes for hair loss
Baldness (also called alopecia) is total or partial loss of hair and is often a hereditary condition. Hair loss occurs more frequently in males than females because it depends on the influence of the male hormone testosterone.
The hair follicles of men on the crown area of the scalp are genetically vulnerable to going bald. Over time, these hair follicles are targeted by the hormone dihydrotestosterone or DHT. DHT binds with the receptor's site in the vulnerable hair follicles.
This entire process slowly decreases the ability of the hair follicles to produce thick healthy hair and the end result is often referred to as "Male Pattern Baldness".
But your health, diet, psychological state and medications you take can all have an influence on your perceived hair loss too. Age factor, stress, poor circulation of blood to the scalp or even excess dandruff or scalp psoriasis can result in hair loss. Temporary baldness can also be the result of exposure to nuclear radiation, X-rays, anti-cancer drugs or a severe nutritional deficiency.
Note: the cause of your hair loss needs to be addressed first for best results. Please consult your physician before embarking on self-treatments for chronic hair loss. 
Saw Palmetto for hair loss
Saw palmetto is a plant with small berries that has been used by Native Americans. It has been used  as medicine and food for hundreds of years.
Saw Palmetto is often used to treat an enlarged prostate. But it also has great benefits in terms of hair loss, bladder infections, prostate cancer, and decreased sexual drive.
There is a high concentration of sterols and fatty acids in saw palmetto extract, which is where most of its health benefits come from.
How does Saw palmetto work for hair loss?
Saw palmetto helps block 5-alpha-reductase, the enzyme that converts testosterone to DHT. DHT is often responsible for hair loss in males.
Saw Palmetto is one of the best known natural DHT blockers and acts in a very similar way than the drug Propecia, the standard prescription drug used to counter DHT conversion.
Saw Palmetto lowers levels of DHT in the body by blocking 5 alpha-reductase. It also blocks receptor sites on cell membranes required for cells to absorb DHT.
The July 10, 2010, issue of Advances in Therapy featured an article reporting that low concentrations of a saw palmetto ethanol extract dubbed SPET-085 was as effective at inhibiting 5-alpha-reductase type II as Propecia.
Unlike Propecia, Saw palmetto has no apparent adverse side effects. Minor side effects can include stomach irritation and feelings of indigestion. But they can be avoided by not taking saw palmetto on an empty stomach.
In contrary, Propecia has some side effects. For men, the main side effect is a decrease in libido, difficulty achieving an erection and a decrease in the amount of semen released.
How to use Saw palmetto for hair loss?
The fruit can be eaten in its natural berry form, but saw palmetto extract found in supplement form comes from the fruit. According to the University of Maryland Medical Center, the correct saw palmetto dosage for those who weigh less than 185 pounds is the 160mg per day. Those who weigh more than 185 pounds will likely experience better results if they start with the 320 mg dose. You can buy Saw palmetto in capsules. Please consult your doctor before taking Saw palmetto for hair loss.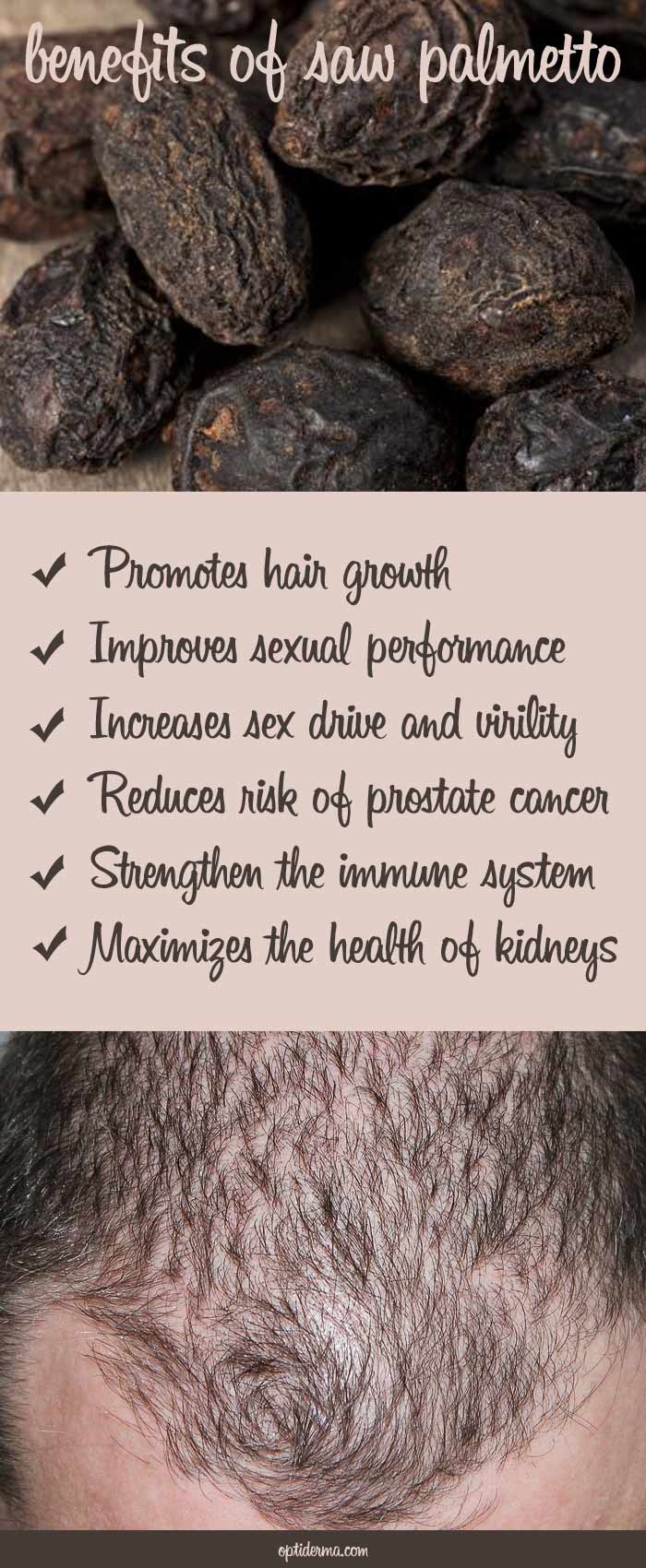 Green Tea: another herbal DHT Blocker
Green tea can also help stop hair loss by blocking DHT.
It is believed that green tea helps to reduce DHT and cholesterol. Drinking green tea or taking a pill extract can stop hair loss and encourage hair regrowth.
Green tea also has many other health benefits such as powerful anti-oxidant properties.
Nutrition For Hair Loss
Since hair loss could be due to inadequate nutrition, cutting down on alcohol and sugar and eliminating nutritionally deficient junk food from the diet can slow down hair loss.
Scalp capillary functions are stimulated by variations of vitamin B.  A supplementation of vitamins B, but also vitamin E, calcium, magnesium, choline and inositol may help men whose hair is falling out.
You may also consider adding more protein to your diet. Your hair is composed mainly of keratin, a fibrous protein. Inadequate protein levels in your body can cause rapid hair loss. Foods high in protein include meat, eggs, beans, whole wheat bread, broccoli, soybeans (tofu) and lentils.
Drinking sufficient amount of water always keep your hair and body healthy. It works as one of the most valuable natural home remedies for hair growth!
Other tips to promote hair growth
Avoid chemical based hair gels, hair colors, shampoos and conditioners as they can damage your hair very easily…
Conclusion
Hair loss treatment varies depending on the reason of thinning hair or hair loss. Indeed the cause needs to be found first.
If the cause is DHT, you may consider taking saw palmetto for hair loss. Also, include green tea in your diet!
Natural treatments can stimulate and encourage hair growth without the side effects of drugs. Give them a try!
Do you experience chronic hair loss? Have you ever tried saw palmetto for hair loss? Leave a comment below!