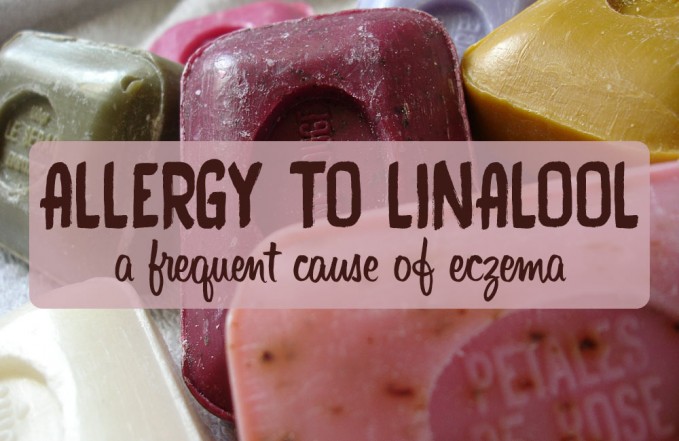 Did you know that a Linalool allergy may cause eczema?
A thesis presented at Sahlgrenska Academy, Sweden, showed that Linalool, a very common fragrance ingredient used in shampoos, conditioners and soap, can be a frequent cause of eczema.
Nickel is by far the most common substance that causes eczema, but the thesis shows that oxidized linalool occupies third place in the list, after nickel and cobalt.
What's Linalool?
Linalool is a fragrance ingredient found naturally in lavender, mint, and other plants. It is used in many natural products to ward off and control insects.
Because of its flavorful and fragrant properties, Linalool is often added to processed food and beverages, perfumes, cosmetics, soaps, household detergents and waxes. It is even used in some cigarette brands.
As a result, this ingredient is found in many products: 60 to 80 percent of the perfumed hygiene products, washing up liquids and household cleaning agents.
The Food and Drug Administration considers Linalool to be generally recognized as safe.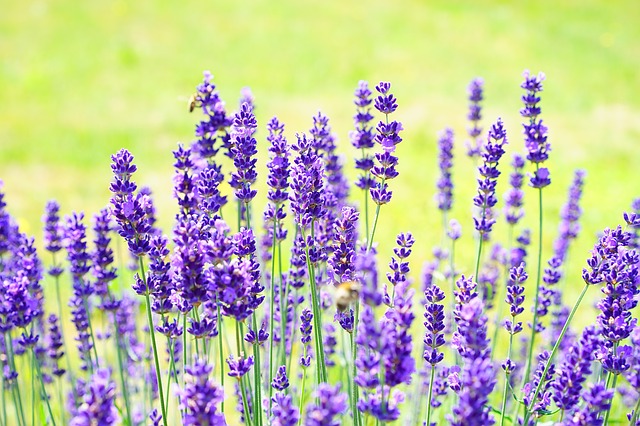 Eczema and linalool: what did the study find?
In the study, oxidized linalool was added at patch testing for more than 3,000 patients who wanted to find out what was causing their eczema.
Between 5% and 7% proved to be allergic to the oxidized form of the fragrance ingredient.
linalool allergy caused by oxidized Linalool
Linalool (when it's not oxidized) doesn't seem to cause an allergy. However it can cause an allergic reaction when it gets oxidized, this means when it comes into contact with oxygen.
Other substances are usually added in the products to delay this oxidation process, but allergenic substances can still be formed from Linalool when it is stored.
Why do some people develop a Linalool allergy?
No one really knows why some people become sensitive to Linalool. It has to do with the immune system.
Allergic contact dermatitis occurs when the skin develops an allergic reaction after being exposed to a foreign substance – in this case Linalool.
Once you develop an allergy to Linalool, even a small amount of it can cause a reaction.
Some people will never develop a Linalool allergy. But the risk increases as the exposure to the allergen increases.
How to avoid Linalool?
It can be difficult for people who are allergic to avoid the products containing Linalool.
According to Johanna Bråred Christensson, author of the thesis:
One way of trying to minimize exposure to oxidized linalool is to avoid buying large packs of soap and shower cream, and always to replace the top after using a bottle"
Which essential oils contain Linalool?
Linalool is a natural constituent of many essential oils.
High linalool-containing oils include:
howood 80-90%
rosewood 60-90%
coriander 60-80%
linaloe 30-70%
sweet basil linalool type 30-50%
thyme linalool type
Mentha citrata 20-50%
lavender 20-50% (It is shown that lavender grown at high altitudes also tends to produce more linalool)
lavandin 30-40%
petitgrain 20-30%
bergamot 10-30%
clary sage 10-25%
ylang ylang 10-15%
geranium 8-15%.
Conclusion
Eczema – and also facial psoriasis – may be caused by contact allergy to Linalool. Some people develop a Linalool allergy when it becomes oxidized.
Does it mean you shouldn't use essential oils containing Linalool if you suffer from eczema?
Not necessarily!
Linalool has many benefits for skin conditions. It has anti-inflammatory and antimicrobial properties. It can also improve sleep, lower anxiety and lessen stress.
Therefore using essential oils such as lavender can also help with eczema (as explained in the video below). 
Keep in mind that eczema can also be triggered by a food allergy. The most common foods which cause eczema symptoms in some people include: cows' milk, eggs, soya, wheat, fish and nuts.
Also, Linalool may not be the only toxic chemical in your skincare products. To confirm the diagnosis of a Linalool allergy, you will need to see an allergy specialist.
Other harmful ingredients include methylparaben, DMDM Hydantoin, and other additives. These ingredients are also skin irritants and could trigger an allergic reaction.
Fortunately, there are some good alternatives that are free of harsh chemicals.
Here are a few products that are recommended for allergic contact dermatitis. These products are chemical-free and fragrance-free: