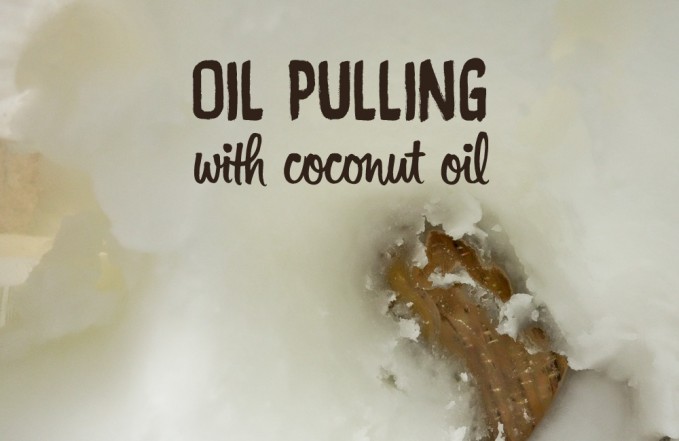 Oil pulling is a practice taken from Ayurvedic medicine that involves swishing unrefined oil in your mouth for several minutes. To perform it, you simply swish an oil in your mouth, "pulling" it between your teeth for about 20 minutes. You can use a number of oils for this, but sesame, sunflower, olive and coconut oil are the most commonly used. Oil pulling is said to be effective in brightening teeth, healing gums, preventing bad breath, quenching inflammation, and healing oral infections. When and how often should it be done for best results?
What is oil pulling good for?
The oil used in oil pulling acts like a cleanser. The Indian Journal of Dental Research claims that the swishing activates enzymes and draws toxins out of the blood. This is why the oil should not be swallowed as it contains bacteria and toxins.
Candida and Streptococcus are common residents in our mouths, and if our immune system becomes overloaded, these organisms can spread throughout the body. It may cause secondary infections and chronic inflammation, leading to any number of health problems.
The effect of oil pulling on the reduction of total count of bacteria was determined in a study conducted in India in 2008. In this study, sesame oil was found to have the antibacterial activity against S. mutans, lactobacilli, and total bacteria.
Oil pulling is one of the easiest ways to support your oral health naturally, especially if you use organic coconut oil
, which is a powerful destroyer of all kinds of microbes!
How often should oil pulling be done for best results?
Because it acts like a cleanser, it's best to do oil pulling on a daily basis, first thing in the morning before eating. Research suggests that oil pulling be done in the morning for best results. Your body cleanses itself while you sleep, with the liver doing a lot of its dirty work in the early morning hours. But you can certainly try other times during the day if this works better for you.
Home remedies for tooth and gum abscess (Optiderma.com)
Why should oil pulling be done on an empty stomach?
Oil pulling is better done on a empty stomach because you want to trigger the release of the maximum amount of the enzyme-containing saliva. These enzymes pull toxins and bacteria out of the blood and lymph fluids. When the stomach is full, the saliva secretions are minimal. In addition, keeping the oil may make you slightly nauseous, which is unlikely when doing this on an empty stomach.
Should you do oil pulling everyday?
In most cases, there's no reason why you can't take steps to detoxify your body on a continual basis. It actually makes sense since you're likely taking in toxins each day, until they build up to the point of causing problems. By attending to toxin clean up on a daily basis you keep your body feeling good, and you reduce the likelihood that you'll develop bigger problems because of your toxicity level.
Some people may feel worse when first starting oil pulling. Does it mean they should stop doing it every day? According to Dr. Karach, "a worsening of your health state is a sign that your disease is disappearing". Feeling worse the first few days is normal with any detox method. In the long term, regular oil pulling may help heal cells, tissue and all organs simultaneously by getting rid of toxic waste.
Oil pulling heals totally headaches, bronchitis, tooth pain, thrombosis, eczema, ulcers, intestinal diseases, heart and kidney diseases, encephalitis and woman's diseases. Preventively the growth of malignant tumors is cut and healed. Chronic blood diseases, paralysis, diseases of nerves, stomach, lungs and liver and sleeplessness are also cured."  – Dr. Karach
Also, doing oil pulling daily can help prevent bleeding gums, decay, dryness of throat, oral malodor, and cracked lips! 
Is coconut milk healthy? (Optiderma.com)
Can you do oil pulling oil when pregnant or breastfeeding?
Oil pulling has a powerful detoxifying effect. When you put oil in your mouth and work it around your teeth and gums, it pulls out bacteria and other debris. It's not recommended to detox your body while pregnant or breastfeeding. However, because you spit out the toxins that are "pulled" out when swishing, there should not be any harm in oil pulling while pregnant. Some experts say it can be a soothing way to clean your teeth if you experience any gum sensitivity. But you should always consult with your doctor before starting any detoxification process especially if pregnant or breastfeeding.
Will oil pulling loosen dental crowns or fillings if it's done too often?
According to the Coconut Research Center,
Oil pulling will not and cannot loosen properly placed crowns or fillings. The only time oil pulling will affect crowns or fillings is if the teeth underneath have decayed and are full of infection. In this case, the foundation on which the crowns or fillings are secured to is badly decayed and unable to hold the dental material. Oil pulling removes bacteria, pus, and mucus. It cannot pull out porcelain, amalgam, or composite dental materials from the teeth."
Is there vitamin E in coconut oil? (Optiderma.com)