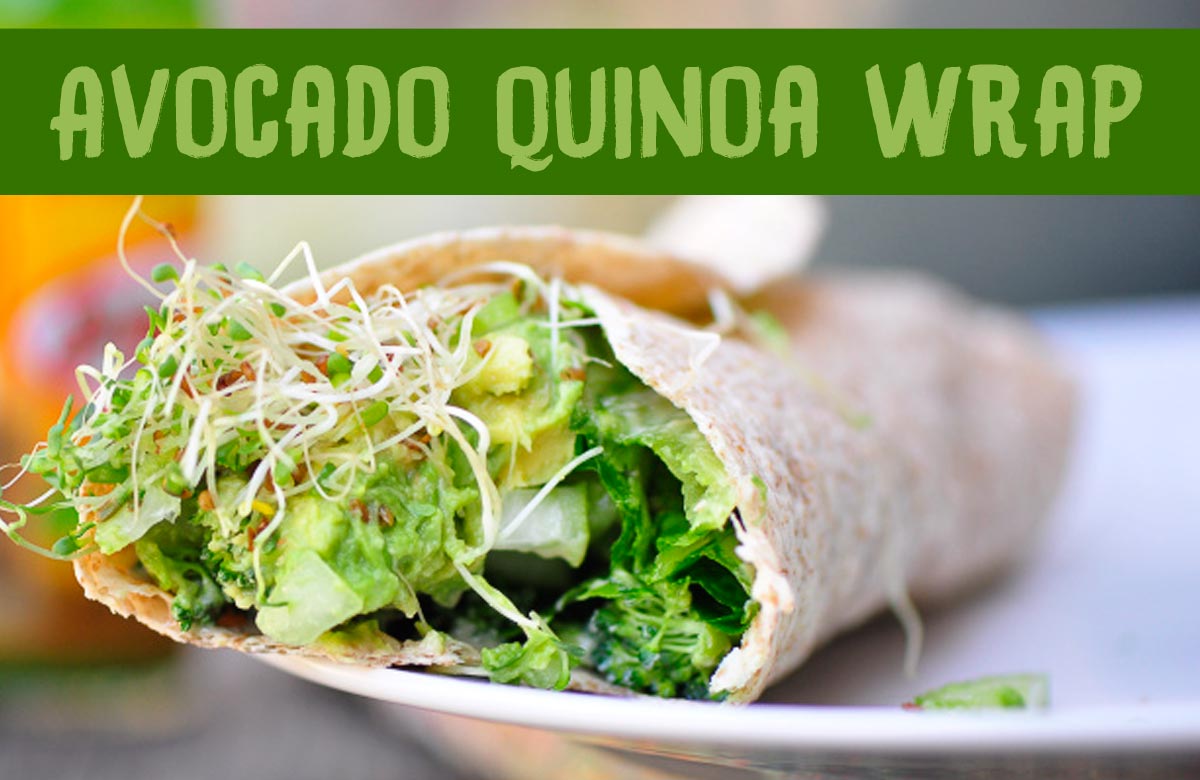 If you are looking for a healthy and easy-to-prepare lunch, this quinoa wrap is the way to go. Quinoa is gluten-free, with a low sodium and high fiber content. It is also rich in protein and is a good source of vitamin E, B, manganese, magnesium, iron, copper and phosphorous. Avocado has a high content of essential fatty acids, which is essential for skin nutrition. I usually cook a batch of quinoa (2 to 3 cups) and use it in salads, wraps and warm dishes. Enjoy this recipe and feel free to leave a comment!
Preparation: 10 min
Cooking: 20 min
Ingredients
10 inch brow rice tortilla
1/2 cup cooked quinoa, at room temperature
1/2 avocado, diced
1/4 cup fresh alfalfa sprouts
2 teaspoons nutritional yeast
1 teaspoon olive oil
1/4 chopped fresh parsley
1/4 cup Lettuce chopped
Sea salt and cayenne pepper, to taste
Directions
Rince it first. Ideally cook quinoa in broth in a rice cooker. The ratio is 1 cup quinoa for 2 cups water (or broth). If you don't have a rice cooker, cook it in a sauce pan and wait until it fluffs up, about 15-20 minutes.
Let it cool down and mix one cup of quinoa with avocado, olive oil and nutritional yeast.
Place filling in strip along center of the wrap.
Add alfalfa sprouts, parsley, lettuce, salt and cayenne pepper.
Fold bottom end up and fold over both ends.