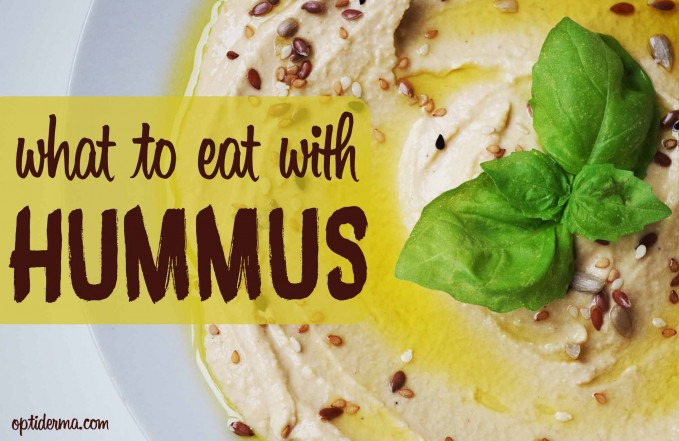 For some time, I did not understand all the hype surrounding hummus. I did hear people throw epithets around, but you know how that goes – you have not really tasted it until you have tasted it.
So last week I decided to make homemade hummus and it was really tasty. But tasty as it was, I was left thinking perhaps we should all diversify our palates by knowing what to eat with hummus.
I don't know about you, but I do fill the need to shake up my dietary composition from time to time, which brings us to the elephant in the room; what should you eat with this delicacy?
Here we go:
1. Spread Hummus on Crusted Chicken
Your crusted chicken is bound to be a little dry, so a spread of hummus would do plenty of good as a combination.
Here, you have a free run on the kind of hummus you can use.
Original hummus is a great place to start, but you can also choose to go with the flavoured varieties that you can find in most markets today.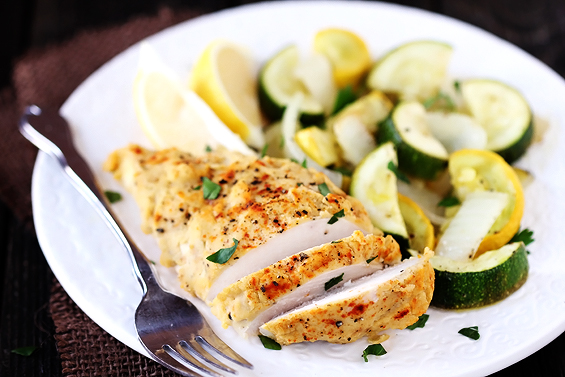 via Gimme some oven

2. Prepare a Healthy Sandwich with Avocado & Hummus
We have always known the avocado for its widespread nutritional benefits.
Combining it with tomatoes, baby spinach and whole bread offers a perfect balance of constituents in your diet and a great source of fiber.
A sandwich is the meal for all times, and this should be an added incentive to try this mix.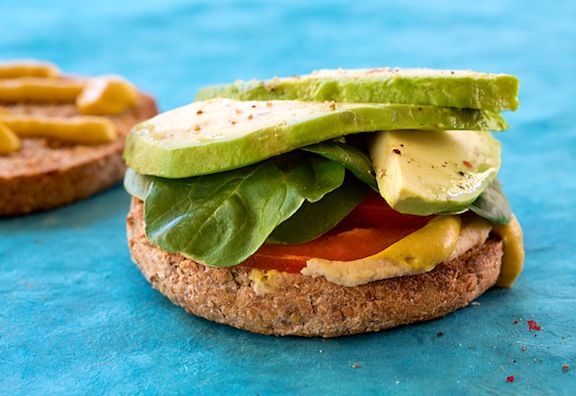 via Veg kitchen

3. Make a Hummus Dressing for your Quinoa Salad
If you like quinoa, go for this super healthy option!
Quinoa, black beans, fresh vegetables, avocado and cilantro mixed with a chipotle hummus dressing; how does it sound?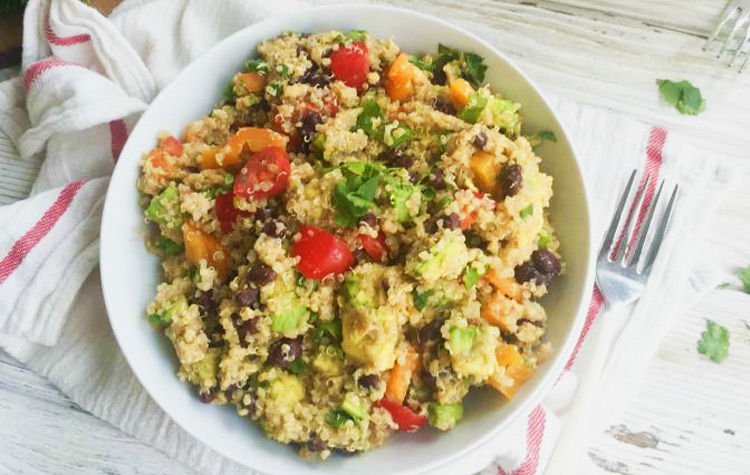 via A cedar spoon
4. Spread Hummus & Grilled Vegetables on Pizza
Plenty of people will say that pizzas are too fattening, but in this case, that is not true because you have a level of control over what you put in there and what you do not.
Spread your hummus over a serving of flatbread and then top it up with grilled vegetables!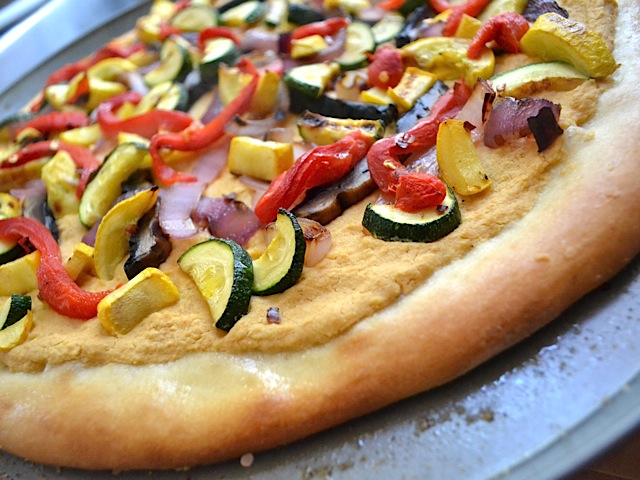 via Budget bytes
5. What Else to Eat with Hummus? Make a Mushroom Soup!
I first got acquainted with mushroom soup a few years years ago, and I have never looked back. The light sultry feel of this soup brings about the real essence of hummus.
What makes it even more interesting is that you can tinker with the ingredients as much as you like and still come up with an amazing serving.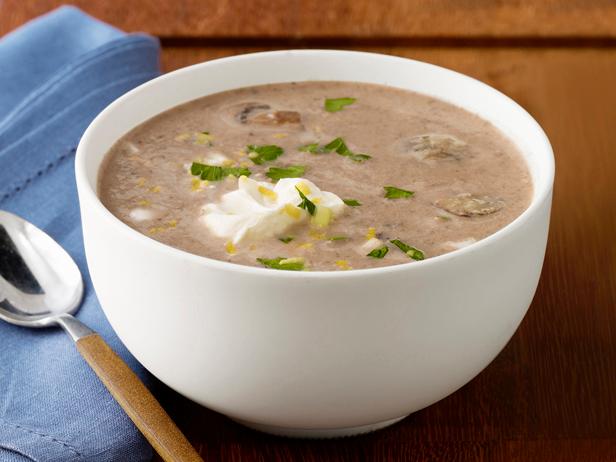 via Food Network
6. Make a Hummus Pasta Salad Instead of Using Mayonnaise
I do this from time to time, especially when I'm tired of mayonnaise. See, mayonnaise is very tasty, but it's not the healthiest option.
Try the vegan recipe here below!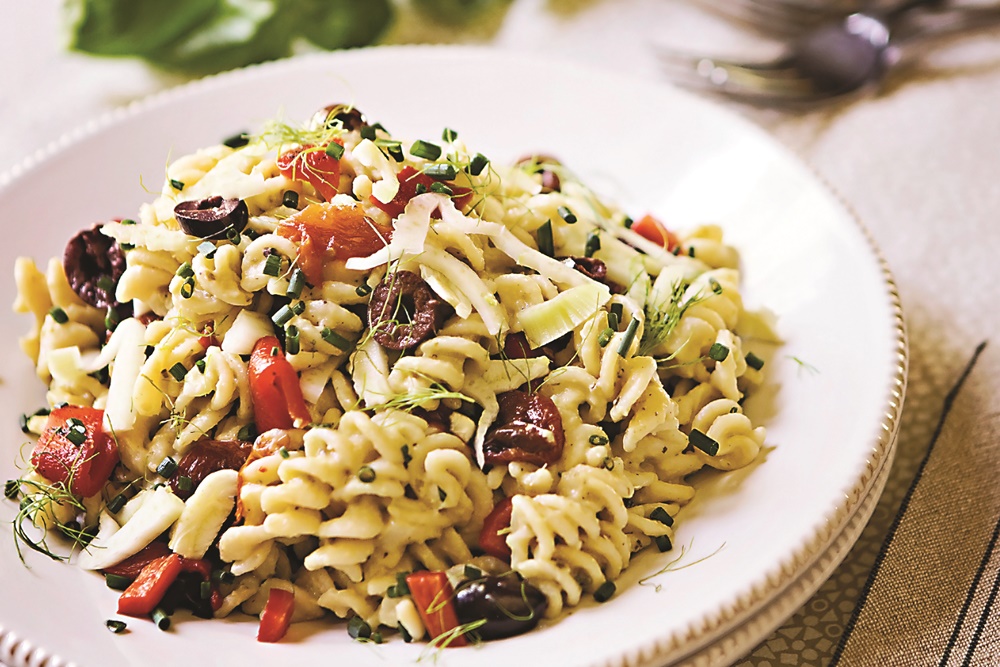 via Go dairy free
7. Raw Veggies are Always a Great Option to Eat with Hummus
Raw vegetables have the one advantage that other forms of food do not – they are not cooked and hence smell fresh, taste fresh, are crunchy and also form the most natural foods around.
Throw in some homemade bread and the combination becomes as healthy as they come. Some people like to vary the composition as they go, and what works for you does not necessarily do for someone else.
The key lies in throwing in the little bits and pieces that make a difference.
My favourite veggies to eat with hummus?
Broccoli
Carrots
Bell peppers (Try the purple varieties for a change!)
Radishes
Cucumber
Endives
Celeri
Cauliflower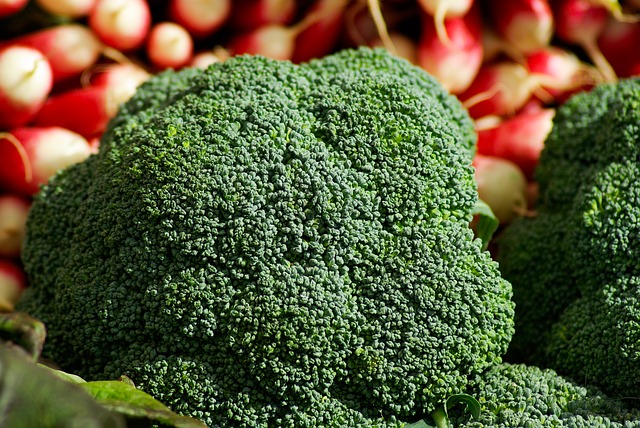 Conclusion
Hummus has been around for a long time, and some of us consider it the best food to ever come off the Middle East.
It's amazingly easy to make, friendly at all times and works with just about everything you can think of.
Studies indicate that this dip is rich in all manner of nutrients and a lot healthier than most foods we take every day.
I find the dazzling array of ingredients in hummus very endearing. Here is a food that contains a combination of macro-nutrients (proteins, fats, carbohydrates), minerals (phosphorus, magnesium, calcium, iron) and vitamins (A,B).
What's not to like about this middle eastern delicacy?
Looking to share your experience with hummus, maybe offer insights to the rest of us while at it? Comment below!