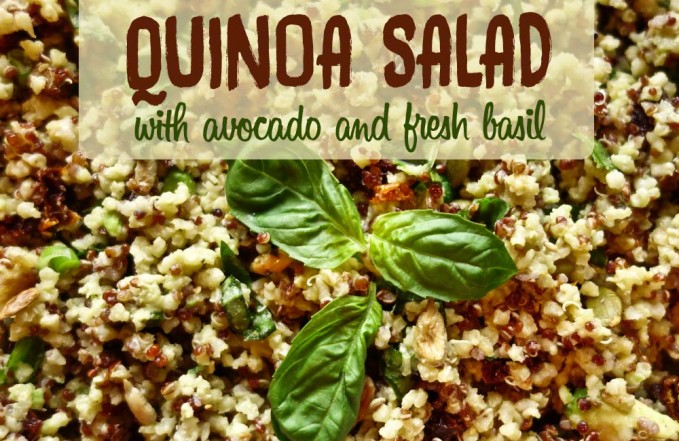 This quinoa salad is a simple recipe ideal for those who follow a gluten-free diet. Quinoa is gluten-free, with a low sodium and high fiber content. It is 12-18% protein, has 9 of the essential amino acids (including lysine, which is essential for tissue growth and repair), and is a good source of vitamin E, B, manganese, magnesium, iron, copper and phosphorous. Avocado has a high content of essential fatty acids, which is essential for skin nutrition.
Preparation: 20 minutes
Cooking: 20 minutes
Servings: 4
Ingredients to make this quinoa avocado salad recipe
1/2 cup red quinoa, 1/2 regular quinoa
2 avocados (cut in pieces)
A few fresh basil leaves
1 green onion
a handful of seeds (mix of sesame, pumpkin and sesame seeds)
10 dried tomatoes (cut in small pieces)
Dressing: 
1/4 cup olive oil
Juice of 2 lemons
1/4 cup tahini
1 garlic clove (minced)
Salt
Cayenne (very small amount)
Directions
Rinse quinoa in cold water and drain well.
In saucepan, bring 2 cups water and 1/2 tsp salt to boil. Add quinoa. Cover and reduce heat to low. Cook until water is absorbed (about 20 minutes). 
Put the seeds in a dry skillet and cook over medium-low heat, stirring frequently. Once the nuts start to brown remove them immediately from the skillet or they will become dark and burn very quickly. 
In a bowl, mix together the ingredients in cooled quinoa. Toss with dressing.
Serve fresh with fresh basil on top.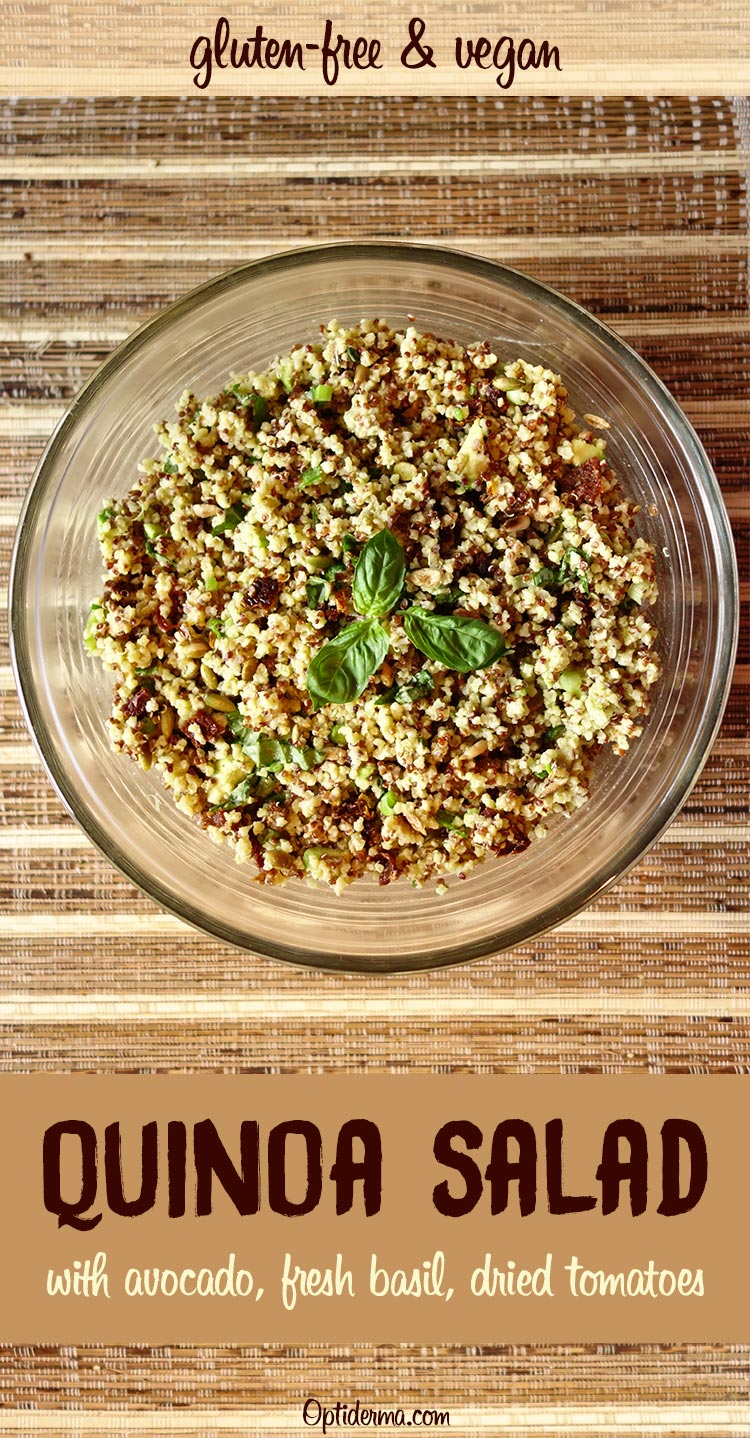 Quinoa, bulgur spinach salad recipe with avocado, mint and feta