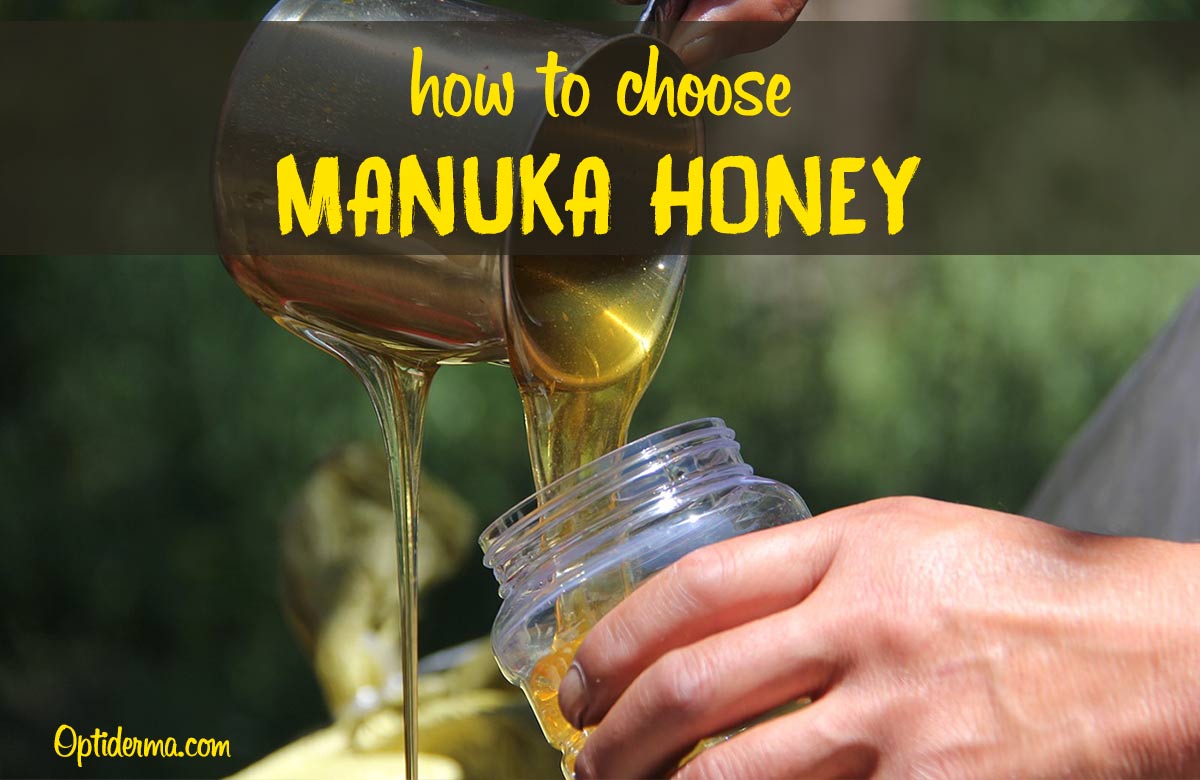 You've probably heard of Manuka honey and its powerful health benefits. But do you know how to choose it and which Manuka honey brands are best? In this post, I'll help you choose the best Manuka honey based on its UMF rating and other important factors. I'll also explain to you why Manuka honey is worth the price and why I recommend these three brands: Manuka Health, Comvita and Wedderspoon.
What's Manuka Honey?
Medicinal Manuka honey is considered one of the rarest and most medicinally powerful kinds of honey known to man. It can only be obtained from the nectar of a small, indigenous bush found in New Zealand called the Manuka bush. Although the Manuka bush can also be found in some parts of Australia, "true" Manuka honey can only be made from the bushes in New Zealand (source).
Manuka Oil is another amazing product that comes from the Manuka bush. It's the essential oil that is produced by steam distillation of the leaves of the Manuka plant. If you're interested in learn more about the properties of Manuka oil, you should read this article : What's Manuka oil?
Both Manuka honey and Manuka oil are extremely potent and contain all the unique properties of the Manuka plant. 
What Are the Uses of Manuka Honey?
According to studies into the potency of Manuka honey, it has amplified antiviral, antibacterial, antifungal, and anti-inflammatory properties. Research has shown that Manuka honey is well capable of killing strains of bacteria that are resistant to conventional antibiotic treatment. (source)
Topical Use
Administering Manuka honey externally is especially beneficial when it comes to preventing wound infection thanks to the abundant presence of methylglyoxal (MG), the antibacterial component found in most honey (source)
As such, the topical administration of Manuka honey has the following uses:
Oral Use
When taken internally, Manuka honey is just as beneficial to the human body. It is known to alleviate the following diseases:
Peptic ulcers.
Acid reflux, heartburn, and indigestion.
GIT infections (such as yeast infections).
Irritable bowel syndrome.
Diarrhea and constipation.
Flu.
Coughs and sore throat.
Dental diseases such as gingivitis and plaque.
Taking Manuka honey orally will also improve the general health of your immune system. Some research has also shown that it has an effect on controlling the growth of cancerous tumors and alleviating the symptoms that arise after chemotherapy treatment. (source)
Which Manuka Honey Should I Choose?
Genuine Manuka honey from New Zealand comes with a UMF rating on the jar. The UMF rating is often dependent on the natural markers of the honey, such as the methylglyoxal and leptosperin content.
The UMF rating also corresponds with the overall NPA (non-peroxide activity) of the honey. The NPA rating of a jar of honey tells you whether it is ordinary or special. (source)
UMF 0-4+
This is regular honey, i.e., it has no significant therapeutic benefits.
UMF 10+
At this rating, you will get good quality honey that is mostly useful when it comes to enhancing your overall immunity.
UMF 15+ to UMF 25+
Manuka honey with a rating of 15+ and higher is quite potent. It can be used in the treatment of internal ailments such as gastric distress, flu, dental illnesses, and much more.
UMF 20+ and higher 
Manuka honey with a rating of 20+ of higher is recommended for topical uses such as the treatment of wounds or sores. Honey with an even higher rating (25+ and higher) will be even more potent, but the price tag is very high.
When it comes to soothing skin conditions such as psoriasis and eczema, I recommend that you use Manuka honey with a high UMF rating – minimum UMF 12+. Manuka Health MGO 400+ or Comvita are great options (see below).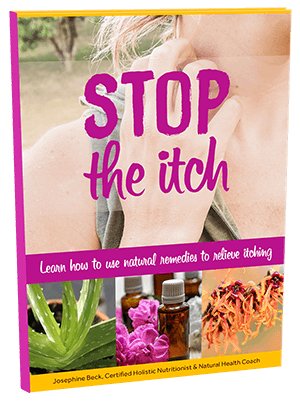 Get your ebook NOW
What are the Best Manuka Honey Brands?
I have found the following three brands of Manuka honey to offer the best value for money, not only because of their relative affordability but also for their high potency.
1. The Manuka Honey Brand "Manuka Health" (MGO 400+)
One of the reasons why I prefer this particular brand is because it is less bitter than most Manuka honey brands with a high UMF rating. It has a significantly thicker texture which is great for topical application. 
I use it for psoriasis (topically) and I take it internally as well. In my experience it's one of the best Manuka honey brands on the market.
The taste and the consistency of this honey is good enough to consume plain without having to worry about unpleasant tastes and strong odors.
Rated MGO 400+ (UMF 12+), this honey works wonders whether it is in the treatment of common ailments such as the flu, sore throats, and stomach upsets, or getting rid of MRSAs, boils, and warts. 
Note that UMF and MGO ratings are both used to show the antibacterial strength of Manuka Honey. MGO is only used by the brand Manuka Health.
Pros
Much more pleasant taste and smell.
Excellent thickness and consistency; no lumps.
Potent enough to treat a wide range of ailments.
MGO rating.
Cons
Despite its numerous benefits, the price tag is still quite high.
2. The Manuka Honey Brand "Comvita"
Comvita has wonderful antibacterial properties that make it capable of clearing up anything from the flu to recurrent sores and ulcers. It's also one of the best Manuka honey brands.
Some people have tried it on eczema and the UMF 15+ honey easily eradicated most of the spots. Comvita should be the first choice for people who really need something to alleviate an infection that just doesn't seem to get better.
Pros
Marvelous antibacterial qualities.
Good enough taste.
UMF quality trademark – UMF is the industry standard.
Cons
Some jars are not filled all the way to the brim. Considering the price, this can be very frustrating. 
3. The Manuka Honey Brand "Wedderspoon" 
Most people might shy away from Wedderspoon on account of its intimidating price tag, but its benefits are well worth the cost.
Aside from its numerous benefits, Wedderspoon also has a more than tolerable taste and a slightly minty scent that makes it a lot easier to consume. It also has incredible antibacterial potency and healing potential.
Pros
Great taste and scent.
Non-GMO verified.
Highly potent.
Cons
Packaged in plastic jars.
Expensive.
KFactor: it's an approved rating system, but it's not the industry standard for Manuka honey. 
How Much Manuka Honey Should I Take Daily?
Manuka honey dosages are largely dependent on factors ranging from the potency of the brand to the ailment being targeted. For general immune system-boosting, Manuka honey with a UMF rating of 10+ can be taken in quantities of one to two teaspoons daily.
However, if you're looking to treat a specific illness, such as an infection or digestive upset, you may take a maximum of three teaspoons of UMF 16+ Manuka honey daily. Please always consult your doctor if you have a specific disease to make sure honey is not contraindicated for your condition.
When it comes to the topical application of the medicinal honey, I recommend that you go for honey with a UMF rating of 20+ or higher once every 12 hours. Covering it with gauze and bandage will increase its effects on the area being treated. 
If you're using Manuka honey specifically for the treatment of a skin disease (psoriasis, eczema, acne), you may apply Manuka honey onto the affected area of skin. Cover it with dressing, and let it stay for about one hour. Repeat this regimen daily.
My tip to use Manuka honey: Incorporate it into simple skincare recipes. Here's how I use it for psoriasis: check out my recipe. If you have acne, click here to learn how to make your own face wash using Manuka honey.
Is Manuka Honey Worth It?
To summarize, keep in mind that Manuka honey is in no way comparable to the condiment we use to sweeten beverages and cook with. It's a superfood with exclusive health benefits that can only be comparable to top grade pharmaceuticals which often have adverse side effects.
In fact, Manuka honey is definitely worth the price if you choose it well. To put in another way, it depends on what you want to use it for. You can't go wrong if you choose one of these three Manuka honey brands: Manuka Health, Comvita and Wedderspoon. These brands offer potent and high quality honey that can be used for a wide range of ailments.
So if you're unsure whether Manuka honey is real or will soon be revealed to be another fad, don't be. It's a wholesome kind of honey with great medicinal value for everyone.
Have you tried Manuka honey? What are the best Manuka honey brands according to you? Feel free to leave a comment here below!