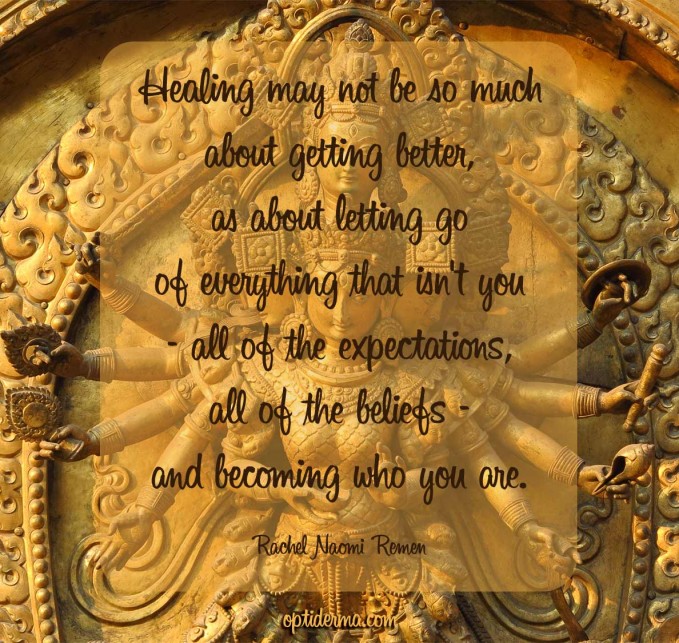 What's your definition of healing? What are you trying to cure, to treat, to achieve?
"Healing" literally means "to make whole". It's the process of the restoration of health to an unbalanced, diseased or damaged organism.
But healing can take many forms, from a physical cure to an emotional recovery.
The healing process can also involve a new understanding of who we are…
Here's an inspirational quote about healing I would like to share with you today:
"Healing may not be so much about getting better, as about letting go of everything that isn't you – all of the expectations, all of the beliefs – and becoming who you are" – Rachel Naomi Remen