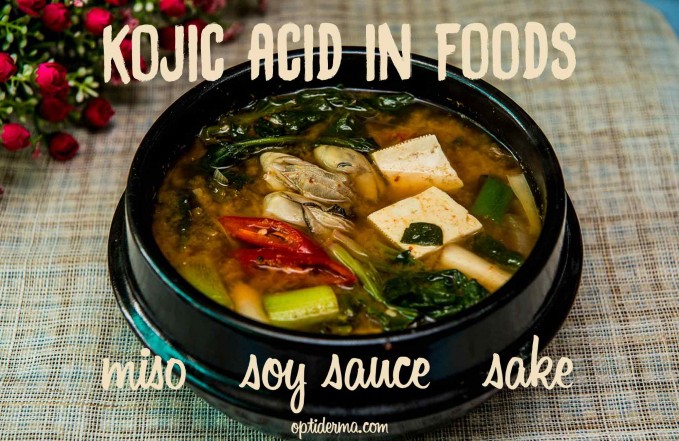 Have you ever heard of Kojic Acid? Kojic Acid is a natural substance that is derived from a Japanese species of mushrooms. 
It has traditionally been used in the production of a number of foods, including miso, soy sauce and sake.
Kojic acid possesses both antibacterial and antifungal activities, and it's actually used in various foods. A mixture of ascorbic acid and kojic acid has been patented for use as an anti-browning agent in foods. 
But did you know that it's also used in skincare products to lighten skin?
Let's learn about the natural sources of kojic acid and why it's found in skincare products too.
What is kojic acid and where does it come from?
Kojic Acid, derived from a Japanese species of mushrooms, is a by-product in the fermentation process of malting rice, mainly for use in the manufacturing of sake, the Japanese rice wine [source]
Kojic Acid is fungal in nature, made by such fungi as Aspergillus oryzae, which is also an ingredient used in the fermentation of soybeans.
The name "koji" is a common name for bacteria, meaning "culture" in Japanese.
What are the natural sources of kojic acid?
Kojic Acid occurs in many fermented Oriental foods. 
It has traditionally been used in the production of a number of foods, including miso (soybean paste), shoyu (soy sauce), and sake. [source]
MISO
Miso is a paste made from fermented soybeans and barley or rice malt, used in Japanese cooking.
In addition to conventional antioxidants like the minerals zinc and manganese, miso is now known to contain phytonutrient antioxidants including phenolic acids like ferulic, coumaric, syringic, vanillic, and kojic acid.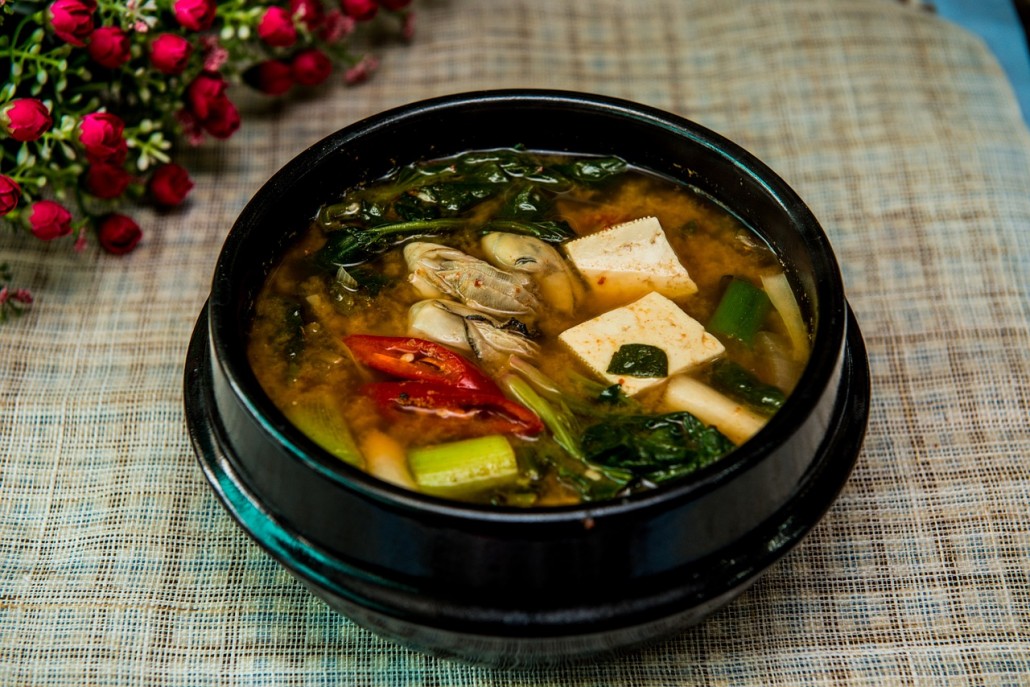 Soy sauce
Soy sauce (also called soya sauce) is a condiment made from a fermented paste of boiled soybeans, roasted grain, brine, and Aspergillus oryzae or Aspergillus sojae molds.
Soy sauce contains high amount of kojic acid.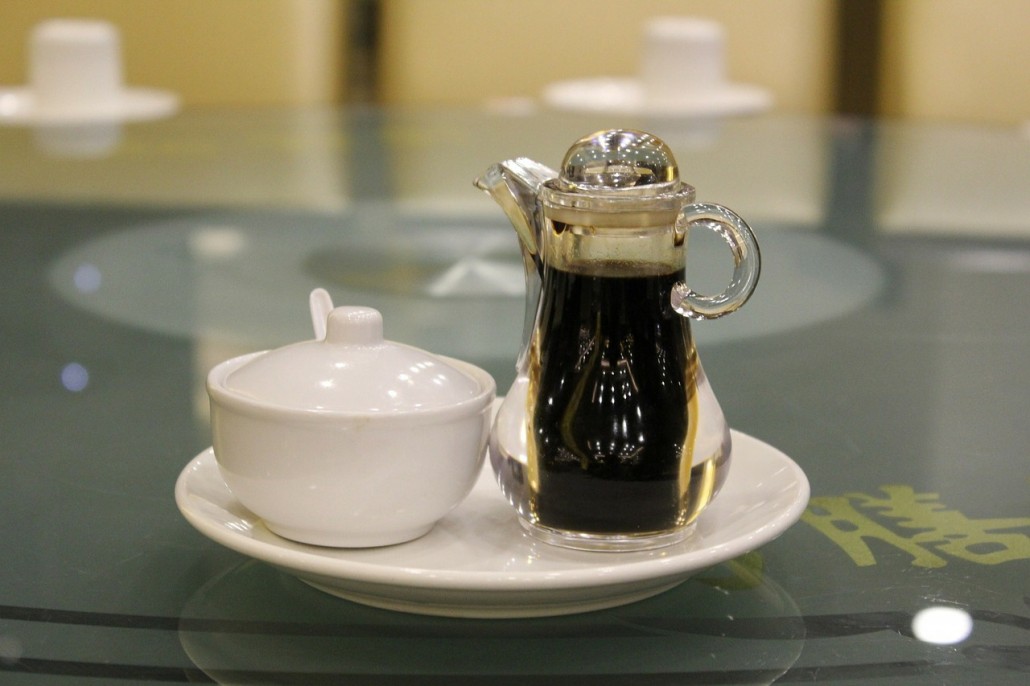 Sake
Sake is a Japanese rice wine made by fermenting rice. It produces kojic acid through fermentation.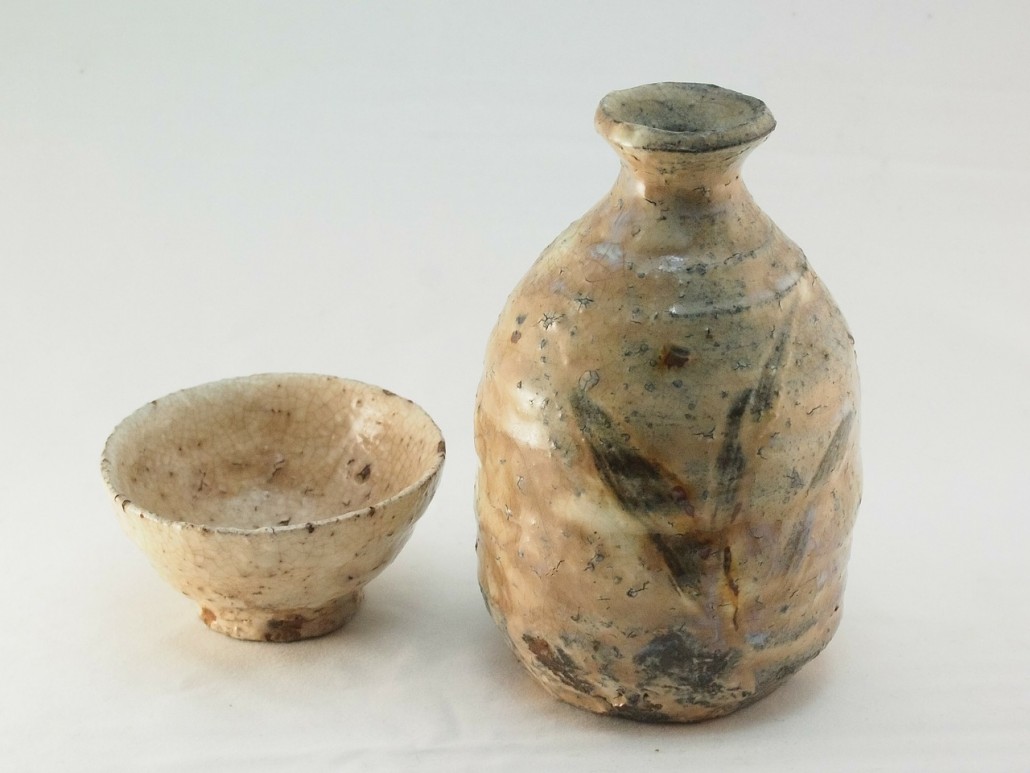 According to sakebase.info:
The arbutin, kojic acid, and linoleic acid contained in sake prevent the formation of spots, freckles, and moles caused by melanin pigmentation. So if you drink sake or apply it to your skin, you can anticipate some spot and freckle prevention!
Why is it used in skincare products?
Nowadays, cosmetic companies are making skin creams using kojic acid because it is said to prevent the formation of melanin, or pigment, in skin, resulting in a brighter, more even complexion.
It's considered as a natural skin lightener and is less dangerous than other toxic chemical skin lighteners such as hydroquinone which has been linked to skin cancer.
Read this post about the pros and cons of using Kojic acid soaps for skin lightening.
Thus there are lots of kojic acid products that are sold to fade dark spots, freckles or even birthmarks.
Are kojic acid products safe to use?