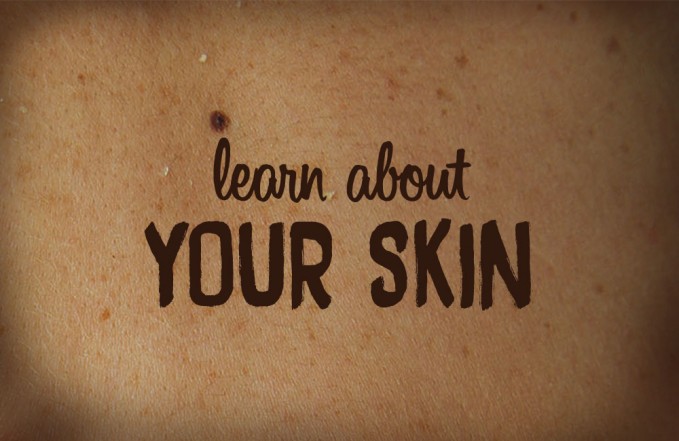 The skin is an organ that performs essential jobs for the body. In an average adult, it covers approximately 18 square feet and weighs about seven pounds… our largest body organ!
Every day, your skin absorbs substances and gets rid of toxins through its pores and openings. To be a little bit more specific, it:
expels toxins
maintains temperature balance and fluid balance
prevents excessive loss of minerals
stores fat
converts sunlight into vitamin D
secretes sebum (an oily lubricating substance)
is a sensory organ (to heat, pressure, cold, etc.)
It is a big job for one organ!
To understand it, let's see the composition of the skin. There are three layers of skin:
The epidermis is the outermost, thinnest layer, and protects the body from the outside world. It contains keratin proteins (resistant to water and many pathogens) and melanocytes, which give pigmentation to the skin.
The dermis lies below the epidermis and contains connective tissue. This layer is strong and flexible because of its collagen and elastin matrix.
The subcutis lies below the dermis and connects to the underlying muscle tissue. It protects your internal organs and contains arteries and the lymphatic system.
You now understand why skin health requires care from inside and out Chemicals and excessive exposure to the sun attack your skin from the outside causing dry skin, wrinkles, freckles, age spots, and even skin cancer. On the other hand, poor nutrition, lack of hydration or exercise, constipation, emotional stressors, and many other things damage your skin from the inside, causing all kinds of skin disorders. As your skin ages, it becomes thinner and more easily damaged: less collagen, less elastin, less blood flow. As your skin is exposed to damages through skin problems, it also becomes more sensitive.
A rash should not be taken lightly, as it is often a sign of an underlying illness. For instance, a poorly functioning digestive system can lead to skin issues. The liver is an important organ of elimination and if it doesn't do its job, your body is going to try to detoxify itself through another way of elimination: the skin.
This is why your skin is so important to consider. Taking care of your body through proper nutrition and a healthy lifestyle is the basics to healthy skin.