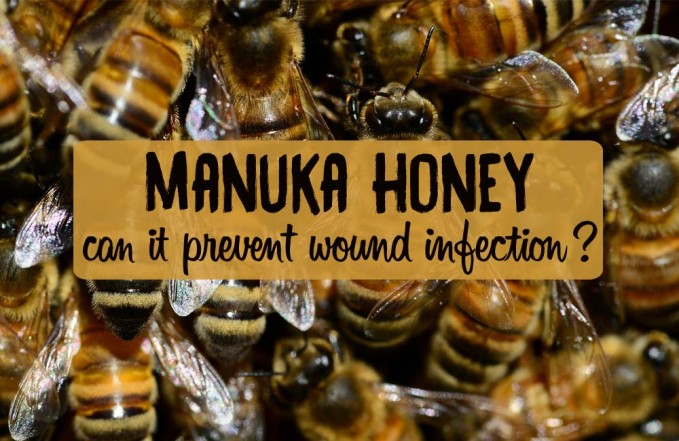 Manuka honey is derived from nectar collected by honey bees foraging on the manuka tree found growing in New Zealand and parts of Australia. Studies show manuka honey can help heal wounds. It's effective in fighting infection and promoting healing. 
Can Manuka honey heal wounds and prevent infection?
Studies report that manuka honey could help clear chronic wound infections and even prevent them from developing.
Streptococcus pyogenes is a normal skin bacterium that is frequently associated with chronic non-healing wounds. Bacteria that infect wounds can clump together forming "biofilms". These biofilms form a barrier to drugs and promotes chronic infection.
Researchers at Cardiff Metropolitan University have shown that manuka honey
can not only destroy these biofilms in vitro, but also prevent the bacteria initially binding to components of wound tissue.
Did you know that people use Manuka honey for eczema? If you're interested in learning how to use it to treat eczema, check this page!
Are all natural honeys good for wounds?
The healing property of honey is due to the fact that it offers antibacterial activity, maintains a moist wound condition, and its high viscosity helps to provide a protective barrier to prevent infection.
However, there is a large variation in the antimicrobial activity of some natural honeys, which is due to spatial and temporal variation in sources of nectar. Thus, the quality and possible therapeutic potential of honeys against several health disorders of humans is difficult to determine. 
Not all honey is the same. Some kinds of honey may be 100 times more potent than others!
Why is Manuka honey the best honey to heal wounds?
The use of honey as a traditional remedy for microbial infections dates back to ancient times. Manuka honey is more potent than other kinds of honey because it has more components with antibacterial qualities.
A strong antibacterial component in manuka honey is methylglyoxal (MG). MG is a compound found in most types of honey, but usually only in small quantities.
Research has been conducted on Manuka honey
, which has been demonstrated to be effective against many human pathogens, including Escherichia coli (E. coli), Enterobacter aerogenes, Salmonella typhimurium, S. aureus.
Laboratory studies have revealed that the honey is effective against methicillin-resistant S. aureus (MRSA), β-haemolytic streptococci and vancomycin-resistant Enterococci (VRE).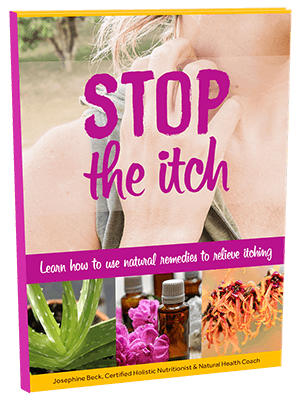 How To Relieve Itchy Skin?
We've put together this
FREE
guidebook for you to learn how to stop the itch with natural remedies.
No email required.
A gift to our readers!
FREE INSTANT DOWNLOAD
How to determine the potency of manuka honey?
There's a scale that rates the potency of manuka honey. The rating is called Unique Manuka Factor (UMF), which corresponds with the concentration of MG and other compounds.
To be considered potent enough to be therapeutic, manuka honey needs a minimum rating of 10 UMF. Honey at or above that level is marketed as "UMF Manuka Honey" or "Active Manuka Honey."
If you're interested in buying Manuka honey, choose it carefully! Dr. Axe recommends this one: Happy Valley UMF 15+ Manuka Honey. Here are other brands I recommend.
Caution: There are possible side effects of manuka honey, such as allergic reactions. To treat a wound, use a sterilized medical-grade honey. Always consult your doctor before using manuka honey for a wound.