Here are some of the steps to take to stop vaginal itching. Read this post for more details!
Joséphine Beck, Natural Health Coach & Nutritional Counsellor
Share

About the author

Author

Disclaimer
Did you find this content useful? Would it help someone you know?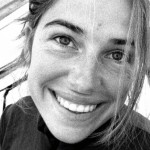 Joséphine Beck
Natural Health Coach & Nutritional Counsellor
Josephine is the founder of
Optiderma.com
, a website providing well-researched natural skincare and health advice. She's an expert in skin health.
As a
Certified Holistic Nutritionist
, her goal is to share her knowledge about nutrition because she strongly believes that our body's health is directly related to what we put into it!
Originally from France, she's been living in Canada since 2004.
Interested in Josephine's story? 
Read this
! If you want to meet with Josephine and optimize your health and your diet, book a consultation
here
.
DISCLAIMER
The information provided on Optiderma.com is for educational and informational purposes only and should not be used as a substitute for the advice of an appropriately qualified practitioner.
If you are allergic to the foods, herbs, essential oils, any remedies listed here, you must of course avoid them. For example, consuming food that you're sensitive to will only cause more (not reduce!) inflammation.
Please consult a practitioner (such as Naturopath, Homeopath, Doctor of Chinese Medicine, Dermatologist, ...) to follow the most appropriate treatment to heal your skin. All legal mentions »
ADVERTISEMENT
Optiderma.com uses Google AdSense and affiliate link programs to remunerate its contributors. Read more »