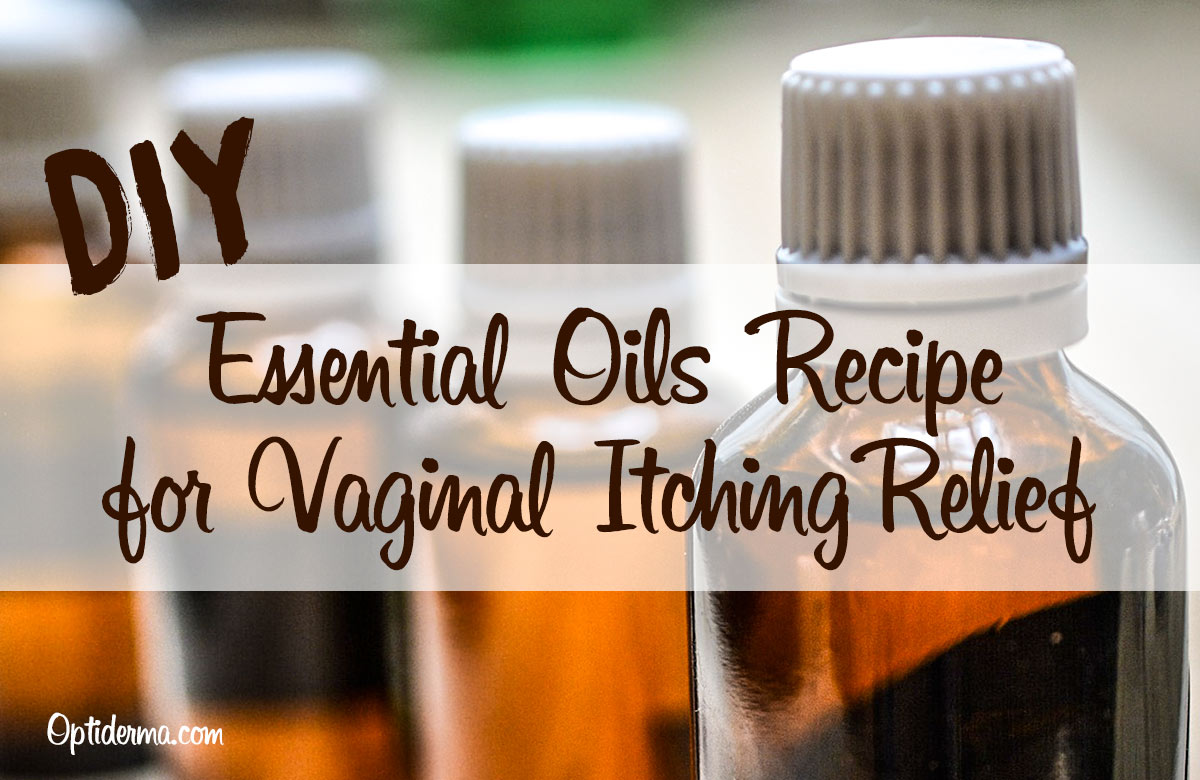 Read this before you start this recipe »
Always educate yourself about properties and contraindications of essential oils you are going to use.
Be sure you are not allergic to any ingredient before applying it on your body. First apply a dab on your wrist for example, and wait 24 hours to see if any irritation occurs.
Make sure you buy the pure base ingredients and choose ingredients that have the most beneficial nutrients.
Always dilute an essential oil in a base oil unless you are sure it is safe to use it neat.
If you can afford, spend a little more on high quality and organic oils. This will insure no unnecessary chemicals are applied to your skin.
Vaginal itching is an inconvenient and embarrassing condition that every woman deals with at some point in her life. Instead of using harsh over-the-counter female products made from artificial ingredients, you may prefer a safer and more natural remedy for this issue. This essential oils recipe can give you the safe, effective, and natural relief from vaginal itching that you need.
Essential Oils Recipe for Vaginal Itching Relief
Ingredients
Directions
Mix the aloe vera and the two essential oils together.
Apply the mixture to the organic tampon.
Insert and leave the tampon in for 10 minutes (once a day for max 3 days in a row).
Remove and discard the tampon. 
This essential oils recipe is a simple and effective remedy for vaginal itching that spares you from the harsh artificial ingredients found in many female OTC products. The skin in this area of the body is very sensitive. To help you appreciate the effectiveness of this recipe, you should learn more about the essential oils used in it.
Properties of Palma Rosa and Thyme essential oils
Palma Rosa Essential Oil
Palma rosa essential oil comes from a tropical grass that is native to India. Appreciated for its antiseptic and antibacterial qualities, it is also known by names like Turkish geranium, rosha, and motia.
In its purest form, it is renowned for treating skin conditions like eczema, psoriasis, and dry skin. You are encouraged to dilute it with water before applying it directly to your skin. However, it does not need to be diluted if it is used in recipes such as this one for vaginal itching.
Palma rosa oil is safe and poses little risk to your internal or external health. However, you should test a small quantity on your skin to ensure that you are not allergic to it. You also should not use it without checking with your doctor first if you are pregnant or breastfeeding.
Thyme Essential Oil
Like Palma rosa oil, thyme essential oil also is an antibacterial and antiseptic agent that can be used to treat a variety of skin conditions like rashes or eczema. It kills germs that cause infection, irritation, and odor.
Thyme essential oil also is known for its ability to encourage natural hormone production and circulation, both of which are helpful when treating vaginal itching.
Cautious: Thyme essential oil acts as a natural blood thinner and could lead to clotting difficulties. You should consult your doctor before using if you have anemia or other blood disorders.
Aloe Vera
Aloe vera is a natural killer of bacteria, viruses, and fungi. It is renowned for its ability to treat skin burns and relieve itching. Coconut oil can also be a good alternative.
Cautious: Don't use aloe vera if you have a latex allergy. 
Why use an organic tampon?
Organic tampons are made with organic cotton that is grown without pesticides or insecticides. It's free of any chemicals or fragrances. Chemicals can be easily absorbed into the body especially around the vagina. The skin is particularly thin and high vascular.
Therefore, it's highly recommended to use organic products, especially if you suffer from vaginal itching. Your skin may be sensitive to chemicals and make the itch worse.
Vaginal itching is an unpleasant and bothersome condition that can make carrying out your normal routine difficult. You can get quick and effective relief by using this recipe. Please don't hesitate to leave a comment here below and share your experience with others!
What are the Best Creams to Relieve Vaginal Itching?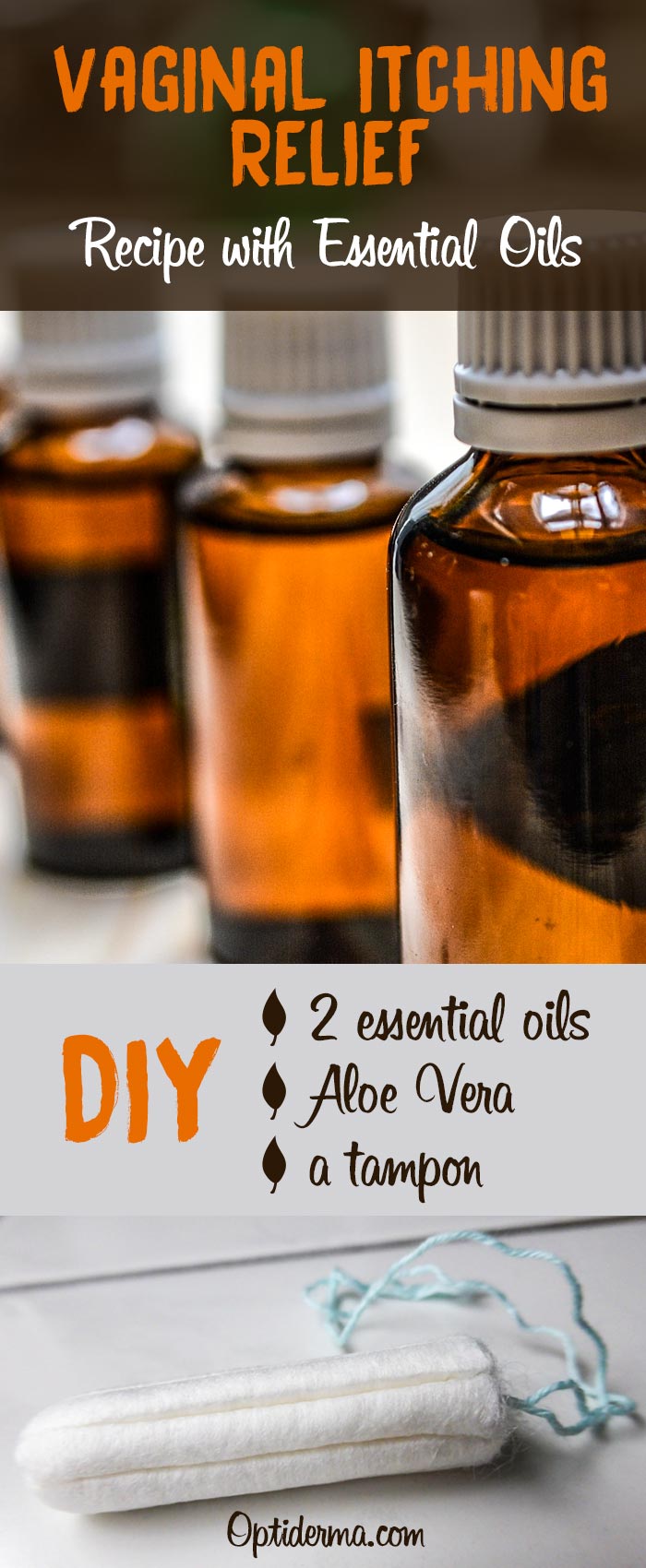 The Best Antifungal Essential Oils