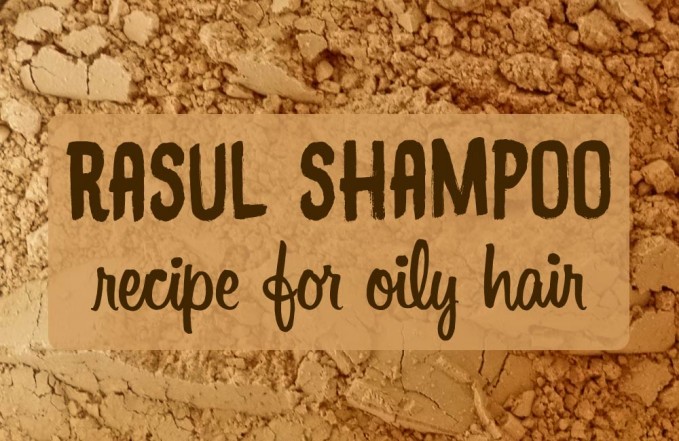 Read this before you start this recipe »
Always educate yourself about properties and contraindications of essential oils you are going to use.
Be sure you are not allergic to any ingredient before applying it on your body. First apply a dab on your wrist for example, and wait 24 hours to see if any irritation occurs.
Make sure you buy the pure base ingredients and choose ingredients that have the most beneficial nutrients.
Always dilute an essential oil in a base oil unless you are sure it is safe to use it neat.
If you can afford, spend a little more on high quality and organic oils. This will insure no unnecessary chemicals are applied to your skin.
The Rasul is natural clay from Morocco. It has softening and astringent effect on the skin. This rasul shampoo recipe is recommended for oily hair as it cleanses and regulates sebum production.
Preparation: 10 min
Cooking: n/a
The ingredients you need for this Rasul shampoo recipe
3 drops of Jojoba oil
Optional : 3 drops of essential oil of your choice for your scalp
60ml hot filtered water
20 gr of rasul powder
How to make this Rasul shampoo recipe?
Add the ingredients in the order listed.
Let it sit and rise for 5 min.
Mix the ingredients. Add a small quantity of water if needed. The paste must be liquid enough to be easily spread.