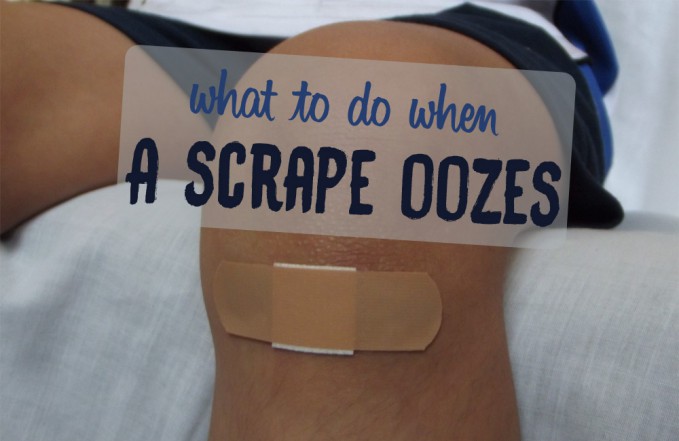 Scrapes are caused by the skin rubbing against something abrasive. Most scrapes are minor and can be taken care of at home. They may be uncomfortable, but they usually heal quite fast, usually within a week. However, it is not uncommon to have clear fluid oozing coming out of a scrape. Does it mean the scrape is getting infected?
In this post, you'll learn about signs of infection and what you should do when a scrape oozes. We'll also talk about two remedies: colloidal silver
 and witch hazel.
 You'll discover how these natural remedies can help with scrapes that ooze.
Oozing scrape: a sign of infection?
It's common to have small amounts of fluid drain or ooze from a scrape. This oozing usually clears up gradually and stops within 4 days. Drainage is not a concern as long as there are no signs of infection.
Samuel Wentworth, M.D., says:
If a scrape is weeping clear fluid, it's okay, but if it contains blood or pus or there is redness that is traveling away from the wound, the scrape has become infected and needs to be treated".
Most scrapes form a scab during the healing process, which is good. Once a scab is formed, the scraped area usually remains dry and does not ooze fluid anymore. In fact, a scab protects the scrape from additional injury and infection.
Be aware that infection is more likely to happen if a scab has formed over an area that moves. Clear yellowish to pinkish fluid may ooze from the wound and an infection could develop under the scab (source).
What to do when a scrape oozes? 
If you see any swelling, pus or a traveling area of redness, see a doctor because it is likely it is a sign of infection (source).
Change the dressing each day to keep the wound clean particularly if the wound is oozing. Ooze can be a breeding ground for bugs therefore cleaning the wound and changing the dressing daily is important in stopping the bugs breeding in your wound.
How to treat oozing scrapes with natural remedies?
Colloidal silver for scrapes
Colloidal silver is a natural antibiotic that can be used when the scrape is weeping. It helps kill bacteria without damaging newly forming skin cells and does not sting (which is nice for kids!).
According to Michael Cutler, M.D., colloidal silver is a great remedy for cuts, wounds and scrapes (source):
I've touted the benefits of pure micro-particle colloidal silver for years to anyone that would listen. Frankly, it's the best way I know to quickly heal cuts, scrapes, sores and burns… treat a host of common illnesses such as colds, flus and sore throats… as well as kill nasty germs on cutting boards, kitchen counters, tooth brushes and even your pet's water bowl. But most importantly is how it can protect you from the deadly pathogen MRSA that has become resistant to almost all known prescription antibiotics. Having a colloidal silver generator as part of your first aid kit just makes sense… especially if you ever find yourself in an emergency with no access to a doctor or hospital."
How to use colloidal silver for scrapes?
Sprinkle colloidal silver
 over the affected area a few times a day. Make sure you choose high-quality colloidal silver, such as Sovereign Silver.
Note: there are no high-quality studies substantiating silver's health claims to treat cuts and scrapes. However, it's a remedy that has shown great results. Some people even take it internally. Be aware there are risks if you don't use colloidal silver properly. I recommend that you read this article where I explain the benefits and issues related to the use of colloidal silver.
Witch hazel for scrapes
Witch hazel (Hamamelis virginiana) is produced from the leaves and bark of the North American Witch-hazel shrub. This shrub blooms in late fall or late winter, depending on the species, with unique yellow, gold, orange or red flowers.
Many people have not even heard of witch hazel although Native Americans have used it for centuries to treat inflammation, swelling and other skin conditions.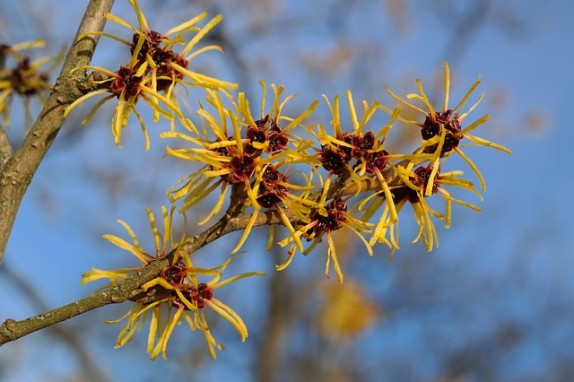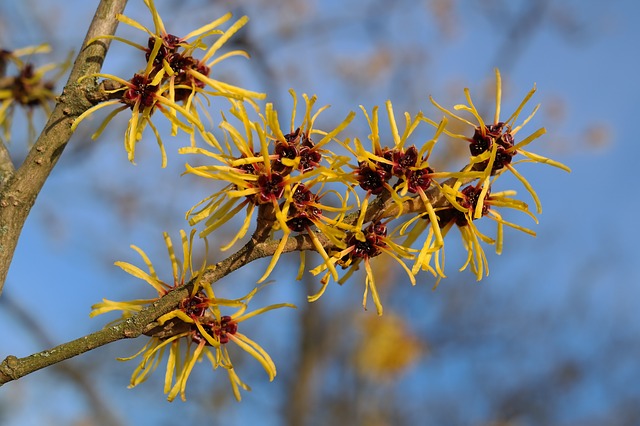 How can it help with scrapes? Witch hazel naturally tightens skin and promotes faster healing. Tannins, found in witch hazel, are a natural astringent that tighten tissues. It also contain essential oils, flavonoids, Gallic acid and resins which make it a powerful antiseptic, antiviral and anti-inflammatory agent (source).
Witch hazel is a safe cleaning solution for minor open wounds, cuts and scrapes.
How to use witch hazel to treat a scrape that oozes?
Apply witch hazel
 a few times a day with a clean cotton pad or simply dribble on the scrape. This will help reduce inflammation and fight germs. You can buy witch hazel online here. It's a great remedy to keep at home as you can use it for lots of different things.
Essential oils
Regarding the use of essential oils, they are generally not recommended when a scrape oozes. But some essential oils can definitely help with the healing process at a later stage when they are properly used.
For instance, tea tree oil or lavender oil are antibacterial, antiseptic and soothing.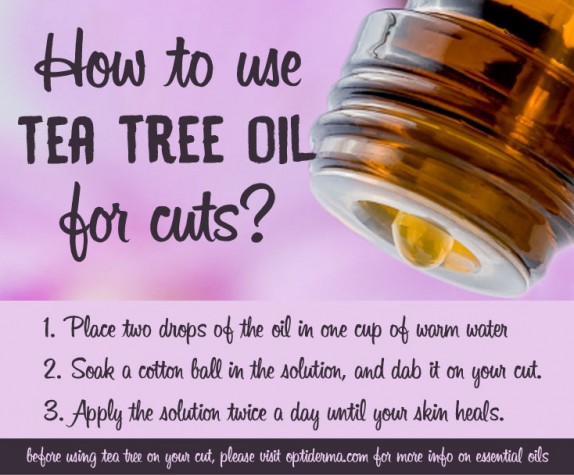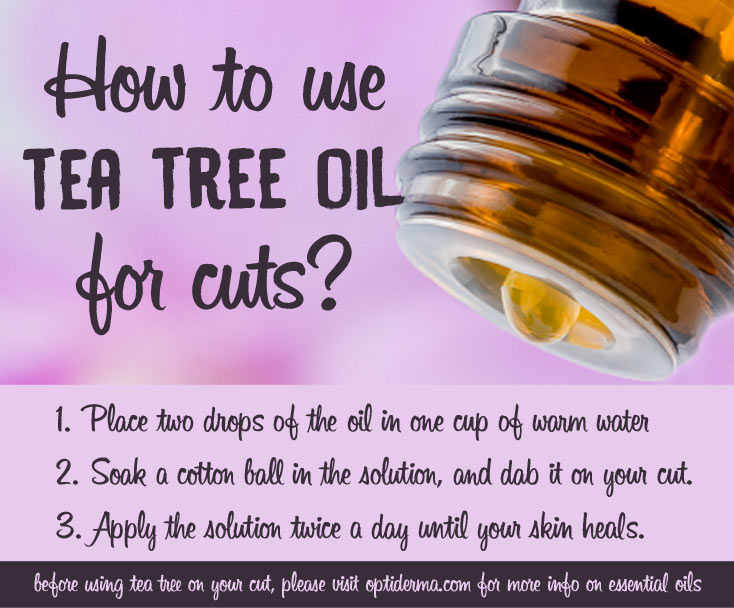 Is it better to cover an oozing scrape?
Bandages keep the scrape clean, keep harmful bacteria out, and maintain moisture to prevent your skin from drying out. 
Studies show that a covered wound heals faster than an uncovered wound. It creates a protective layer to keep the air out, prevents extensive scabbing, and speeds up the growth of new skin cells. 
It is also recommended to apply an antimicrobial ointment
to avoid the newly forming tissue to stick to the bandage. 
After the wound has healed enough to make infection unlikely, some experts recommend to exposure the scrape to the air to speed the healing process. When the scrape stays moist, it often oozes fluid or small amounts of blood. But in some cases, it's recommended to leave it covered!
Please talk to your doctor for more information.
Summary
Small amounts of fluid that ooze from a scrape is common. But if you see any swelling or pus, consult a doctor because it may be sign of infection. 
Apply colloidal silver or witch hazel on your scrape to heal faster. At a later stage, you may use essential oils such as lavender or tea tree. For non-healing scrapes, read this page about the factors that may slow down healing.
Be aware that good nutrition is essential for wound healing. I recommend that you follow these nutrition guidelines.
Also watch the video below that discusses if wounds heal faster if you keep them covered at night!