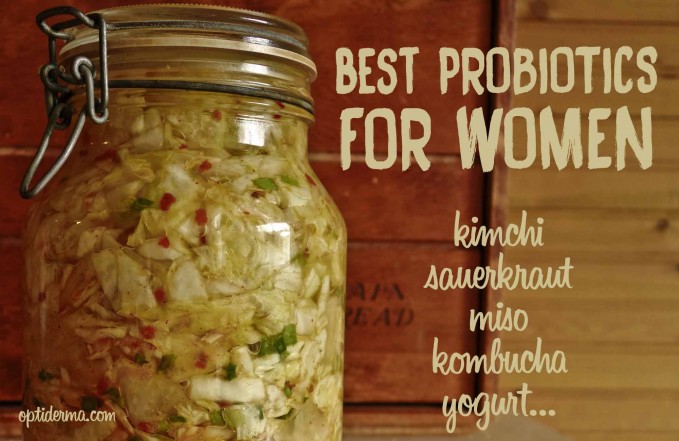 Probiotics are live microorganisms. They are commonly known as friendly bacteria. 
Why are probiotics becoming increasingly popular? 
Because they promote a healthy digestive tract and a healthy immune system. In the gut, friendly bacteria help maintain the integrity of the intestinal lining and emerging evidence suggests they also boost immunity. 
Find out what the best probiotics for women are, from foods to supplements, and why they are so important for women's health.
Why are probiotics important for women?
The balance of bacteria in the gut is important for immune and digestive health, hormone balance and many other aspects of a woman's health. 
Probiotics can help with many health problems, from chronic skin conditions to chronic urinary tract bacterial infections (UTI). 
Studies show that restoring healthy probiotic flora can also protect against yeast infections. 
Women often encounter yeast infections in their vaginal tissues.
Did you know that yeast infections affect about 75% of American women during their reproductive years?
Bacterial vaginosis is one of the most common vaginal infections in women. They are more susceptible to that excess yeast growth – which is where probiotics come in.
Probiotics for women can help significantly with this issue. 
Women who use birth control pills are also more prone to develop yeast infections, because the pill increases estrogen levels in a woman's body.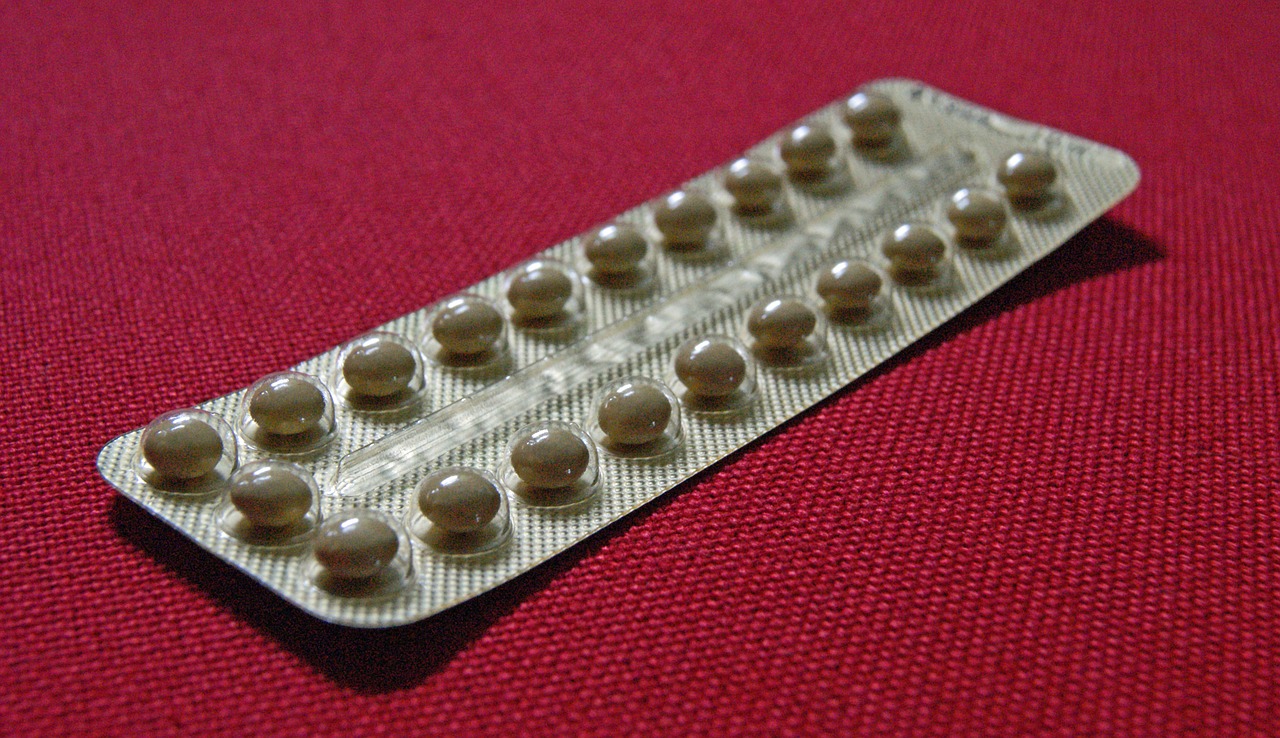 "Those increased estrogen levels can increase a woman's susceptibility to vaginal yeast," says Saul Weinreb, MD – a gynecologist at Franklin Square Hospital in Baltimore (source).
However, newer forms of birth control are less likely to cause a yeast infection because the doses of estrogen are lower than those in older formats.  
What type of probiotic species is recommended?
Lactobacillus genus is a type of probiotics that helps maintain an optimal pH and a healthy balance of beneficial microorganisms in the vagina, by excluding harmful bacteria and other pathogens.
Probiotic supplements for women usually contain this type.
Clinical trials have shown that two species of Lactobacillus in particular – L. rhamnosus (GR-1) and L. reuteri (RC-14) – are especially effective at establishing and maintaining healthy vaginal microflora when consumed orally daily (source).
What are the best probiotics for women?
Many of the foods we consume these days are high in sugar, processed grains, vegetable oils.
These foods feed the "bad" bacteria and can lead to an overgrowth of candida. 
Eating probiotic-rich foods is important in order to keep the digestive system in proper balance and promote a healthy flora.
The best option to get enough probiotics is to follow a probiotic-rich diet, and the most natural forms of probiotics are fermented foods.
So, what are the best probiotics for women?
Yogurt
Lots of yogurt brands contain probiotics, but the organisms must be added after heat processing, so check the label to be sure. If it states "live and active cultures" the yogurt has probiotics.
Also, choose unsweetened yogurt as added sugar will feed the bad bacteria!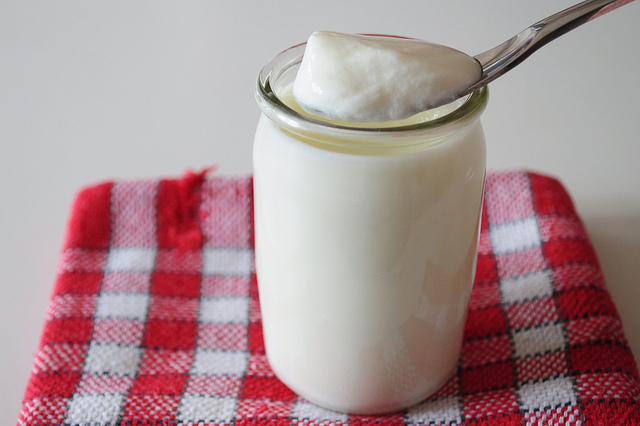 Kefir
Kefir is also a cultured milk product, but it has a thinner consistency and it's slightly different from yogurt.
Did you know that kefir is an even better source of probiotics than yogurt? It contains about three times more probiotics than yogurt!
This is because kefir is made by fermenting milk with 10 to 20 different types of bacteria and yeasts, where yogurt is usually just fermented with a handful of types; this leads to a higher probiotic count in the final product (source).
Kimchi
Kimchi
 is a traditional Korean food manufactured by fermenting vegetables with probiotic lactic acid bacteria (LAB).
Many bacteria are involved in the fermentation of kimchi, but LAB become dominant while the putrefactive bacteria are suppressed during salting of cabbage and the fermentation.
Further, the major ingredients of kimchi are cruciferous vegetables; and other healthy functional foods such as garlic, ginger, red pepper powder, and so on are added to kimchi as subingredients. The fermentative byproducts from the functional ingredients significantly boost its functionality (source).
Kombucha
Kombucha is a naturally fermented beverage made of tea and bacteria cultures.
Homemade Kombucha is very simple to make. You can purchase a SCOBY
(Symbiotic Colony of Bacteria and Yeast) and start making kombucha at home.
And what's great about this, it's a lot cheaper to make it yourself than buying pre-bottled kombucha drinks in natural health food stores!
Sauerkraut
Reports show that sauerkraut is even better than a probiotic supplement! Dr. Mercola sent his sauerkraut off to a lab and reported the findings of probiotics saying:
We had it analyzed. We found in a 4-6 ounce serving of the fermented vegetables there were literally ten trillion bacteria."
That means 2 ounces of home fermented sauerkraut had more probiotics than a bottle of 100 count probiotic capsules.
Miso
Miso, a traditional Japanese seasoning, is made from fermenting soybeans with salt, a fungus starter, and sometimes grains such as barley or brown rice.
It's a very good source of probiotics. Be mindful, though, that it's often high in sodium! (source)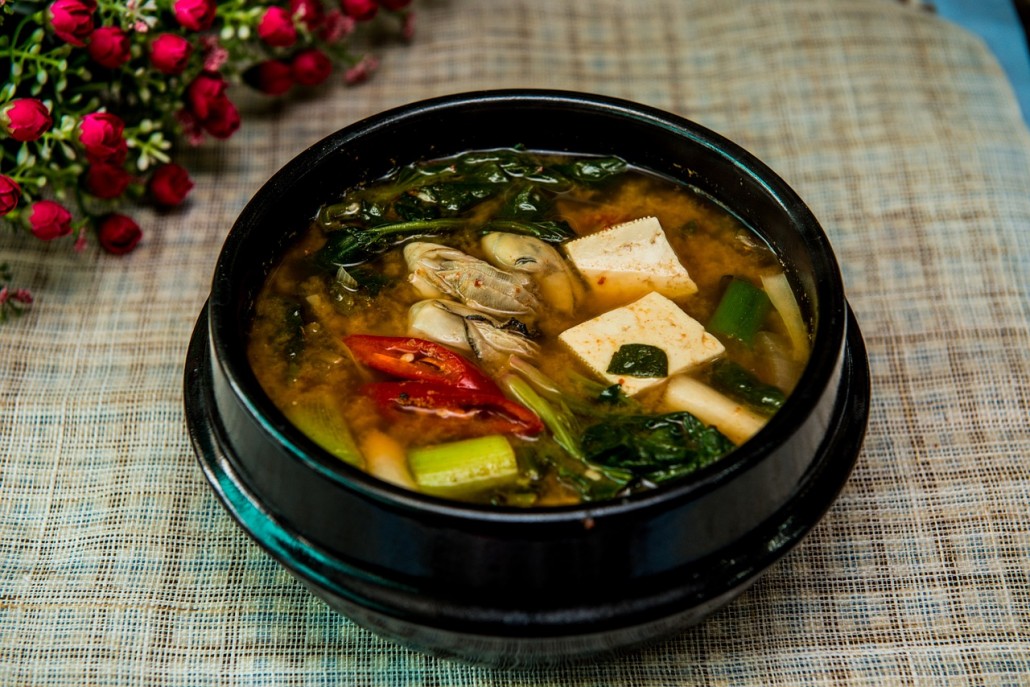 Tempeh, pickles, and other fermented vegetables are also good sources of probiotics and should be part of your diet!
How to Combat Candida Yeast Infection (The Best Antifungal Foods)
What are the best prebiotics for women?
Prebiotics are natural, non-digestible food ingredients that are linked to promoting the growth of helpful bacteria in your gut. 
They include fructooligosaccharides, such as inulin and galactooligosaccharides. You can include more prebiotics in your diet by eating these foods: bananas, onions, garlic, leeks, asparagus, artichokes, soybeans and whole-wheat foods (source).
According to Nutritionist Jo Ann Hattner, prebiotics should also be part of a woman's diet because they are the fuel for probiotics:
Prebiotics, which are the fuel for probiotics, can keep the population of probiotics in your gut thriving. Onions, garlic, leeks are sources of prebiotics. I find it fascinating that these foods are used all over the world in so many cuisines. Additional sources common to our diet are whole wheat and banana." – from the interview Can Friendly bacteria improve skin health? (Optiderma.com)
Are there probiotic supplements that are specifically designed for women?
Because probiotic supplements often lack strong scientific evidence demonstrating their safety and effectiveness, it's best to rely on fermented foods first.
But if you aren't sure that you're getting enough probiotics from your diet, a daily supplement can be helpful.
Here are the most recommended probiotic supplements that are specifically designed for women's needs:
1. Garden of Life RAW Probiotics Women, from Garden of Life: this product offers 32 "original" probiotics specifically formulated for women to support vaginal health and overall digestive function. 
2. Ultimate Flora Women's Vaginal Probiotic, from Renew Life: it contains 50 billions of friendly bacteria to help maintain a healthy balance of vaginal and urinary tract bacteria.
3. Women's Care Probiotics with Cranberry & D-Mannose, from NatureWise: Cranberry and D-Mannose help improve urinary function.
4. Pro-Women, from Hyperbiotics: it also contains D-Mannose and cranberry extract.
Probiotic supplements usually require refrigeration for optimal potency. Immunosuppressed patients should consult a physician before supplementing with probiotic agents such as Lactobacillus. Also, always consult a physician before eating unpasteurized foods while pregnant.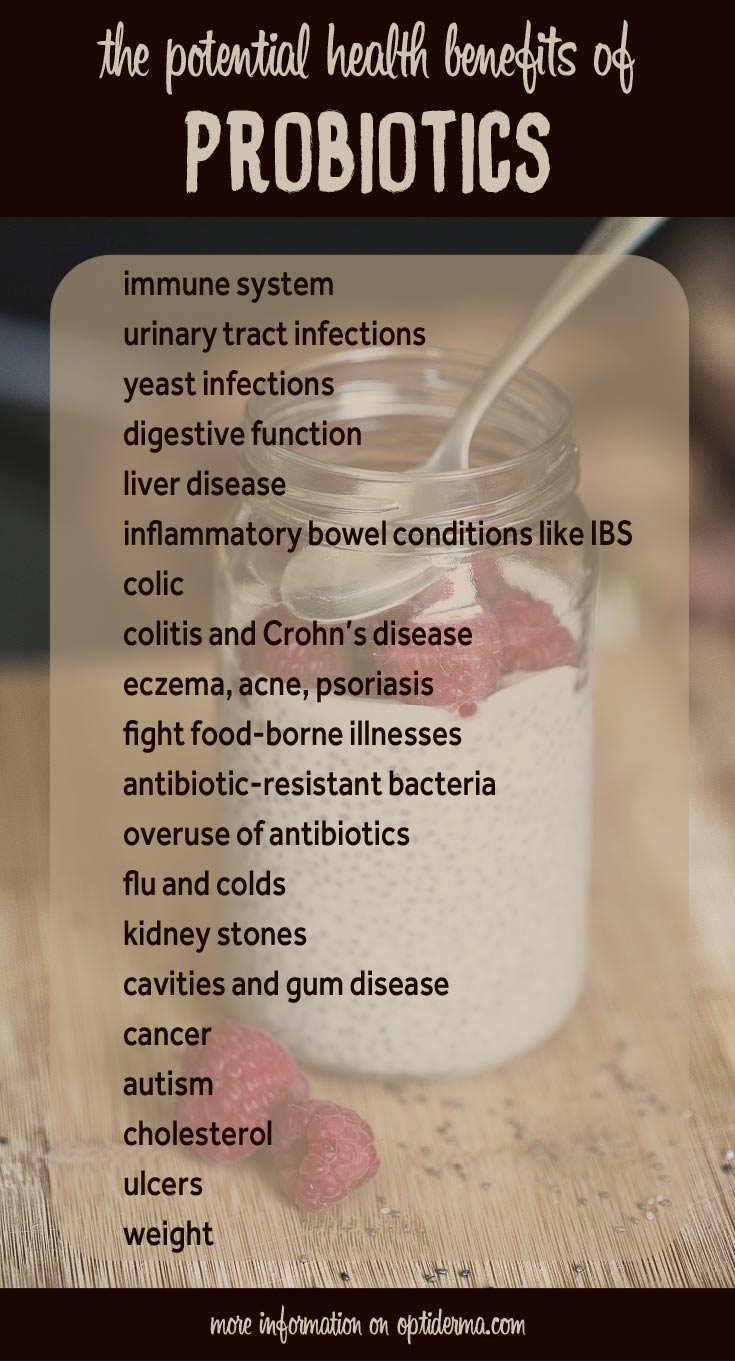 If you are still unsure whether or not you should take probiotics, watch this video with Dr Lewis. He will explain to you why probiotics are so important in preventing disease and giving us good health. 
Why Do People with Psoriasis Need Probiotics?
If you make your own probiotic foods or your have specific probiotics for women that you would like to recommend, please feel free to leave a comment below!