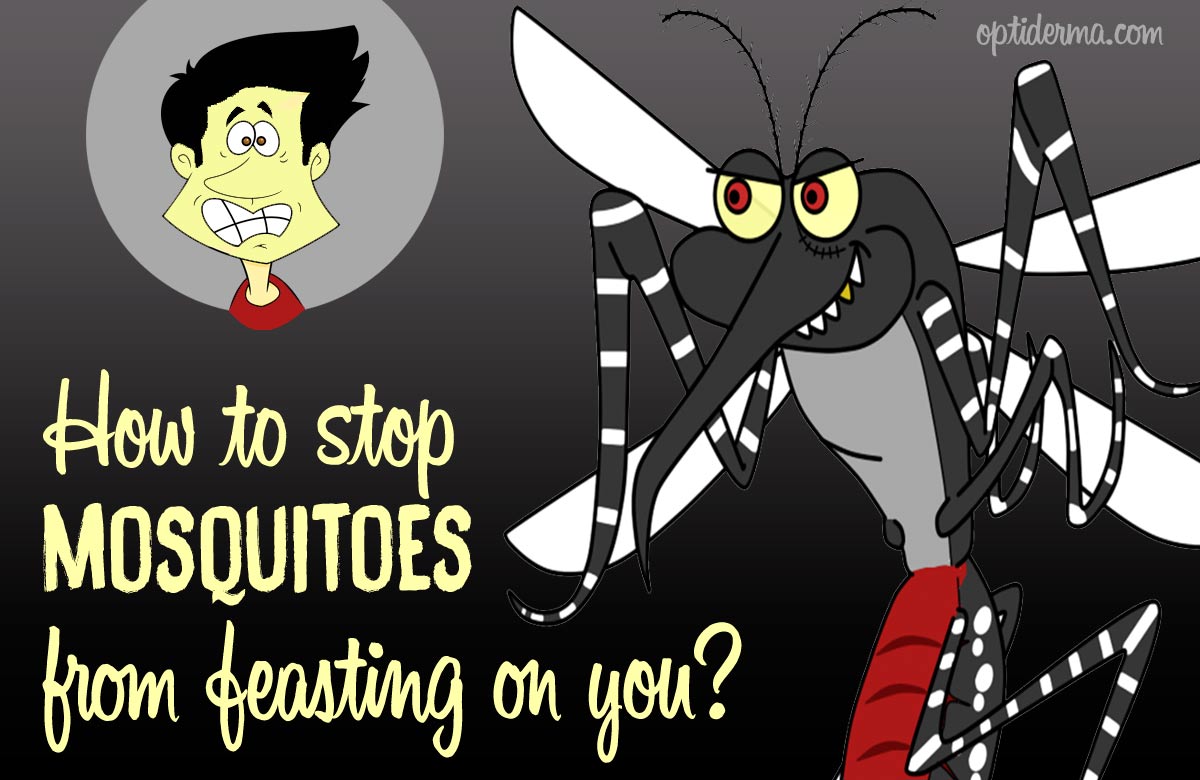 If you feel like you're on the Mosquito Hit List, you're not the only one. Do the bugs make a beeline for you in a crowd? Unfortunately, mosquitoes are more than merely annoying. They also carry diseases that are spreading faster than ever.
In a prior blog on rose geranium oil, I share the health hazards of using DEET and permethrin. Even when insecticides are applied, mosquitoes can become immune to them.
In this missive, I'm itching to tell you about neem oil, a natural alternative to toxic chemicals. Does neem oil repel mosquitoes? Do you want to learn why it's effective against mosquitoes and how to make a neem oil mosquito repellent? Read below!
What's the Worst Bug on the Planet? The Mosquito
For most people the worst offender is by far the mosquito! Mosquitoes buzz, bite, suck blood and carry diseases… According to the World Health Organization, over one million people die annually from complications related to mosquito bites (source).
The mosquito is the world's deadliest animal! Mosquitoes transmit malaria, which is the most common cause of death worldwide. In the US, the bugs transmit encephalitis, meningitis and West Nile virus. So it's imperative that you protect yourself.
Dengue, Zika and Chikungunya are also diseases caused from being bitten by infected Aedes mosquitoes. Dengue fever emerged as a worldwide problem in the 1950s. These diseases are now spreading faster around the globe than ever.
Mosquitoes Have Favorites
Have you ever been outdoors, bothered by mosquitoes while others remain unscathed? Scientists report that one out of 10 people is a prime target.
Did you know it's only females that feed on people? The ladies use blood as a protein source to produce fertile eggs.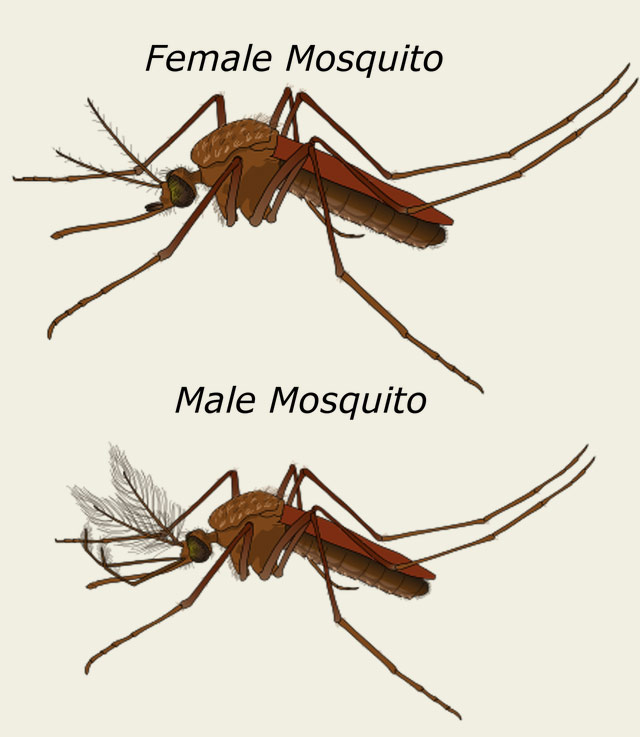 However, the gals are picky regarding donors. The following conditions make you a prime candidate for bites. (source)
Cholesterol – Females choose people with high levels of cholesterol on their skin. If skeeters favor someone, it doesn't necessarily mean they have elevated serum cholesterol. It may indicate their body doesn't efficiently process this type of fat. So, the byproducts of lipid metabolism remain on their skin.
Type O Blood – Mosquitoes detect a chemical we secrete that indicates our blood type. Type O blood is the tastiest, followed by Types B and A.
Carbon Dioxide – Females like breath that reeks of carbon dioxide. Using an organ termed a maxillary palp, they can smell CO2 at a distance of 164 feet! People with a large body habitus release the most CO2 and are therefore most attractive.
Sweat Chemicals – The buggers can detect ammonia, uric acid, and lactic acid present in sweat. They also harass people with high body temps. Exercise increases both lactic acid and body heat. Salty foods also trigger lactic acid production.
Bacteria – A 2011 study published in PLOS found that females are drawn to certain types of bacteria that live on skin and emit a specific odor (source).
Beer – A 2002 study reported by the National Institutes of Health found that drinking alcohol increases bite risk, although scientists don't know why (source).
Pregnancy – Females are fond of pregnant women. Mommies-to-be exhale 20 percent more CO2 and have warmer body temps than non-pregnant women.
Dark Colors – Dominant hues flag down mosquitoes. Examples are black, dark blue, and red.
Moisture – Skeeters seek shaded, cool, wet areas. Moms lay their eggs on standing water, such as lakes, ponds, bogs, swamps, and marshes. Eggs must remain in water to hatch. The insects breed in containers that collect water, such as buckets, pools, old tires, tree holes, watering cans, and toys.
Time of Day – Females can attack at any time, although they're busiest at dawn, dusk, and after dark. They hide during the day when the sun's heat can dehydrate and kill them.
Fragrances – The gals are drawn to perfume, cologne, scented soap, hand lotion, detergent, and fabric softener. It's not just a girl thing. Sweet scents lure them since they feed on flowers in addition to blood.
How to Reducing Bite Risk?
Mosquito saliva contains an anti-coagulant that facilitates siphoning blood. When a lady bites, her saliva triggers an allergic response from your immune system. Consequently, your skin develops a red, itchy bump. 
Use natural antiperspirant and avoid getting overheated.
Defer drinking alcohol.
Wear light, neutral colors and a mosquito net.
Steer clear of humid environments and standing water.
Take cover when the buggers are most active.
Use unscented hygiene products.
Apply neem oil and other effective essential oils, such as lavender essential oil.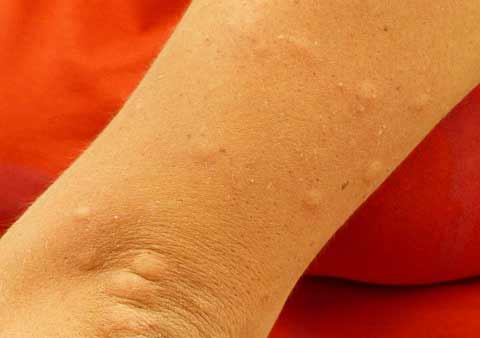 Does Neem Oil Repel Mosquitoes?
Neem oil is a natural insecticide extracted from the seeds of the neem tree. The oil has a golden yellow color, bitter taste, and a garlicky odor. Neem is commonly found in cosmetics, soap, toothpaste, and pet shampoo. The tree is native to India.
Azadirachtin is the active ingredient in neem that repels and kills insects. The oil is also used as a pesticide to prevent damage to plants, formulated as a powder, granule, and concentrate.
Since bugs find azadirachtin distasteful, neem oil deters them and prevents them from feeding. Azadirachtin also interferes with their hormonal systems, hampering their ability to mate, lay eggs, hatch, and grow.
Neem oil kills on contact. Since azadirachtin acts on hormones rather than nervous and digestive systems, pests are unable to develop resistance. In addition to repelling mosquitoes, the oil deters the scabies mite (source).
Neem's Track Record
Neem oil is commonly used to protect against malaria in India. A 2011 study reported in Malaria Journal found that topical application of 2 percent neem oil provided 70 percent protection over four hours (source).
In 1994, the Malaria Research Center observed that kerosene lamps containing neem oil reduced the number of bites. In 1995, the Center tested a mixture of 2 percent neem oil and coconut oil. Skin application provided 96 percent protection against malaria-transmitting mosquitoes. A 1996 study assessed safety. After one year of exposure, clinical examination showed the absence of adverse effects in 110 children and 156 adults (source).
Where to buy neem oil?
Neem oil is sold online and in natural food stores.
Look for 100% pure and organic neem oil to make sure it's not contaminated with solvents or petrochemicals that may have been used in the purification process.
If you want to but it online, I recommend these two products that are sold by Amazon:
Organic, wild crafted, unrefined neem oil from Oleavine

100% pure organic neem oil from Foxbrim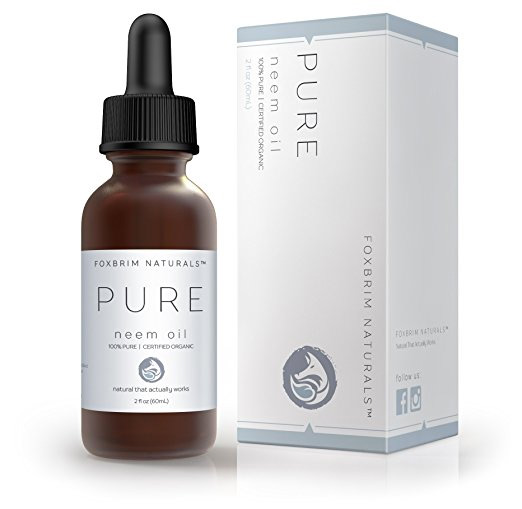 How to Make a Neem Oil Mosquito Repellent?
Here are recipes for a lotion and spray:
Lotion Recipe
Mix 10 drops of neem essential oil with 1/4 cup of coconut oil. Studies show neem oil is most effective when mixed with coconut oil, which extends the protection time.  
You may add a few drops of essential oils to cover the strong smell of neem oil. Neem oil has an odor similar to garlic and sulfur. Use lemon eucalyptus essential oil; it's one of the most effective essential oils against mosquitoes!
Spread it on areas of exposed skin.
Spray Recipe
Combine the following ingredients in a 4oz spray bottle:
Distilled water (1/2 of the spray bottle)
Witch hazel (1/4 of the spray bottle)
Vegetable glycerin (1/8 of the spray bottle)
Fractionated coconut oil (1/8 of the spray bottle)
Neem oil (5 drops)
Geranium essential oil (5 drops)
Lavender essential oil (5 drops)
Lemon Eucalyptus essential oil (5 drops)
Thyme essential oil (5 drops)
Shake, and spritz on exposed skin! 
Note:
Remember to reapply natural mosquito repellents more often because they are not quite as long lasting. Do not apply neem oil to skin that's abraded, broken or cut. Also, avoid contact with your eyes. Always use caution when starting to use essential oils. Please check this page for more information on essential oils.
On the Horizon
In the UK, scientists at Rothamsted Research Lab have isolated the chemicals emitted by mosquito-resistant people. Incorporating the molecules in a repellent could conceivably protect a pregnant, exercising, Type O woman, wearing black sweats (source).
However, until such a product comes on the market, you can safeguard your health by other means. Employ the above suggestions, apply neem oil, and have a wonderful summer!
According to your experience, does neem oil repel mosquitoes? Please share your experiences with neem oil!
Here are the Best Natural Ways to Stop a Mosquito Bite from Itching

How long Does a Mosquito Bite Itch For?