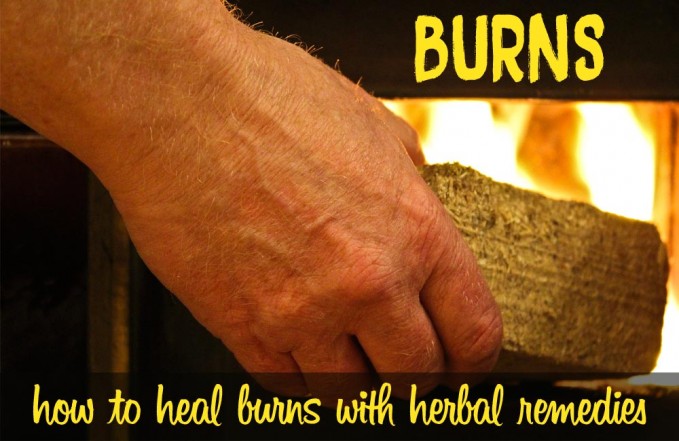 Herbs are great to treat a minor burn. Treatment with herbs has a long history and has been used for medicinal purposes for ages.  Calendula, comfrey and tea tree are one of the most effective herbal remedies for burned skin. Find out how to treat a minor first-degree burn using these amazing herbs.
How to treat a burn with calendula: anti-inflammatory and antibacterial
Also called marigold, calendula is a common ingredient in skin medications. This plant contains flavonoids, which are antioxidants that protect the body against free radicals that damage the cells.
Researchers are still not sure what active ingredients in calendula are responsible for its healing properties.
Calendula has anti-inflammatory and antibacterial effects and has been proved to speed healing of burns. It may be because it increases blood flow to the burned area.
If you want to know more about the amazing benefits of calendula for skin irritations, read this post!
How to treat burns with calendula? Use a calendula ointment and apply it topically several times a day.
How to treat a burn with comfrey root: regeneration of cells
Comfrey promotes the growth of new cells since it contains what is called allantoin. Because comfrey is a cooling herb, people have good success using comfrey poultices for healing burns.
This herb draws out the heat, and regenerate damaged cells.
How to heal a burn with comfrey root? Make a poultice! Blend the plant with water to make a herbal bandage (1 tea spoon of powdered comfrey in 8 oz of water). Learn how to make a herb poultice here.
How to treat a burn with tea tree oil: tissue healing
Tea tree oil is the essential oil from the leaves of the Australian Melaleuca alternifolia tree. It has strong antiseptic and anti-inflammatory properties. Tea Tree promotes tissue healing and help soothe burned skin.
How do you treat minor burns with tea tree oil? Dilute this essential oil with water and apply externally to burned skin 2 – 3 times a day. Tea tree oil can also be found in a cream combined with calendula flowers extract. It is safe for children. Don't use on infected burns.
What about aloe vera?
Studies have shown that Aloe Vera helps new skin cells form and speeds healing. Because Aloe Vera has a cooling effect, this plant offers relief from minor burns.
Scientific reviews indicate that using aloe vera cream for treatment of burns takes considerably shorter time.
However, cases have been reported of serious secondary infection related to the use of Aloe and its capacity to regenerate skin quickly sealing in emerging bacterial infection…
Aloe vera is commonly used for sunburns or minor first-degree burns. But use it with caution especially if there's a risk of infection.
Goldenseal: a topical antibiotic
Goldenseal is sometimes used as a topical antibiotic. Originally used by Native Americans for skin disorders and other health complaints, it has gained in popularity and has been used for wound healing and many other kinds of infection.
Goldenseal contains berberine that possesses strong activity against a wide variety of bacteria and fungi. This plant has a soothing effect on inflamed skin.
This is why some people use it for burns.
Make your own salve with comfrey!
Here's a great comfrey salve recipe from the Paleo Mama. You'll need these ingredients:
Dried Comfrey (1/3 cup)
Olive oil (1/2 cup )
Coconut oil (1/2 cup )
Beeswax (1/4 cup)
Tea tree essential oil (25 drops)
Lavender essential oil (25 drops)
Directions:
Melt coconut oil, beeswax and olive oil in a double boiler on medium heat.
Add the dried comfrey and simmer on low heat for about 2 hours. Stir a few times during the process.
Strain into a bowl (you can use a cheesecloth).
Let cool for a few minutes and add the essential oils. Stir.
Pour into a glass jar. It can be stored for up to a year.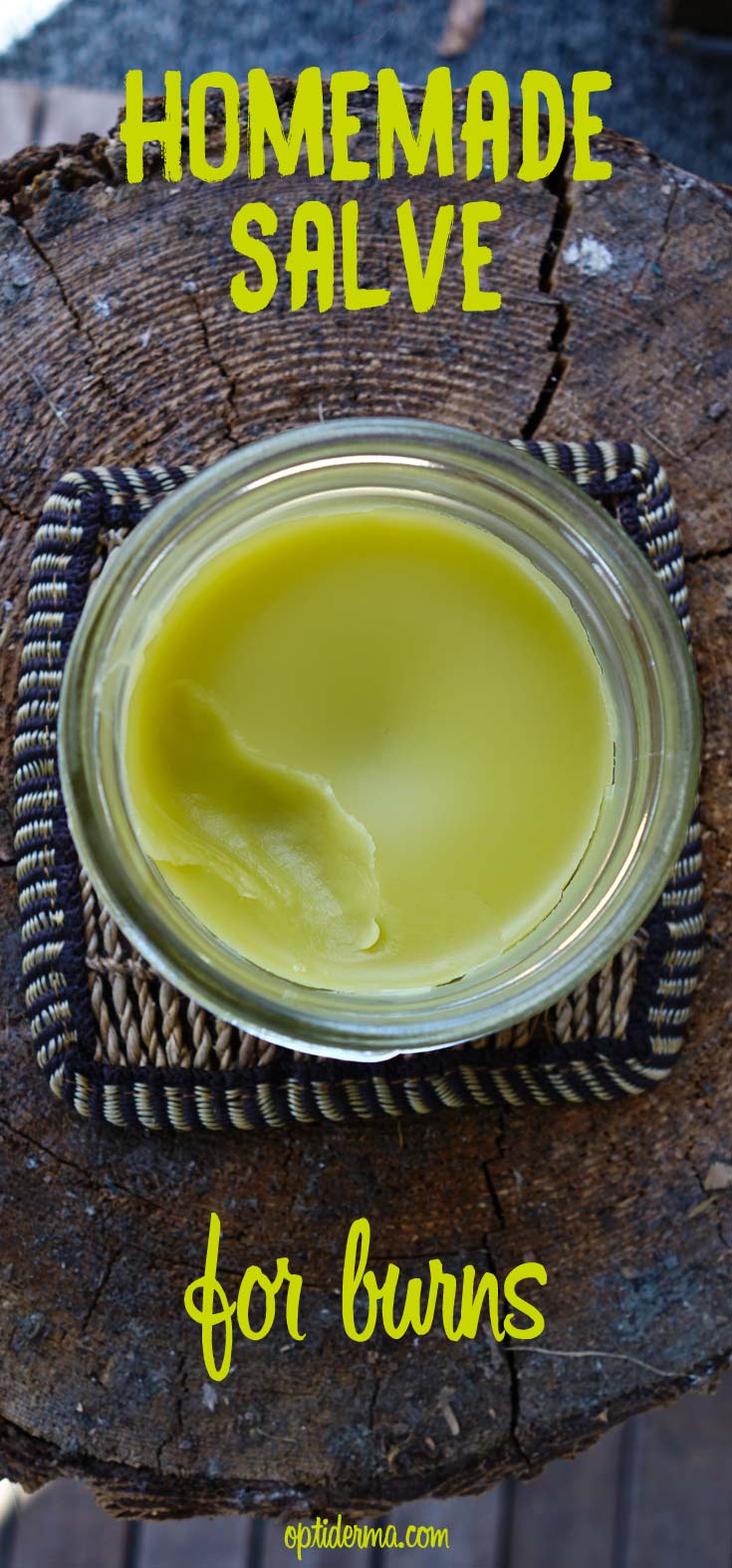 For external treatments, make sure to clean the wound at least once a day before applying any herbal treatment. It is advisable to take herbal remedies under the guidance of a knowledgeable health professional. Because burned skin can have serious consequences depending on the degree of severity, please consult a practitioner. For third-degree burns, do not try to treat the injury, as it requires immediate professional treatment.
The Best Remedies for Minor Burns