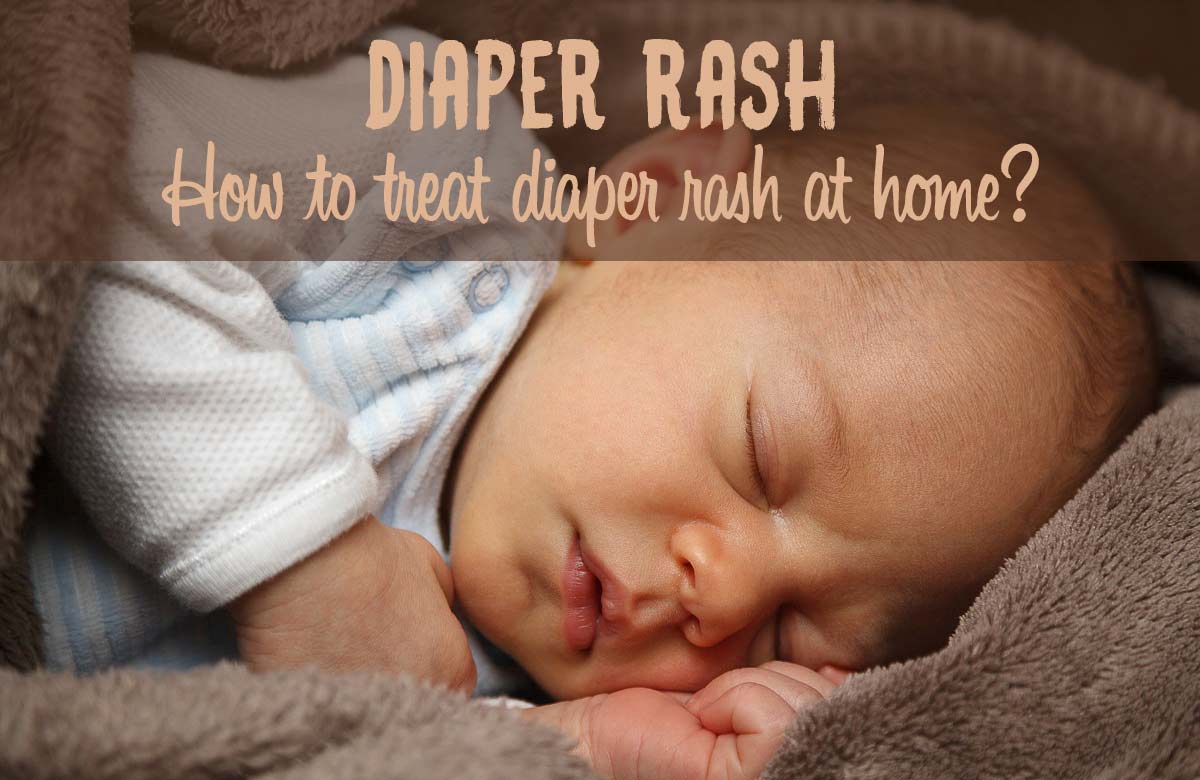 Diaper rash is a type of skin rashes that are very common in babies. The skin is red and irritated, sometimes dry and scaling.  How long does it take for a diaper rash to go away? How to treat diaper rash with natural remedies? Let's learn more about the causes of diaper rash and how it can be treated at home.
How long does it take for a diaper rash to go away?
According to kidshealth.org, diaper rash usually goes away within 2 to 3 days with home care.
Home treatment is usually all that is needed for most cases of diaper rash. But in some cases, it can last longer. 
A diaper rash is often caused by a reaction to disposable diapers, diarrhea, urine or soaps. But diaper rashes that won't go away are often the result of a yeast infection. A diaper rash can be caused by a candida yeast in the intestinal tract. If the origin is fungal, your baby might have thrush or cradle cap as well.
Can nutrition help get rid of diaper rash?
Because diaper rash can be caused by a food allergy, allergenic foods should be avoided. Allergenic foods could be the cause of a diaper rash, which include coffee, sugar, wheat, dairy, and citrus fruit.
If you are nursing your baby, these food should be eliminated from your diet, if possible. 
It's also important that you and your baby drink plenty of water. First, to dilute the irritating acids present in your baby's urine and stool, and secondly, to dilute any substances that come from you and pass through your breast milk on to the baby.
In addition, a new food that you just introduced in your baby's diet may be the culprit, and it might take a while for your baby to adapt to it.
If the origin of the rash is bacterial, take probiotics as a supplement for you and possibly the baby. Eat probiotic-rich foods made with live bacteria culture such as cheese, yogurt, kefir, tempeh, miso, and sauerkraut.
You could take probiotics as a supplement so that it goes through the breast milk directly to the baby. It is also safe to give probiotics directly to your baby.
You can find probiotics for infants in liquid form. For a breastfed baby, it may be easier to put a small amount of yogurt on your nipple.
Probiotics: can friendly bacteria improve skin health?
Can you treat diaper rash with homeopathic remedies?
Homeopathy is specific to each individual, so it's best to consult a homeopath for best results. 
Sulphur is often used when the rash is very red, irritated and sore. For persistent diaper rash, the homeopathic remedy thuja can help too.
How to treat diaper rash with natural remedies?
calendula for diaper rash
A warm water bath with added calendula can help soothe the skin. Calendula cream can also be applied on the rash.
If you baby has a diaper rash, use a calendula lotion instead of chemical wipes. Commercial diaper wipes can irritate the skin and cause diaper rash.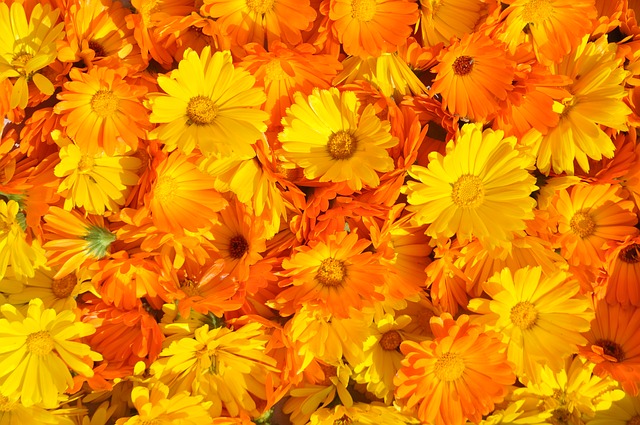 The Amazing Benefits of Calendula for Skin Irritations
Oleo calcareous liniment for diaper rash
Have you heard of Oleo calcareous liniment? It's a "magical" cream that french people often use when a baby has cradle cap or diaper rash. It's made of olive oil and lime water. Oleo calcareous liniment is very easy to make yourself, cheap and efficient.
You can find the recipe on this page: Oleo Calcareous Liniment recipe for diaper rash.
A Baking soda bath
Baking soda, or sodium bicarbonate, mixed with some water can also be used to balance the acidity of urine and stool. Baking soda neutralizes acids, balances the body's pH, and discourages the growth of yeast, bacteria, and infection. A bath with baking soda can treat diaper rash and leave baby's skin smooth and soft.
How to treat diaper rash with baking soda?
Add 2 teaspoons baking soda to a warm bath.
Bathe your baby for 10-15 minutes then pat dry.
Repeat 2-3 times daily.
When your child has a diaper rash, he/she should go without a diaper as much as possible. Air and sunlight are helpful in preventing and healing a diaper rash. Also, cloth diapers may be a better option than disposable diapers that often irritate the skin.
Chamomile Essential Oil for Diaper Rash
You should ask your doctor for a diagnostic to insure the diaper rash is treated correctly and to be sure there isn't an infection. If the diaper rash doesn't go away or gets worse, you should consult your doctor. Also seek medical care if pus is draining from the diaper rash or if your baby has a fever.
How long does it take for your baby's diaper rash to go away? Feel free to share your experience with others in the comment section here below! You may also watch this video that explains what you should do if your baby has a diaper rash: