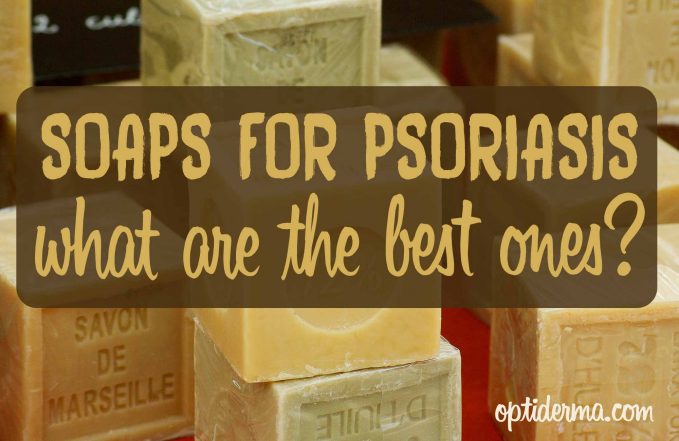 Over the years I've noticed that the market has filled with numerous soaps for psoriasis that promise quick results. I've tried a lot of different creams and soaps, and I've been disappointed most of the time. To be honest, they often do not work and sometimes aggravate the symptoms of psoriasis.
If you have psoriasis, then you must know how inconvenient and harrowing this skin condition can be. Finding skincare products that soothe and moisturize your skin is so important.
Detailed below are my 3 favorite types of soaps for psoriasis. They are not cures for psoriasis – although some people have amazing results right away. But they can really help decrease the symptoms associated with psoriasis, such as itchiness, dryness, inflammation and scaling.
Here are the best soaps for psoriasis I've used so far and I've found the most effective:
Donkey milk soaps
Dead Sea Salt soaps
Oatmeal  soaps
Read below to learn about the benefits of these soaps, and feel free to leave a comment if there's another soap for psoriasis you'd like to recommend!
What's psoriasis?
Psoriasis is a very complex problem, associated with well-demarcated raised red patches on the skin with a silvery scale. Psoriatic skin shows rapid cell division.
Whether this is an immunological, genetic, or stress problem (or a combination) is not known for certain. 
There are lots of things to say about psoriasis, so I recommend that you check out other posts I wrote about psoriasis, especially this post: What Works Best for Psoriasis.
The risks of chemical treatments for psoriasis
Lots of drugs such as calcitro, methotrexade, retinoids and acitretin can cause damage if they are used on a long term basis. They can clear your psoriasis for a while, but they can also cause other problems and side-effects in your body.
For example, cortisone creams are often prescribed, but it makes the skin thinner and more delicate.
Vitamin D3 ointment (calcipotriene) can produce good results, but can also irritate your skin and have other side effects.
Taking good care of your skin involves protecting your skin from chemical products. Many products are made from petrochemicals and should be avoided because they are easily absorbed by your body.
If you try to minimize the amount of toxins that enter your body, you should really be careful at the type of treatments and skincare products you use on a regular basis.  Many people don't realize that toxins can be absorbed through their skin.
This is why I carefully choose my soaps for psoriasis.
What about coal tar soaps for psoriasis?
Coal tar soaps and shampoos are commonly used to treat skin conditions. 
Coal tar is a liquid byproduct of distilled coal. Soap made with coal tar can help relieve the inflammation and itchiness associated with severe dry skin, and slows down rapid skin cell growth.
It sounds great, but here's the problem:
Some studies have shown that certain chemicals found in coal tar soap and related products may cause cancer – in high concentrations.
According to the US Food and Drug Administration (FDA), there is no scientific evidence that support carcinogenic properties within coal tar products in lower concentrations—from 0.05% to 5% (source).
However, there are side effects from using coal tar products. This is especially true for individuals with very sensitive skin. Coal tar can irritate the skin, especially when used in higher concentrations. In addition, the soap can make the skin more sensitive to the sun.
This is why I'm not a big fan of using chemicals on my skin. It may be safe in low doses. But what about the impact of the accumulation of chemicals in the long term?
If you use these kinds of soaps once in a while to control an outbreak, I don't think it's going to harm you and it can help you in the short term. I personally use some of these products once in a while.
However, I strongly believe that it's best to avoid these chemicals on a daily basis, especially for children.
Fortunately, there are natural alternatives that can really help rehydrate your skin, control the inflammation and reduce itchiness.
Donkey milk soaps for psoriasis
The benefits of donkey milk to the human body are steadily gaining in the mainstream medical industry. It has supposedly been in use since the times of the ancient Egyptians. Dairy Science lecturer at the Cyprus University of Technology, Dr Photis Papademas, claims that donkey milk contains enzymes that help fight bacteria (source).
It also contains anti-allergens. These properties make donkey milk very effective against common skin conditions such as psoriasis and eczema. In the past few years, scientific research on the dermatological benefits of donkey milk has been very positive and promising.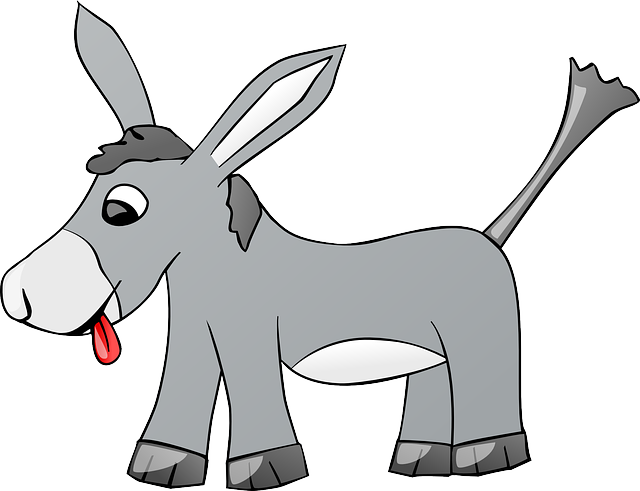 The proteins in donkey milk have a moisturizing effect and also maintain the PH level of the skin.
Donkey milk also contains lacto peroxidase, which is a compound with anti-bacterial properties. The digestive system of donkey allows the animal's milk to be free of harmful bacteria.
Moreover, it has been shown to significantly reduce inflammation and itchiness.
Evidently, bathing using organic donkey milk soap is a wise choice to relieve the symptoms of your psoriasis.
Where can you buy donkey milk soaps? They are easy to find in France, but they can be hard to find in the US or Canada. People had good results with this brand if you take a look at the reviews. There's also a French brand you can find on Amazon: it's called "Ma Provence".
Dead sea salt soaps for psoriasis
The Dead Sea located in Israel is a very attractive tourist destination and for the unlikeliest of reasons. Every year thousands of tourists flock to the Dead Sea to bath in its waters. The highly salty waters of the sea are widely known to offer numerous skin benefits if you take a dip in them.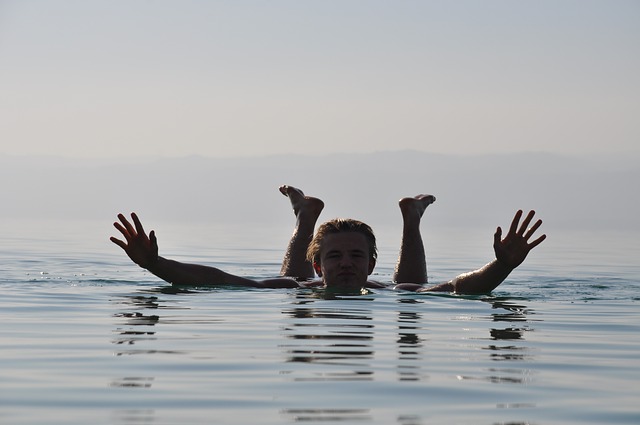 However, for many of you making these trips can often prove difficult due to budget restrictions. As such, the next equally effective option is Dead Sea salt soaps. These soaps are manufactured from pure Dead Sea salt. 
They are highly recommended for psoriasis mainly because of their high mineral content. Dead Sea salts contain a high amount of magnesium, sodium, bromide and bitumen. These salts have anti-pruritic properties making the soaps ideal for reducing inflammation and itching. 
Additionally, Dead Sea salt soaps leave your skin feeling smooth as the psoriasis plaques and flakes slide off your body.
The dead sea mud soap bar from Aspen Kay Naturals is 100% organic. Is also contains activated charcoal & essential oils that are beneficial for psoriasis. I recommend it for psoriasis (check the reviews here). The dead sea salt soap from Warehouse is also a great option (and it's hand made in the US).
Oatmeal soaps for psoriasis
Oatmeal is a common ingredient in a variety of skin care products and for good reasons. It's an efficient natural moisturizer for your skin. It also contains plant saponin, which happens to be a natural mild cleanser.
The proteins and polysaccharides in oatmeal help improve your skin natural barriers. This is especially beneficial if you suffer from psoriasis, eczema or rosacea.
Additionally, oatmeal contains compounds called phenols which have anti-inflammatory properties. It also serves as a PH buffer to maintain the PH balance of your skin. Imbalances in skin PH are well known to aggravate skin conditions such as psoriasis, dermatitis and eczema.
Oatmeal soaps will work well to alleviate the symptoms of psoriasis, particularly the inflammation. They are effective against oxidation, itching and dehydration of your skin.
If you want to try a soap containing oatmeal, I recommend this soap by One With Nature: Vanilla Oatmeal Dead Sea Mineral Soap. It contains dead sea salts and oatmeal (+ other ingredients that are beneficial for psoriasis). 
Homemade soap for psoriasis
Yes, it's possible to make soap at home (and you'll save money!). I didn't find any soap recipes specific for psoriasis with either donkey milk, dead sea salts or oatmeal.
However, there's a recipe shared by soapdelinews.com that seems to work well! In this recipe, Rebecca uses neem oil, which has amazing properties for skin. Check out this post: the benefits of neem oil for psoriasis. Neem oil is actually a great alternative to steroids!
Is soap bad for psoriasis?
This is actually a very important point for people who suffer from psoriasis. If you're like me, you may have a tendency to overuse soap in your shower. By doing this, you're drying out your skin – especially if you use a harsh soap.
The most important thing to remember:
Don't dry out your skin by overusing soap and avoid hot water which can excessively dry out your skin!
According Dr. Mercola, you should really limit the exposure and the amount of soap on your skin (watch the video below):
In addition, apply an effective moisturizer within a few minutes of toweling off after every bath or shower. It will help to hold and trap the moisture.
Other tips for psoriasis
Apart from using high quality natural skincare products, what else can help with psoriasis? Well, the first step is to see a qualified practitioner who will be able to recommend the best treatment for you.
Also, following a healthy diet is paramount. By maintaining a healthy weight, avoiding inflammatory foods, and incorporating foods that promote healing, it will certainly help reduce the symptoms of psoriasis.
In an interview about the connection between nutrition and psoriasis, Registered Dietician Erin Palinski said:
Psoriasis is an inflammatory disease. Since there are many aspects of nutrition that can affect inflammation, I find it plays a very instrumental role. 
I've written lots of posts about psoriasis, and I really recommend that you take a look at them: articles about psoriasis. You will learn about natural remedies, such as witch hazel, apple cider vinegar, essential oils, chinese herbal medicine, cryotherapy, and much more.
The last thing I want to mention is that stress is a big factor for many people who suffer from psoriasis. It definitely aggravates psoriasis in most cases. Don't underestimate the impact of stress and anxiety on your health.
What Works Best for Psoriasis (My Tips to Treat Psoriasis Naturally)
Conclusion
Given the industrious process used to produce many of the commonly known soaps, it's not a surprise that most contain questionable chemicals, dyes and fragrances. The chemicals used to make conventional soap will most likely dry your skin, irritate it and worsen the symptoms of psoriasis. 
Therefore it's wise to use organic and hypoallergenic products. In the long term, it will make a difference. The results witnessed will not be the same for everyone and effects will differ from person to person. However, if you use a good quality natural soap regularly, a noticeable improvement should occur in about a few weeks' time.
Natural soaps are not definitive cures for psoriasis as the condition is largely an auto-immune disease. But they provide the necessary treatment to relieve the symptoms of psoriasis.
In my experience, the soaps I had the best results with contained either donkey milk, oatmeal or dead sea salts. However, I' like to mention another soap designed for psoriasis and eczema – I haven't tried it yet. But you should check it out. Some people say it's the best soap they have ever experienced. You can find it here.
Which soaps for psoriasis do you recommend? You are welcome to add any useful information in the comments and share your experiences. Don't hesitate to share the image below on social media if you find the content useful!