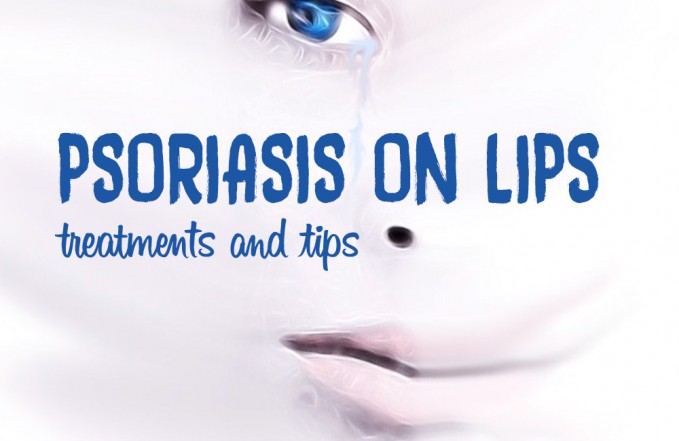 Psoriasis can show up everywhere on the body, and sometimes it appears on the lips and around the mouth. Psoriasis is associated with inappropriate activation of the immune system resulting in inflammation and increased proliferation of skin cells. As a result, the skin gets thicker and red with dry patches. Let's see what can help heal psoriasis on lips. 
Psoriasis on lips and around mouth: is it common?
Although it is quite rare to have psoriasis occurring only on the lips and around the mouth, psoriasis is a common chronic inflammatory skin disease that may affect any skin area. For a very small number of people, psoriasis lesions appear on the gums, the tongue, the skin between the nose and the upper lip, and also on the lips. The lesions are usually white or gray. 
The cause of psoriasis is not fully understood. What we know is that most patients with facial psoriasis usually also have psoriasis at other sites. Facial involvement occurs at some time in about half those affected by psoriasis.
Note: see a dermatologist to make sure you have the right diagnostic. Psoriasis on lips can be confused with other skin conditions, such as allergic dermatitis. Lips may develop eczema because of allergic reactions to chemical ingredients or food.
Natural treatments for psoriasis on lips
Although psoriasis is a skin condition, the root cause of psoriasis is usually not the skin but what goes on internally that is causing the skin to have this reaction. It is important to see a dermatologist or other alternative doctors to help you find out what triggers psoriasis in your body.
Because facial skin is thin and sensitive, it is also more complicated to treat.
Moisturizing your lips is an important step in your treatment. Lips don't handle dehydration very well, especially with psoriasis. Ample use of moisturizers can make your skin feel better and keep scaling under control!
Check out my post What Works Best for Psoriasis. You'll learn the natural products I use and how I deal with psoriasis.
I recommend applying either jojoba, coconut or castor oil on your lips several times a day to keep them moist:
Jojoba oil is a great option to soothe lips. It is a mild and effective natural moisturizer. Also, the keratolytic qualities of jojoba oil is good for treating psoriasis since it loosens scales so they can fall off naturally. 
Coconut oil is another great option for psoriasis on lips. Its nourishing qualities help a lot with psoriasis.

Castor oil is another good treatment for dry and chapped lips caused by psoriasis.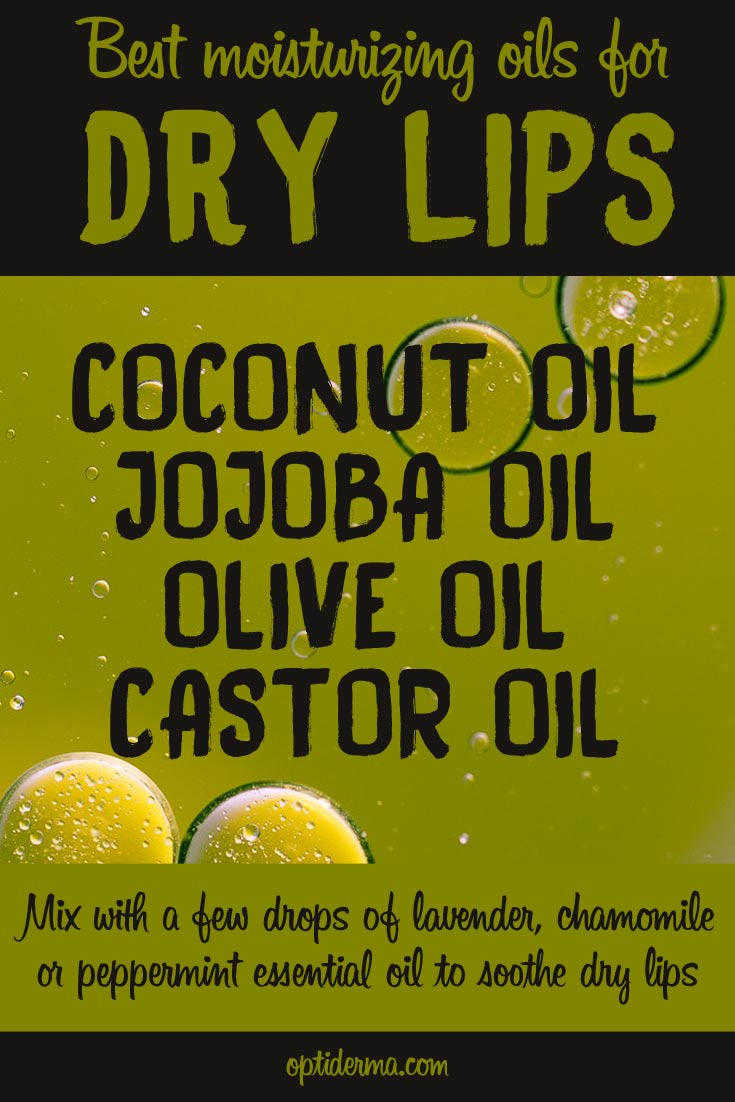 Want to make your own lipbalm to soothe psoriasis on lips? Here's a simple DIY recipe: moisturizing and soothing lip balm. No chemicals, only safe ingredients!
What to do to help heal psoriasis on lips?
Added to psoriasis treatments prescribed by a doctor, self-care strategies can further reduce psoriasis on lips. There is a genetic predisposition in psoriasis, but other lifestyle and environmental influences are also important, such dehydration, smoking, drinking, stress, infection, injuries, certain medications, and diet.
Stay away from chemicals
Avoid petroleum, parabens and fragrance in your lipbalm.
Choose a natural soap for sensitive skin to wash your face. Not sure what types of soaps to use for psoriasis? Check this page: Best Natural Soaps for Psoriasis
In addition, avoid biting the skin from your lips (because it will take more time to heal) and licking your lips. Not only does the evaporating saliva dry out your lips, but the enzymes in saliva can break down the skin's protective barrier.  
Stop smoking
Psoriasis on lips may be aggravated by smoking. It is best to avoid smoking if you have psoriasis on lips. Experts agree that quitting smoking is one of the best things you can do to care for your psoriasis.  
Avoid drinking alcohol
Psoriasis is more common in people who drink alcohol heavily. Psoriasis in men may be affected more by drinking than in women.
Can drinking and smoking affect psoriasis? (article on Optiderma.com)
Consider dietary changes
In general, there is no solid evidence for any food making psoriasis better or worse. At the same time, many people with psoriasis have claimed improvement after cutting down on certain foods. But the diet to follow depends on each individual. 
According to Registered Dietician Erin Palinski:
Psoriasis is an inflammatory disease. Since there are many aspects of nutrition that can affect inflammation, I find it plays a very instrumental role. By following a healthy diet, maintaining a healthy weight, avoiding inflammatory foods, and incorporating foods that promote healing/ decrease in inflammation, it may help to reduce and improve the symptoms of psoriasis.

– Erin Palinski, RD, LDN, CDN, CPT, in the interview "Diet & psoriasis: can nutrition help?"

Be careful with harsh weather
Lips do not react well to harsh weather, including cold air, wind and too much sun exposure involving sunburn. Be cautious with ultraviolet radiation as some people have photosensitivity. A scarf or a lip balm with sunscreen help to protect lips. 
Get better at managing your stress
Studies have shown that there is a link between stress and psoriasis. While stress is known to make psoriasis worse, psoriasis can bring more stress. Relaxation techniques (such as meditation or yoga) can help people with psoriasis to get better at coping with stress.
Also, treatment can be a cause of stress for people with psoriasis. But it can also be the best cure for both stress and psoriasis. If there is a good control of the symptoms, there is less stress…
Psoriasis on lips and psychosocial problems
Patients with facial psoriasis often suffer from psychosocial problems due to the presence of red and scaly plaques on highly visible areas. Lots of individuals with psoriasis have a poor self-image that stems from fear of public rejection, and psychological distress can lead to significant depression and social isolation. 
This is why it can be very helpful to see a psychotherapist who can help you cope with the impact of psoriasis. A psychological symptom management program has been reported as being a helpful adjunct to traditional therapies in the management of psoriasis.